San Francisco-based data management startup Secoda announced today that it has secured $14 million in Series A financing. The round was led by Craft Ventures, with participation from Abstract Ventures, YCombinator, Garage Capital, and data industry leaders.
Secoda provides an AI-powered platform that allows employees to easily search, understand, and utilize company data. The startup aims to solve the common problem of fragmented, poorly documented data that lives across siloed systems. This forces employees to either endlessly search various applications or constantly bother data teams when trying to answer questions.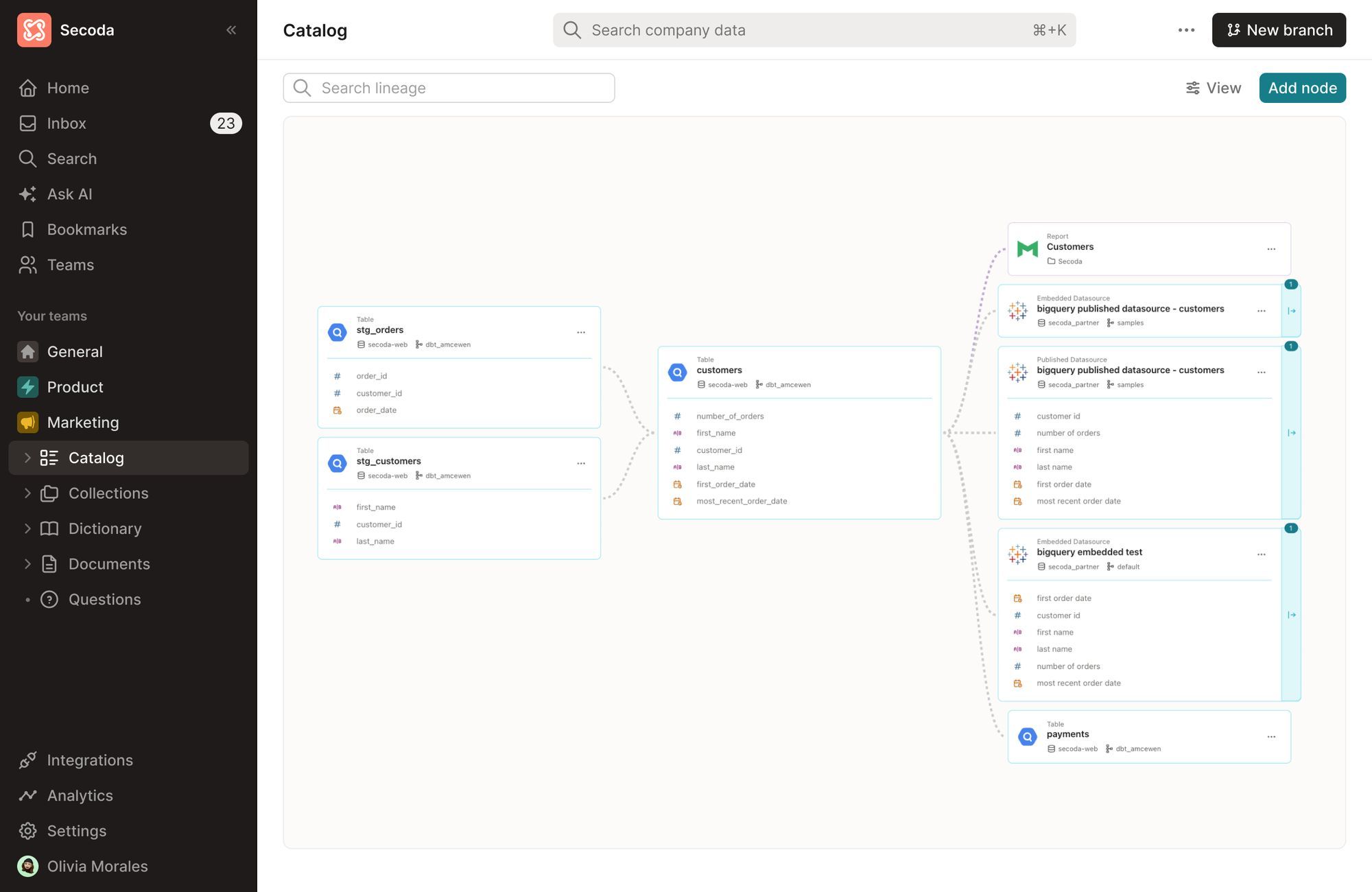 The new capital will help Secoda accelerate product development and expand its team. Specifically, it plans to double down on generative AI capabilities that can deliver insights from data in a more automated, consolidated way.
"Generative AI has shrunk the timeline of our goal down immensely - as in, we've already built AI-powered search tools that today can do what we originally thought would take a much longer time to build," said Etai Mizrahi, Secoda's co-founder and CEO.
Key Secoda customers, including Vanta, Panasonic, and Remitly, have used the platform to reduce inbound data requests by 50%, cut down employee onboarding time by 50%, and slash documentation efforts by 90%.
Secoda also announced the launch of its new Monitoring product today. Monitoring leverages metadata to provide greater visibility into factors like pipeline cost, query volume, data quality, and asset popularity.
This helps data teams proactively identify potential issues and inefficiencies. Users can set customized alerts and benchmarks to stay on top of pipeline health.
Secoda is the first data catalog platform to combine these monitoring and observability capabilities natively alongside discovery and documentation tools. This unified approach helps data teams manage modern data stacks more efficiently.
The startup's monitoring stands out from traditional observability software by emphasizing metadata-driven insights over just monitoring underlying data quality issues. This provides a more reliable way to forecast and optimize the cost of operating a complex data stack.
With data becoming increasingly essential across industries, startups like Secoda that empower employees to leverage data more effectively are gaining significant traction. This new funding and product launch point to a promising future, as Secoda scales its team and capabilities.