Alibaba Cloud recently unveiled a series of cutting-edge AI innovations at its annual Apsara Conference, aiming to make generative AI more accessible and drive its adoption across industries.
The highlight was the launch of Tongyi Qianwen 2.0, Alibaba Cloud's latest language model boasting hundreds of billions of parameters. In benchmarks, Tongyi Qianwen 2.0 exceeded some leading LLMs in language understanding, math problem solving, and question answering capabilities. The model demonstrates stronger reasoning, memorization, and hallucination prevention abilities than its predecessor.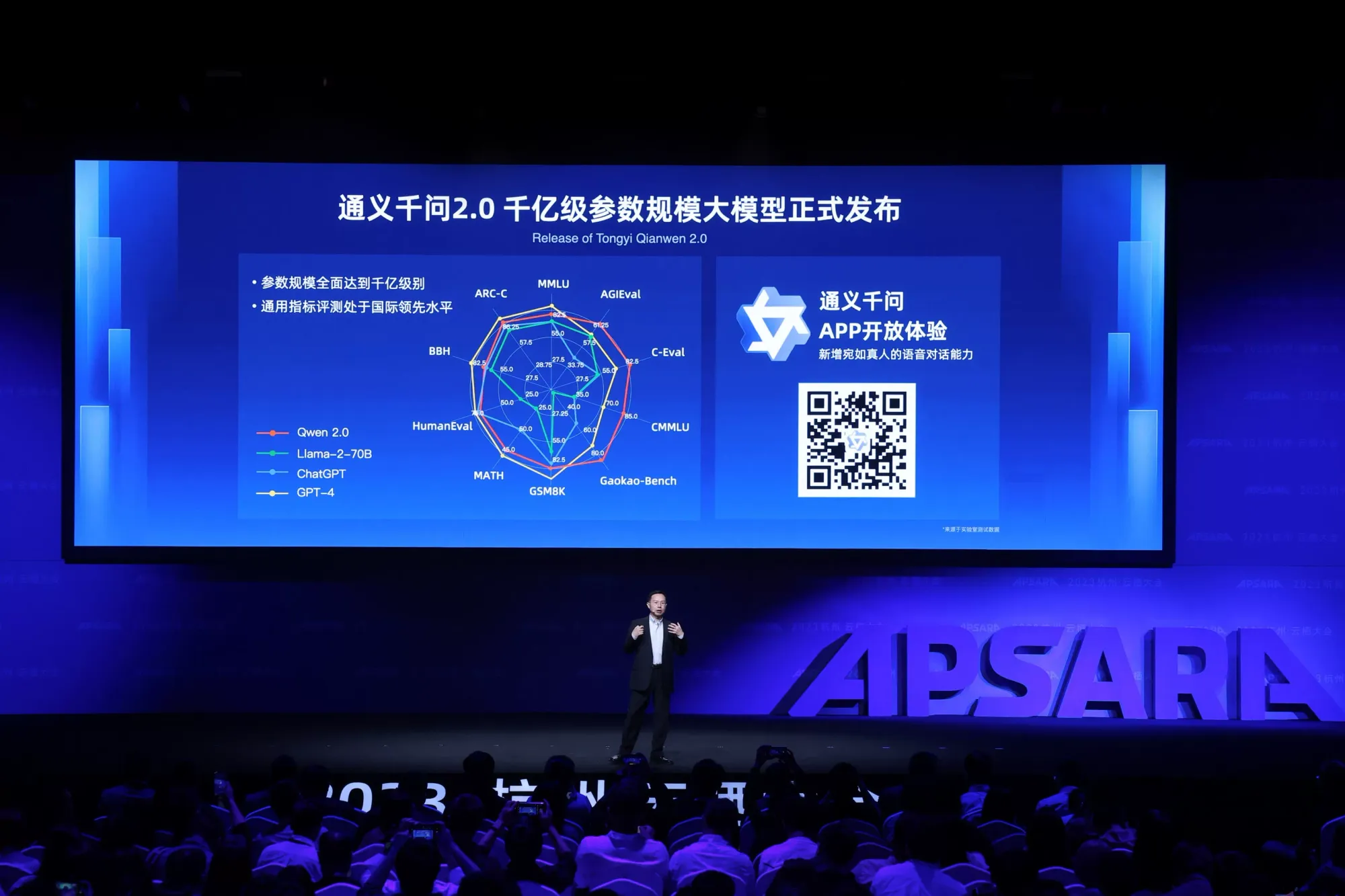 Alibaba Cloud also introduced industry-specific models tailored for sectors like customer service, healthcare, legal, and finance. These models can help businesses tap the power of generative AI to enhance operations and decision-making. "Large language models hold immense potential to revolutionize industries. We're committed to using cutting-edge technologies, including generative AI, to help our customers capture the growth momentum forward," said Jingren Zhou, CTO of Alibaba Cloud.
To support the surging demand for generative AI, Alibaba Cloud launched the GenAI Service Platform - an end-to-end model building toolkit, and announced upgrades to its suite of cloud computing products like PAI, databases, and containers.
These new capabilities and tools aim to make developing and deploying custom AI models efficient and accessible for businesses of all sizes. Alibaba Cloud also committed to open-sourcing more resources, including its 72 billion-parameter version of Tongyi Qianwen later this year.
Additionally, the Alibaba Cloud Startup Catalyst Program was announced, offering resources such as cloud credit support, learning memberships, and networking opportunities to promising global startups, including AI companies.
"Currently, 80% of China's technology companies and half of large model companies run on Alibaba Cloud. We aim to be the most open cloud in the era of AI," said Joe Tsai, Chairman of Alibaba Group. The series of announcements highlight Alibaba Cloud's ambition to lead in democratizing generative AI in China.