AI research lab Anthropic has unveiled a premium subscription model for its conversational AI assistant Claude, looking to capitalize on the rapid adoption of its free service since launching in July.
Dubbed Claude Pro, the paid tier provides users with increased usage limits and priority access to Claude's capabilities for $20 per month in the US and £18 in the UK.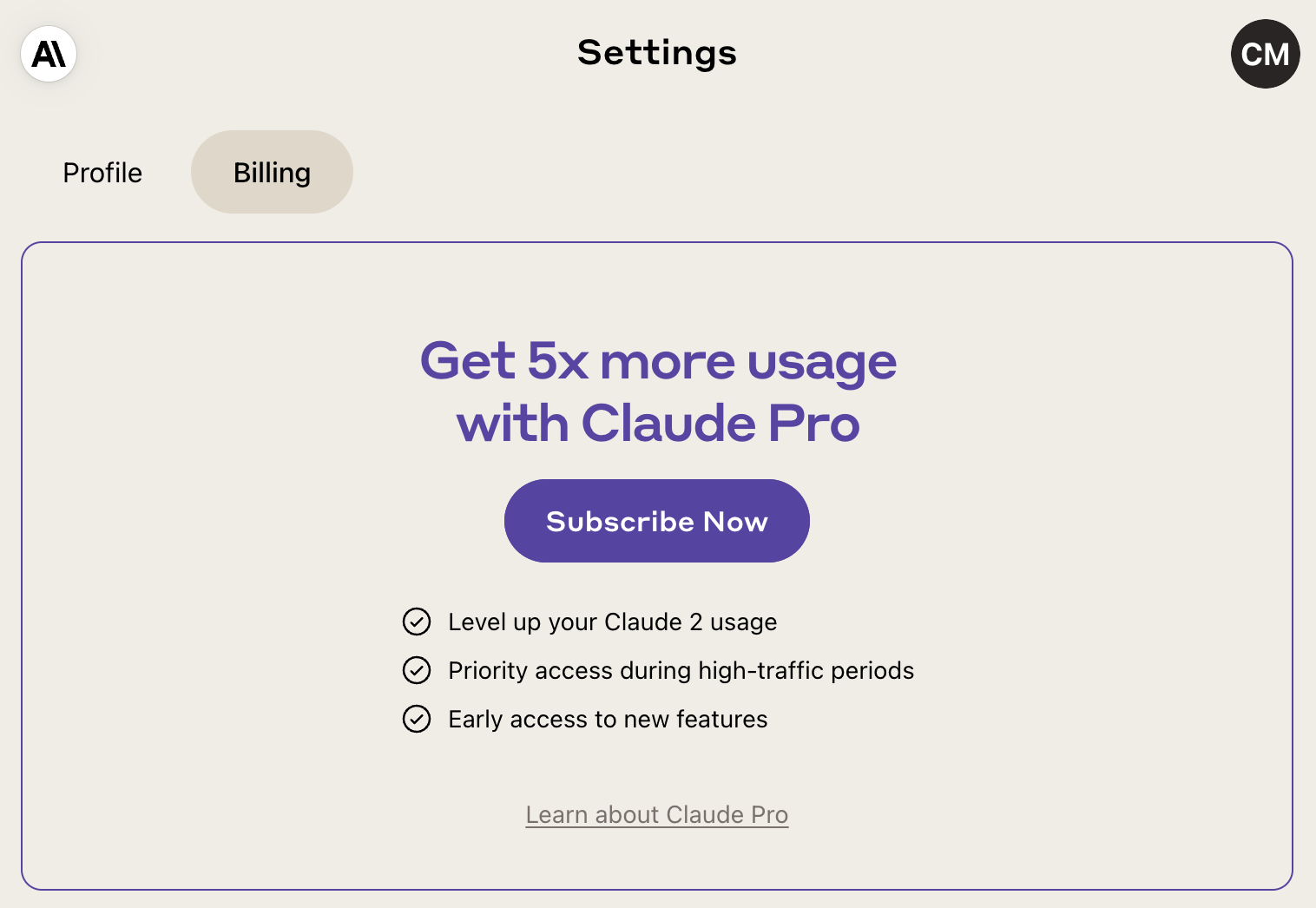 Anthropic teased the release of Claude Pro last month when it began polling users regarding their use and inquired about pricing tiers as high as $50/month.
Claude Pro offers:
5x more usage than our free tier provides, with the ability to send many more messages
Priority access to Claude.ai during high-traffic periods
Early access to new features that help you get the most out of Claude

Anthropic clarified that the number of messages a user can send varies based on length, including any file attachments. Limits are reset every 8 hours and users will be notified when they have 10 messages remaining. For comparison, OpenAI allows 50 messages every 3 hours for ChatGPT plus subscribers using GPT-4.
For typical conversations under 200 sentences, Anthropic says users can expect at least 100 messages in 8 hours. Longer dialogues reduce the amount accordingly.
Anthropic says these limits are ultimately due to compute costs, and allows them to make the model accessible to free users while still providing Pro subscribers more latitude, especially for workflows incorporating Claude daily.
Updated with correct rate limit for ChatGPT Plus.