Today, at its BoxWorks event, Box announced Hubs, a new way for enterprises to curate, organize and publish content securely across teams. Powered by Box's AI technology, Hubs aims to help companies better leverage their unstructured data to drive productivity and collaboration.
According to IDC, unstructured data makes up 90% of an organization's total data volume. This content like documents, spreadsheets and presentations holds invaluable insights, but is often scattered across siloed systems. Box Hubs provides a centralized solution to gather relevant content into organized portals.
With Hubs, any user can easily create a customized portal in minutes, without IT help. They simply select desired files and publish with a few clicks. Hubs can be tailored with images, descriptions and intuitive layouts. Existing content can be added without copying or moving files.
Importantly, content remains secure, adhering to Box's governance policies. Access is limited to intended audiences, mitigating compliance risks.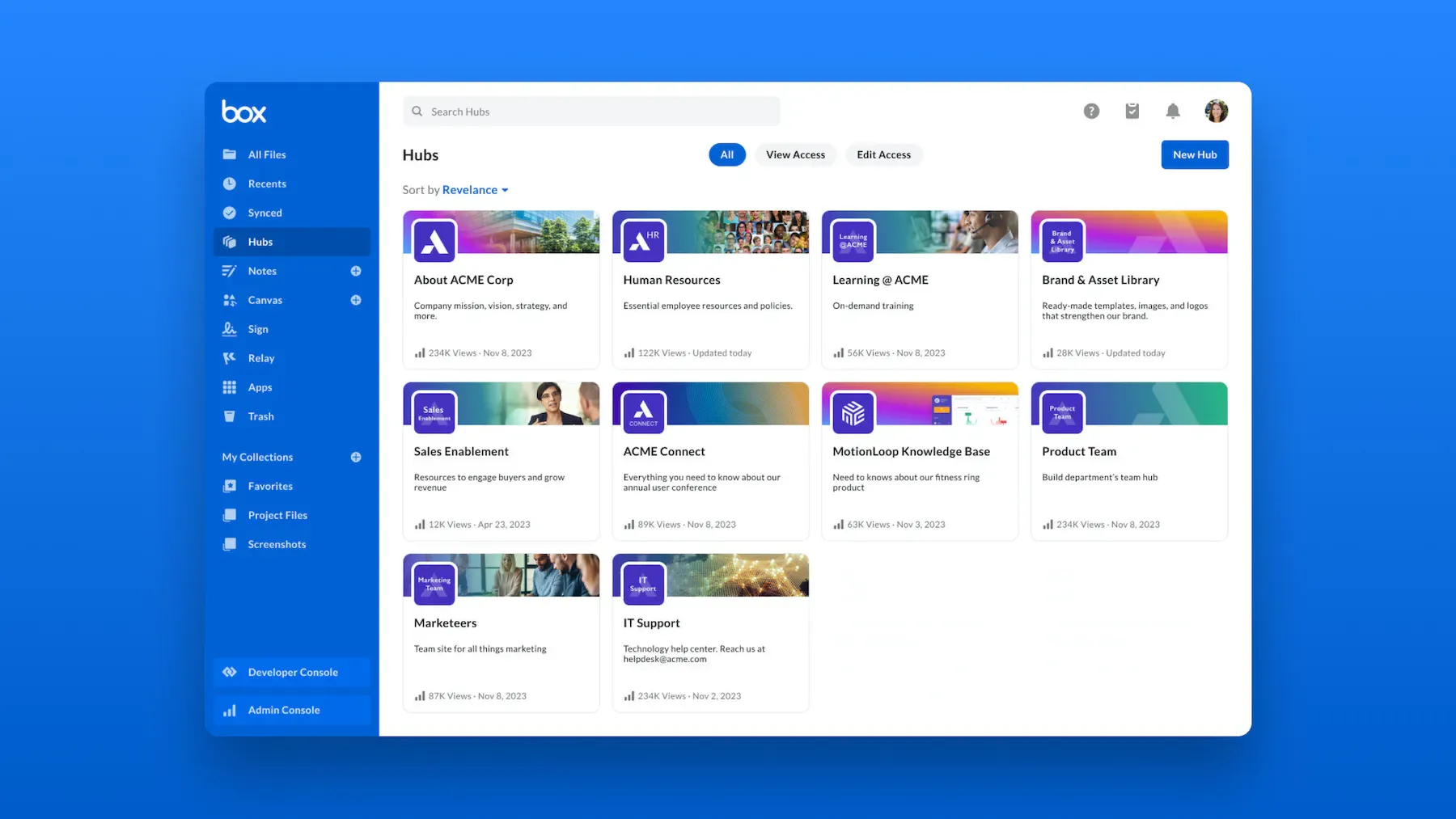 The Hubs Gallery offers a birds-eye view of available portals. Robust search within each Hub quickly surfaces needed information. Insights on content engagement help optimize and tailor Hubs.
Earlier this year, Box previewed its AI suite, Box AI, that brings the powerful capabilities of OpenAI's GPT-4 model natively into the Box Content Cloud. This ensured the application of Box's revered standards of security, compliance, and privacy to pioneering AI tech. With Box AI, users can securely generate content in Box Notes and ask questions while previewing files.
Next month, the company will begin rolling out Box AI integration in Hubs for Box Enterprise Plus users. Users can ask questions across Hub documents to extract key data points, summarize information, and generate new materials.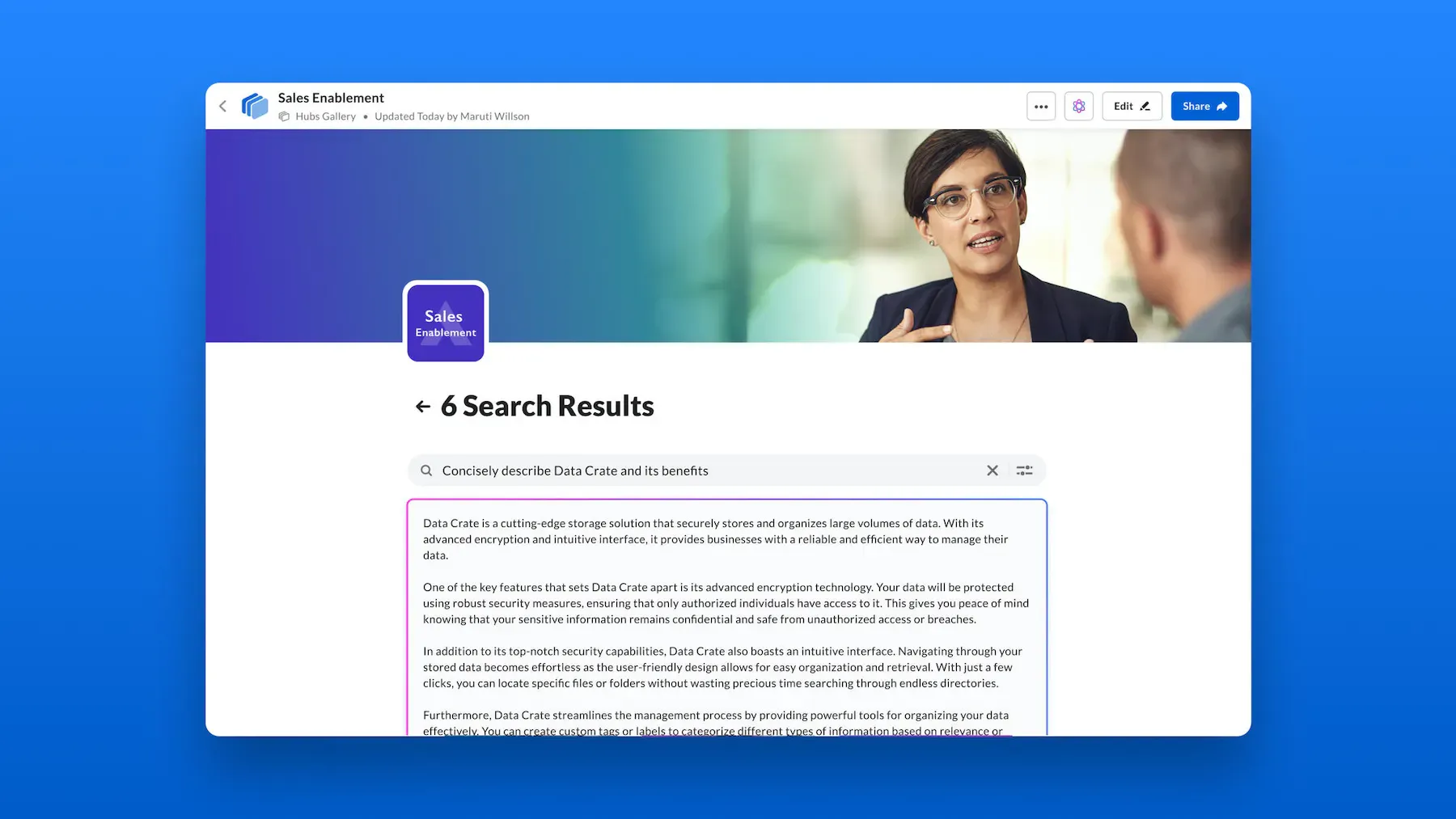 Potential applications are wide-ranging, including:
HR portals with employee handbooks, benefit resources and policies
Sales enablement hubs with pitch templates, buyer profiles and discovery questions
Marketing hubs with branding guidelines, campaign assets and performance data
Product hubs with roadmaps, launch documents and training materials
Partner hubs with onboarding resources and program terms
Box AI demonstrates the vast potential of enterprise content when combined with leading AI. Rather than idle and scattered, content can become an intelligent, connected knowledge base.
Aaron Levie, Box's Co-founder and CEO, encapsulated the company's vision succinctly, saying that with Box Hubs and Box AI, they aim to make content "infinitely more useful and valuable." From sales and HR to branding and product development, Box aspires to redefine how content is amassed, managed, and shared.
Box Hubs simplifies access and distribution, while AI unlocks hidden insights. Together, these innovations help teams capitalize on the knowledge within their organizations. Rather than struggling with internal silos, companies can tap into content as a strategic asset.