At its annual Celosphere conference, process mining leader Celonis unveiled a new AI assistant called Process Copilot. Designed to work alongside analysts, Process Copilot aims to help businesses quickly identify and act on opportunities to improve processes and performance.
Process Copilot allows users to have natural conversations with their data. Its natural language processing understands queries and recommends relevant follow-up questions and insights.
For example, users can ask to understand top-line performance metrics. Process Copilot will surface three starting recommendations to dive deeper. It can also suggest filters to apply in Celonis' Process Explorer to analyze different slices of data.
According to Paige Andrews, Senior Product Marketing Manager at Celonis, "We've created an interface where analysts can directly converse with Celonis, asking questions, seeking insights and uncovering opportunities for process improvements."
As a virtual assistant focused on process mining, Process Copilot aims to simplify and speed up finding ways to optimize business processes. Users can ask questions to first comprehend their current process, then identify improvement opportunities, and finally take action based on the findings.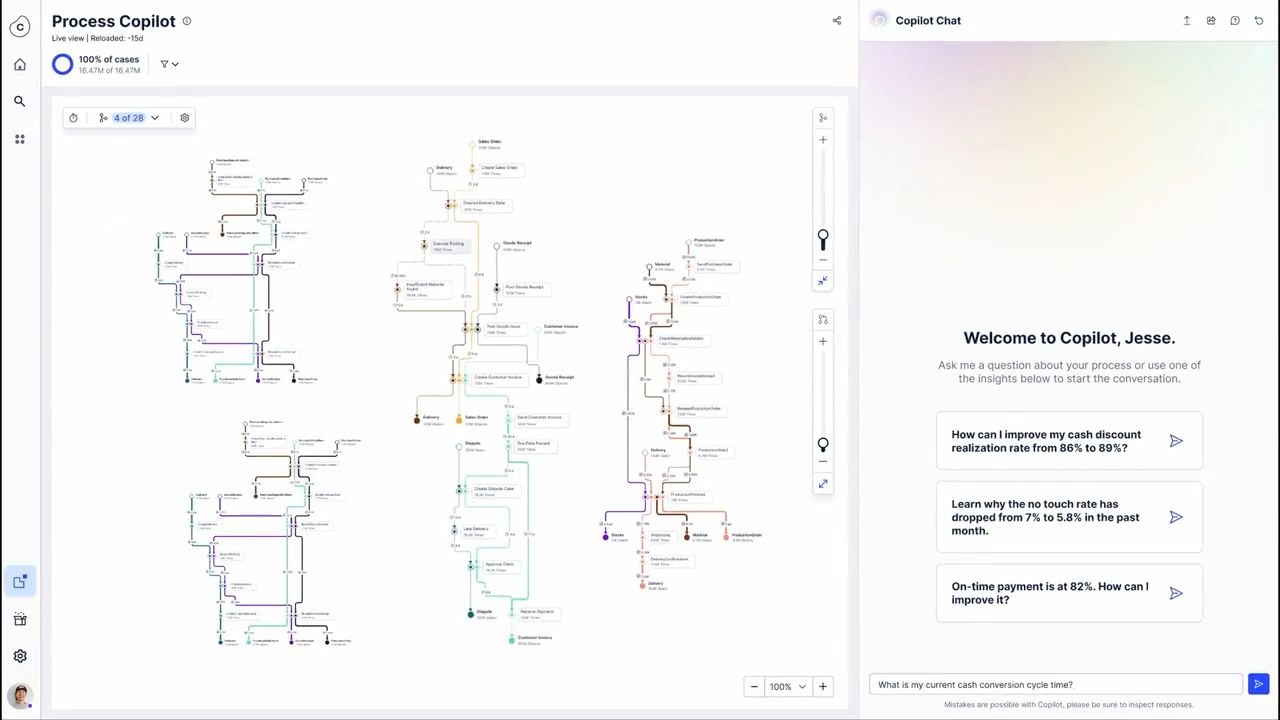 Process Copilot builds on Celonis' existing large language model for generating process queries. It represents a major step in the company's goal of enabling AI to truly understand how workflows through an organization.
In an open letter, Celonis co-founder Alex Rinke wrote that process intelligence gives AI the context it needs about an enterprise's unique business processes. This enables organizations to fully benefit from AI's transformative potential.
Process Copilot sits at the intersection of process mining and AI. It leverages Celonis' robust process data sets while making the insights more accessible through conversational interfaces.
Process Copilot was one of several new capabilities announced at the Munich event. Others included Process Intelligence Graph, Transformation Hub, and Studio updates.
The assistant is currently in beta testing. It represents one of Celonis' key investments in leveraging AI to help customers accelerate their process excellence journey.