New York-based legal tech startup Darrow announced it has raised $35 million in Series B funding to expand its AI platform for uncovering potential class action lawsuits. The round was led by B2B specialist Georgian, with participation from F2, Entrée Capital, NFX and others.
Founded in 2020, Darrow has developed a proprietary "justice intelligence" AI system that scours millions of public documents like news reports, social media posts, regulatory filings and more to identify patterns pointing to potential legal violations. Areas of focus include data privacy breaches, discrimination, environmental contamination and antitrust issues.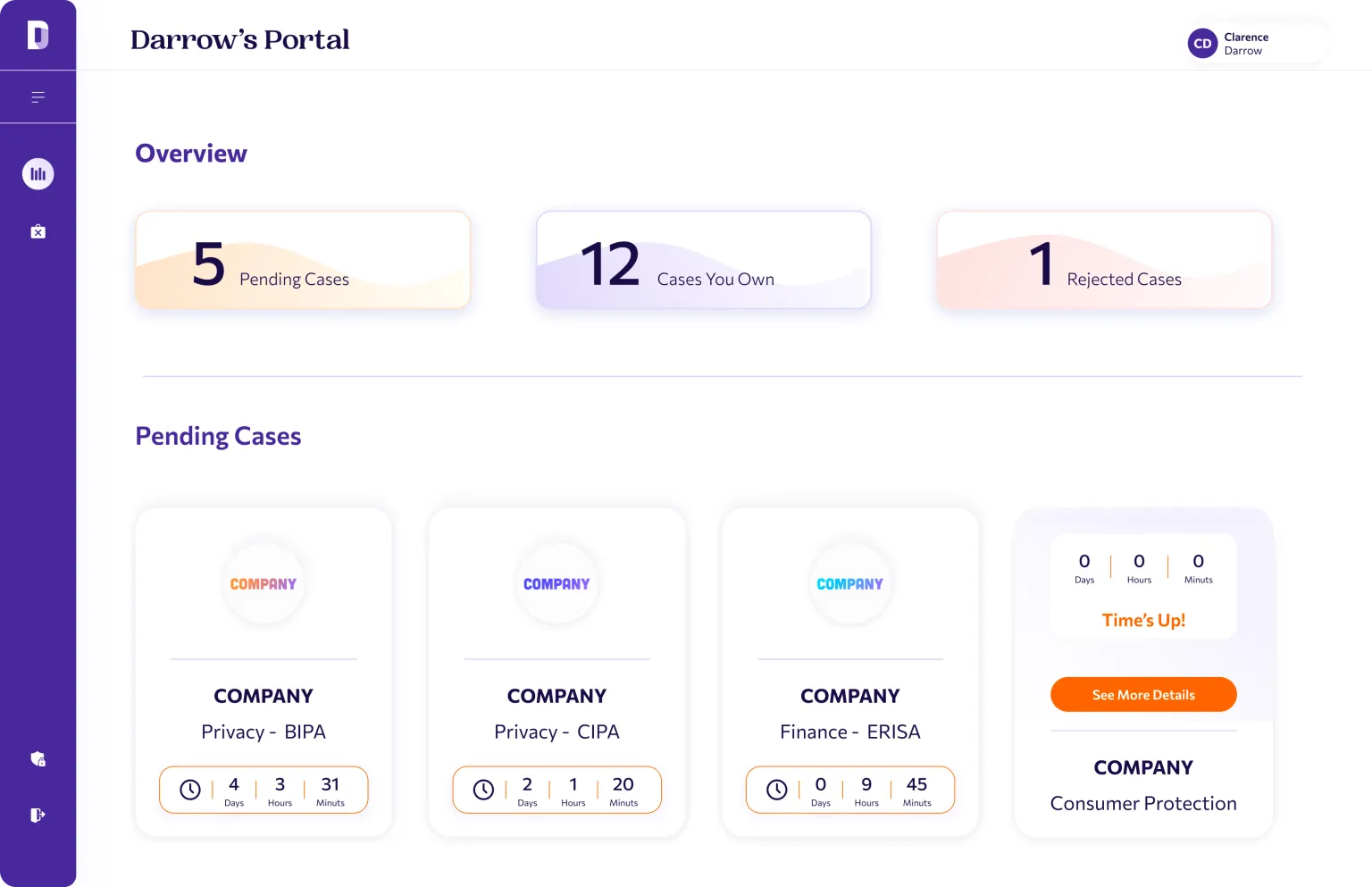 The platform surfaces insights to connect the dots between public data and evidence of harm. It provides analysis on the predicted legal outcomes and value of potential cases. Law firms pay to access Darrow's platform to more efficiently discover promising class action lawsuits to pursue.
Currently, Darrow is working with around 50 law firms and hundreds of lawyers. The company says its platform has led to active cases claiming over $10 billion in damages so far. Areas with the most litigation success have included banking discrimination and environmental pollution incidents.
"Only the biggest cases get their day in the spotlight," said CEO Evyatar Ben Artzi. "We want to enable firms to take on more of these cases and give harmed individuals a louder legal voice."
The fresh funding will allow Darrow to expand its engineering team, grow its legal scope into new practice areas and scale up its natural language processing capabilities. While lawyers are currently the primary customers, Darrow plans to eventually create a portal for consumers to identify and report personal data violations as well.
Darrow aims to become the go-to litigation support platform for the estimated $63 billion class action legal market. The startup's backers include Y Combinator, R-Squared Ventures and now Georgian Partners. This latest round brings Darrow's total raised to nearly $60 million.