The US Department of Defense has announced that it will be utilizing cutting-edge artificial intelligence technology to enhance the protection of Washington, D.C. airspace. An upgraded airspace monitoring system equipped with AI-enabled visual recognition capabilities has been developed through a partnership between the Air Force and the Defense Innovation Unit.
After an 18-month prototype demonstration, the DOD awarded Teleidoscope, a non-traditional defense contractor, a $100 million production contract to supply the new system. The technology, which will begin fielding this year, delivers a tenfold increase in performance over the outdated 9/11-era system it is replacing.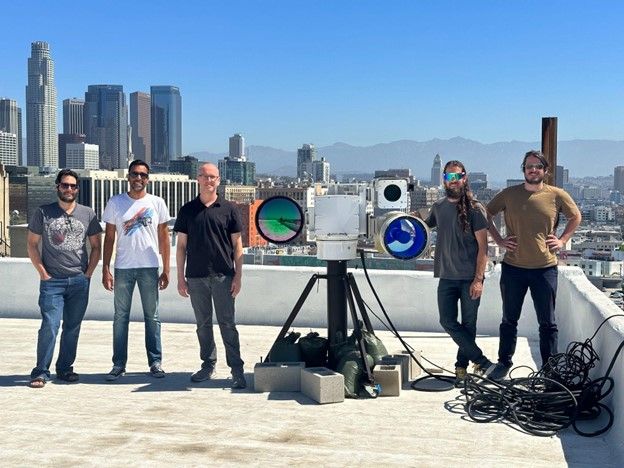 The advancements leverage machine learning and augmented reality, offering air defense operators increased precision in identifying flying objects in the tightly controlled airspace around the nation's capital. In addition, the updates substantially extend the reach of eye-safe lasers used for visually warning aircraft in violation of special flight rules. According to Air Force Lt. Col. Kurtis Engelson, materiel leader for Battle Control Systems which oversees the ​National Capital Region-Integrated Air Defense System, this investment will notably bolster operators' capabilities to identify aircraft and focus warning lasers at considerably greater distances.
The software's auto-tracking features have broad applicability across DOD unmanned and manned aviation assets. The technology can potentially be deployed to monitor video feeds from remotely piloted drones, enhancing surveillance capabilities and offering versatile defense against a range of threats, including unmanned aerial systems and cruise missiles.
While the initial prototype and procurement funding came from the U.S. Air Force, the Accelerate the Procurement and Fielding of Innovative Technologies program contributed additional financial support. The program is dedicated to fast-tracking the acquisition and deployment of innovative technologies, thereby facilitating the smooth transition of successful prototypes into production. This strategy aims to sidestep the notorious "valley of death" that can often bog down the maturation of fledgling technologies.
Heidi Shyu, undersecretary of defense for research and engineering, lauded the rapid development and deployment of this AI-enabled system. Shyu emphasized that the efficiency gained from swiftly converting operational needs into actionable national defense solutions would not only result in time and cost savings but would also offer a crucial decision advantage that could be life-saving.
The D.C. metro area is home to over 6 million residents along with key government and military facilities. The implementation of this AI-driven technology marks a significant step in modernizing and enhancing air defense systems, not just for the capital but potentially across various Defense Department and U.S. government installations. Given the critical role that such defense systems play in national security, the prompt and effective roll-out of this AI-powered system has far-reaching implications for defense strategy and the safety of millions.