Figma today announced the addition of three new AI-powered features to its online whiteboard tool FigJam. These new capabilities aim to make FigJam more accessible for non-designers while also automating repetitive tasks for experienced users.
The first new feature allows users to instantly create diagrams and templates simply by typing a natural language prompt. For example, prompting "I need a meeting agenda for 4 people" generates a polished agenda template.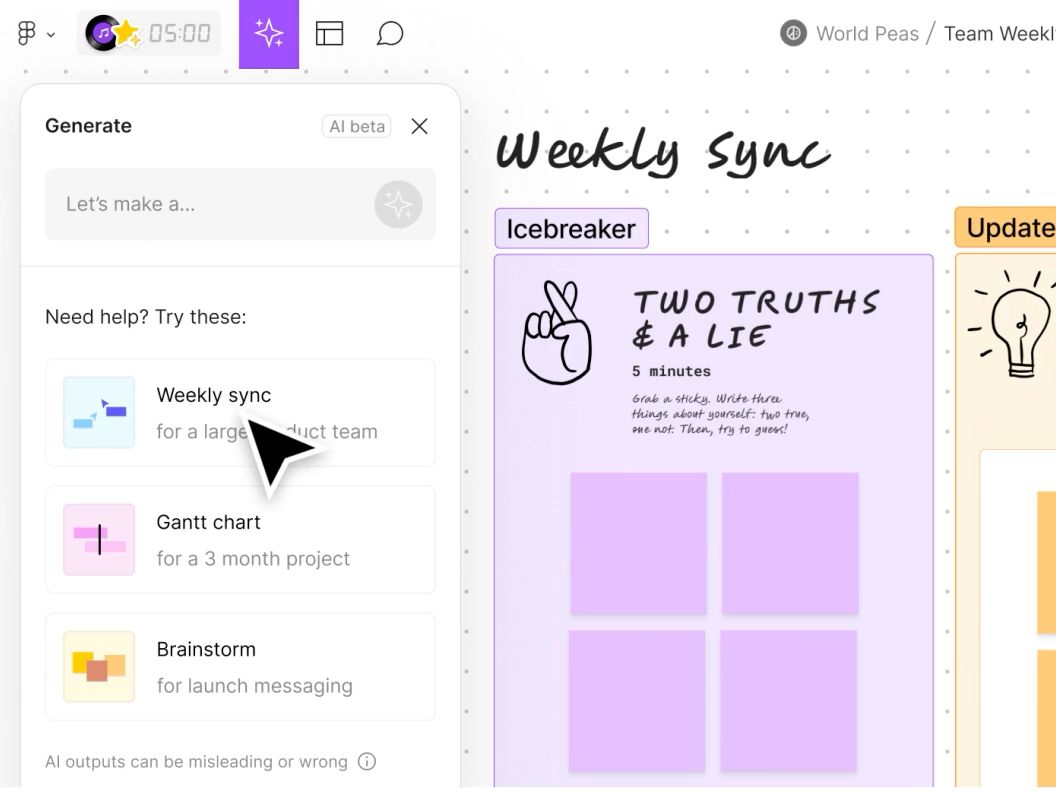 This provides an easy onramp for new FigJam users who are hesitant to face a blank canvas. The AI handles the design work behind the scenes while they provide high-level instructions.
The second new AI capability is meeting and brainstorm summarization. This allows users to get an auto-generated text summary of long or complex sessions in seconds versus having to manually type up notes.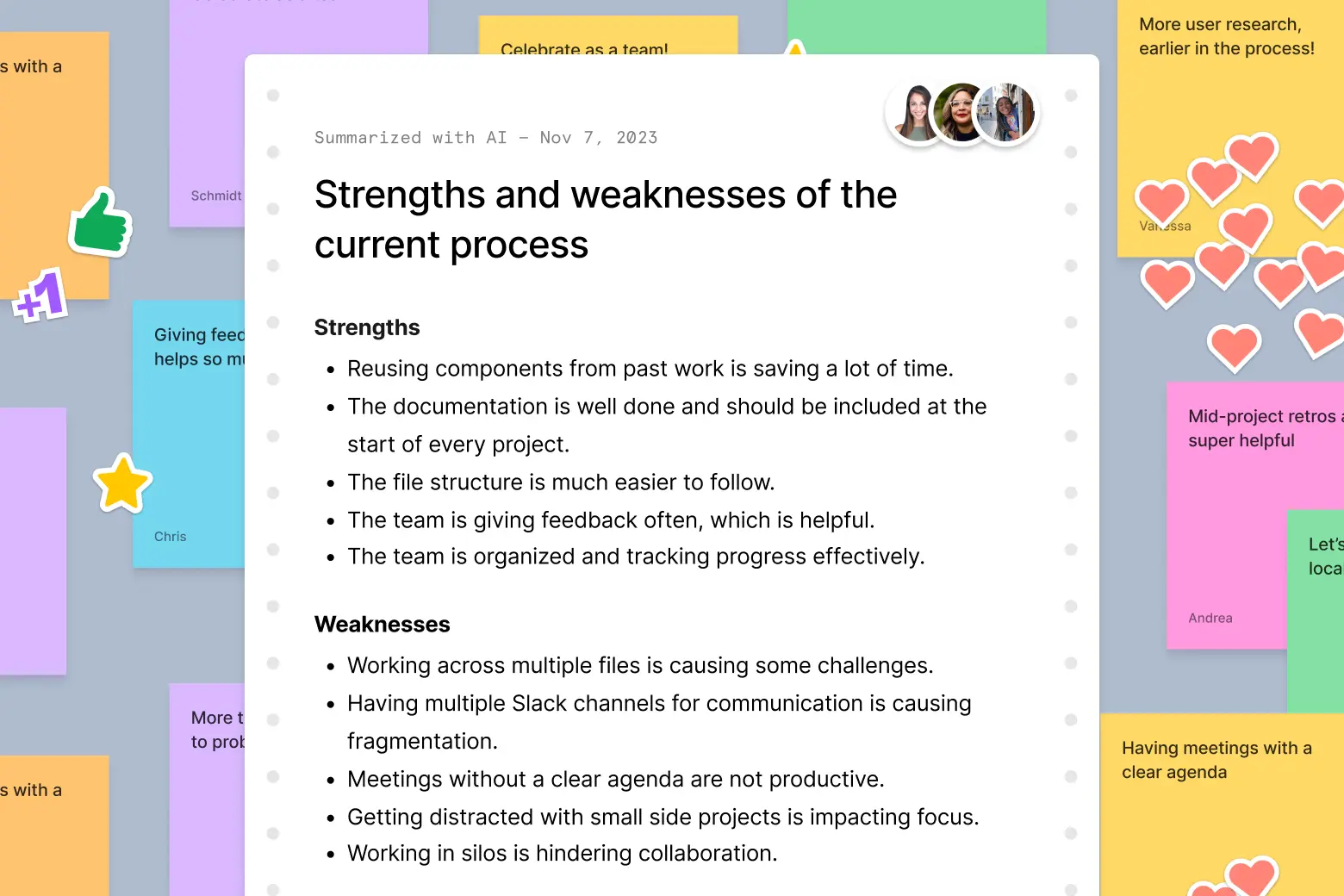 Summarization saves teams hours of documentation work and gives participants quick reference notes to stay aligned after meetings.
Thirdly, FigJam can now automatically cluster and categorize scattered stickies into related groups and themes. For instance, it can rapidly sort brainstormed ideas into coherent buckets.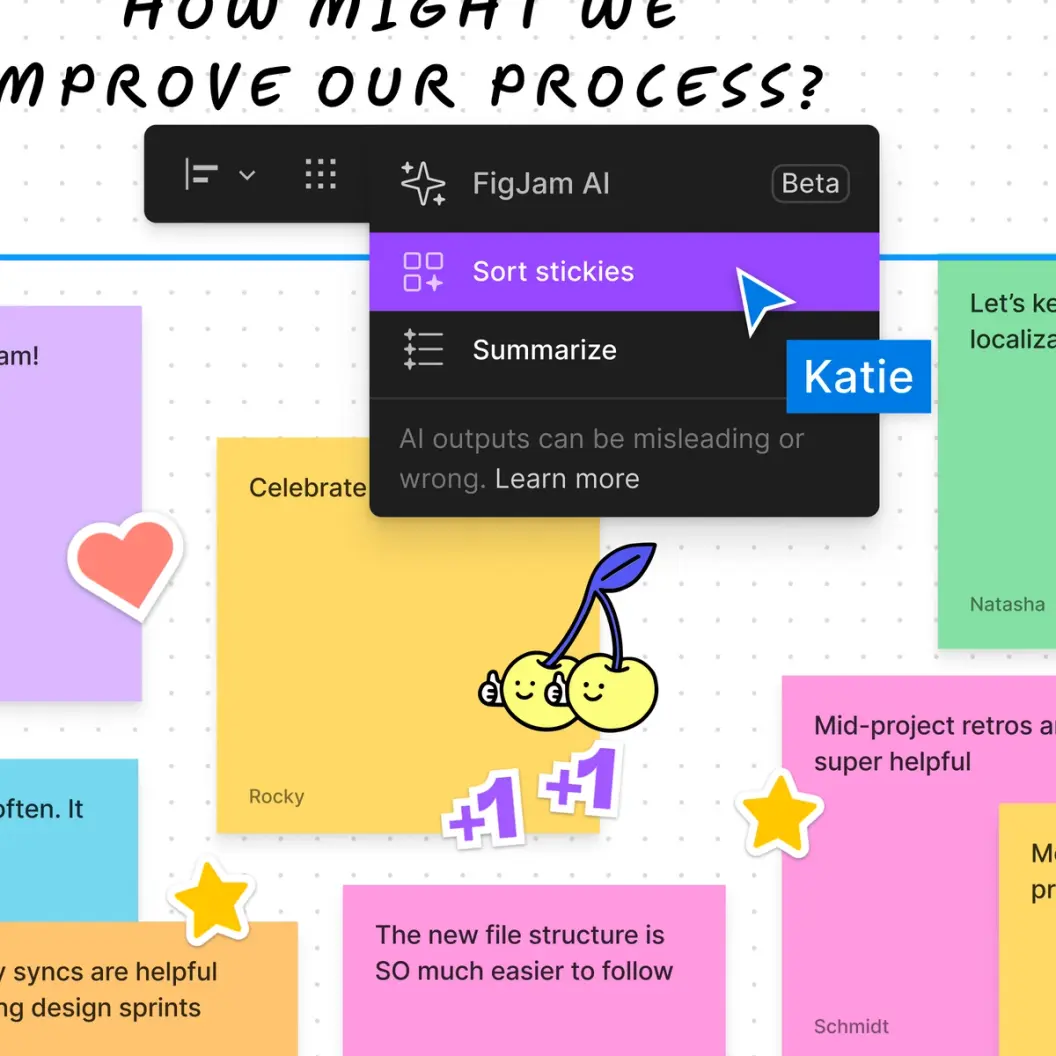 This auto-grouping removes the tedious manual work of synthesizing large volumes of visual information. People can instantly focus on the big picture rather than organizing details.
According to Figma VP of Product Design Noah Levin, these enhancements help "lower the floor and raise the ceiling" for both new and experienced FigJam users. The natural language interaction provides an easy on-ramp, while automating repetitive work expands possibilities.
Figma took a user-centered approach, identifying common pain points around meetings and workshops. The company then worked backward to design AI solutions, balancing quality and general applicability.
True to Figma's emphasis on multiplayer collaboration, the features aim to bring teams together by quickly creating shared materials. While promising, Figma sees even more potential ahead as it expands its AI capabilities focused specifically on visual work.
Recently, Adobe Chief Product Officer Scott Belsky shared a video demonstrating AI integrations they are exploring between Figma products and Adobe's Firefly generative engine. Potential features teased include live ideation and automated asset creation within Figma.
Competitors Mural and Miro have already announced generative AI solutions, however, Figma's human-centered design approach and growing integration with Adobe's Firefly engine could give it an advantage.