GitHub today extended the beta access of its Copilot Chat feature to all Copilot for Individuals users, after initially rolling it out for business clients in July. This is an important milestone in GitHub's ambitious Copilot X roadmap for AI-powered software development.
At its core, GitHub Copilot Chat combines with the existing GitHub Copilot pair programmer to form a unified, AI-driven assistant. This integrated solution aims to streamline the coding process across various programming languages, making it more intuitive and efficient.
With this capability, GitHub posits natural language as a new, universal programming medium. By reducing the need for boilerplate code and allowing for real-time guidance, GitHub seeks to revolutionize the developer experience, making it more agile and responsive to a developer's immediate needs.
This aligns with GitHub's vision of establishing natural language as a universal programming tool. By enabling developers to communicate with AI assistants conversationally, they aim to streamline the coding process and reduce the need for context switching.
Individual users of GitHub Copilot can now activate the Chat beta feature free of charge and will receive email notifications outlining the next steps. Compatible with both Visual Studio and Visual Studio Code, the service seems committed to accessibility. Copilot Chat's functionality is robust, enabling developers to learn new languages, troubleshoot bugs, and even offer security patches. It promises to minimize context switching, a frequent productivity killer, allowing developers to remain within their integrated development environment (IDE) for a wider array of tasks.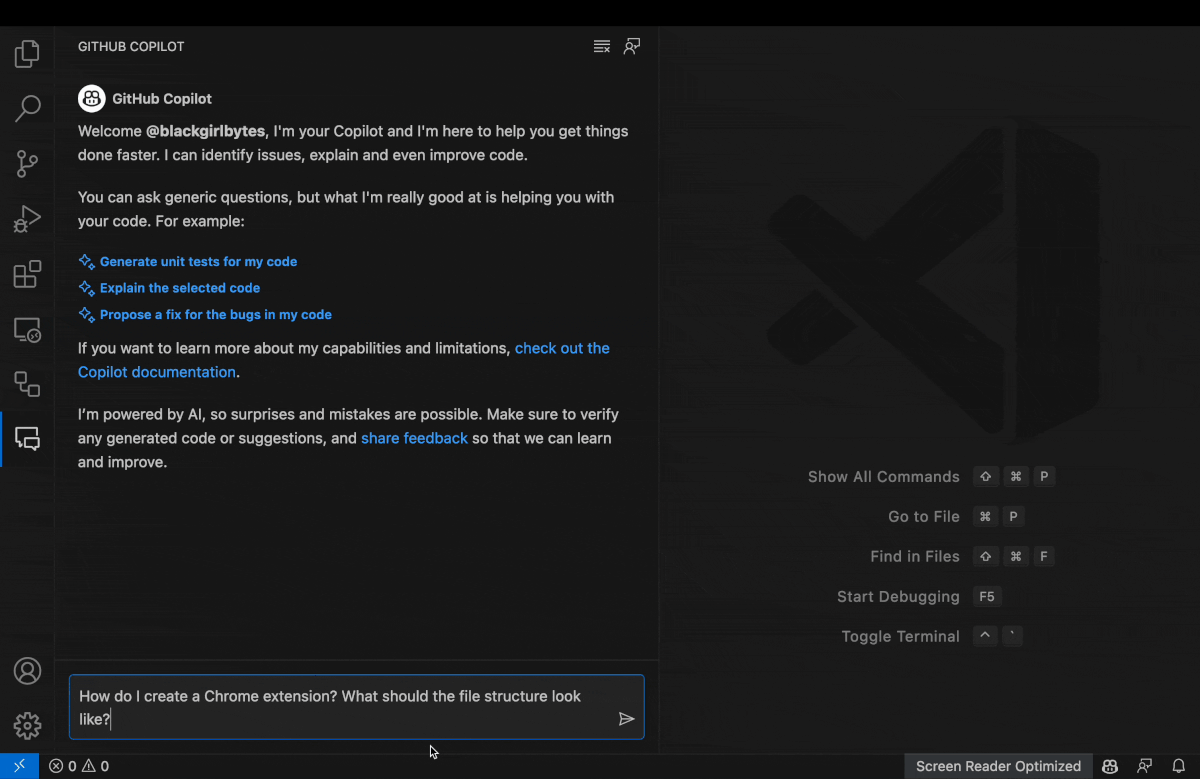 Today's announcement reflects GitHub's commitment to making AI accessible beyond just large enterprises. Individual developers and small teams can now leverage the same technology to boost their productivity and expand their skills.
It also makes the technology available to a broader, more diverse audience. As GitHub noted, developers today span industries and backgrounds. GitHub Copilot Chat can help coders at any level of experience learn faster and collaborate with AI.
Copilot Chat does not merely assist in coding but also offers real-time guidance, code analysis, and troubleshooting options. These features could be particularly useful for educational institutions and enterprises alike, serving as an additional layer of review and guidance.
GitHub has provided instructions for individuals looking to get started with GitHub Copilot Chat.