Customer service startup Gleen (not to be confused with accounts payable AI startup Glean.ai) announced today it has raised $4.9 million in seed funding to expand its generative AI customer support solution. The round was led by Slow Ventures, with participation from 6th Man Ventures, South Park Commons, Spartan Group, Script Capital, CoinShares, Krust Group, and angel investors.
The funding comes on the heels of strong early traction for Gleen's customer service chatbot which it claims to be the "world's most accurate and capable generative AI for customer success teams."
The company says its proprietary technology eliminates a key pain point of generative AI: hallucination. Without the proper safeguards, large language models can provide fabricated, incorrect responses. A survey commissioned by Gleen found that 55% of customer support executives view hallucination as a deal-breaker when considering the deployment of generative AI.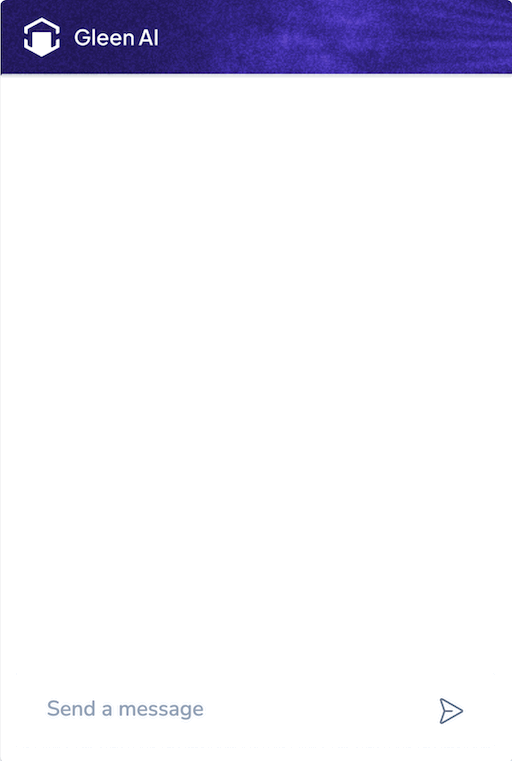 To navigate around this roadblock, Gleen has developed an AI/ML layer that acts independently of the underlying LLM. This innovative approach collates enterprise knowledge from multiple sources and employs a stringent cross-checking mechanism to validate the AI's responses. Consequently, Gleen claims to have effectively eliminated the problem of hallucination, radically transforming the customer support landscape.
This additional layer allows Gleen to work with various large language models while maintaining accuracy. Whether it's OpenAI's GPT-3.5, GPT-4, Anthropic, or a finely-tuned Llama, Gleen's system is designed to integrate smoothly. The company is quick to point out that their proprietary technology goes beyond language models and says LLMs comprise less than 20% of their overall solution stack.
Early customers have praised the chatbot for reducing response times and decreasing support backlogs. Estevan Vilar, from Matter Labs, has lauded Gleen AI for its minimal implementation effort, stating that setting it up "was close to no effort on our side."
Gleen says the seed funding will be used to continue enhancing the product and expanding go-to-market reach. Longer term, the company aims to partner widely to increase adoption of generative AI where reliability is critical.