London-based startup Glyphic recently announced a partnership with Crunchbase to integrate its trove of company data into Glyphic's AI-powered sales assistant. This collaboration aims to arm the fledgling company's "copilot" with the business intelligence needed to provide actionable insights throughout the sales cycle.
Founded by former Google DeepMind and Apple engineers, Glyphic launched its AI copilot earlier this year as a solution to sales teams' perennial data woes. Despite relying heavily on customer relationship management (CRM) systems, most salespeople still struggle to glean strategic insights from incomplete, subjective data. Glyphic's copilot aims to solve this by combining CRM data with call transcripts, emails, and other sales collateral. The copilot then surfaces relevant insights and growth opportunities using natural language processing.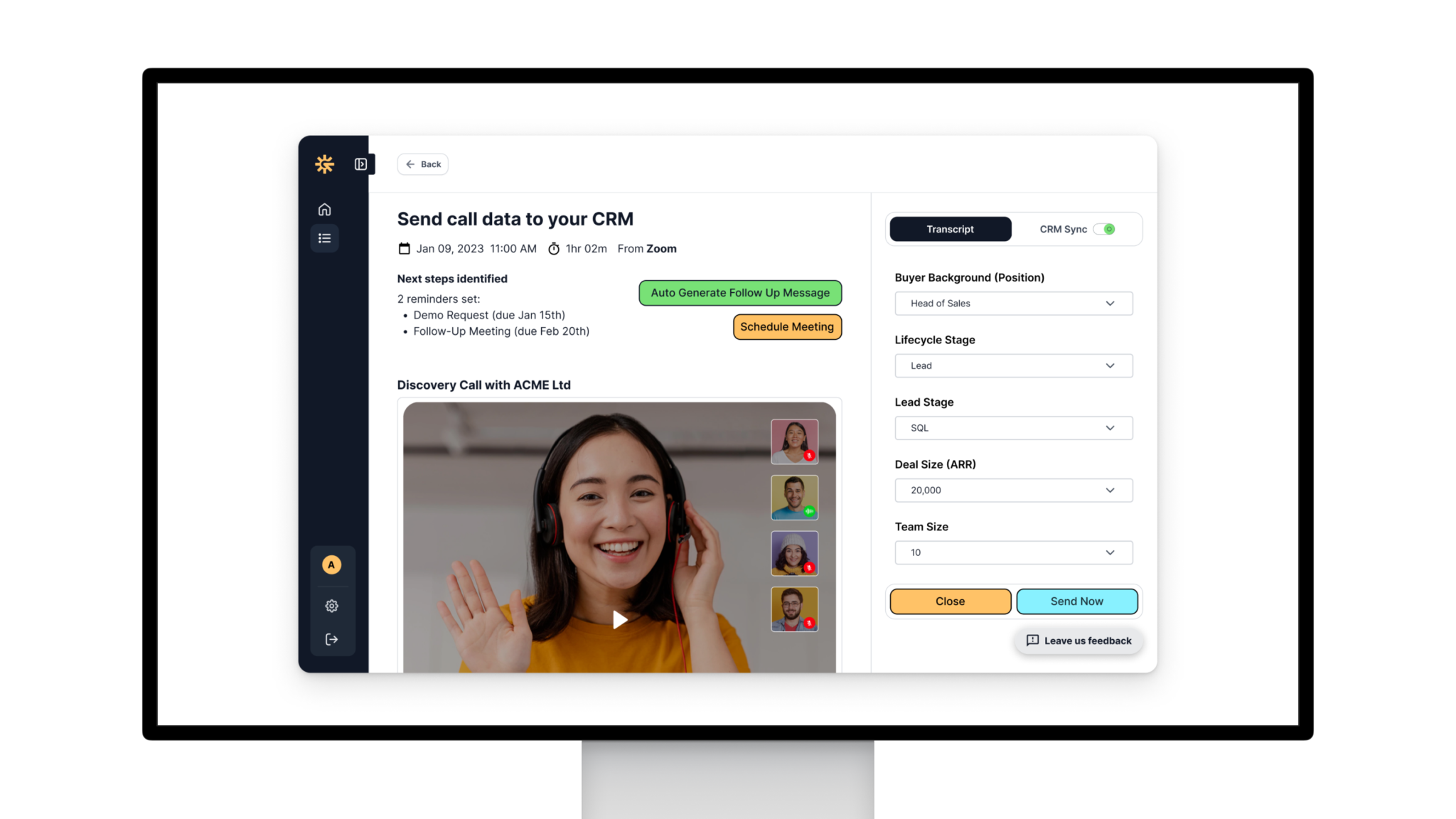 The integration with Crunchbase's dataset of over 100 million companies will significantly augment the copilot's capabilities. With access to Crunchbase's firmographic and financial data, Glyphic expects its AI assistant will now automate much of the manual research burdening sales teams today. Rather than sifting through disparate sources, the copilot will proactively provide customized briefings to prep salespeople for upcoming meetings and calls.
Glyphic's CEO Adam Liska believes this will prove "game changing" for customers. Indeed, freeing up time from administrative tasks could allow salespeople to focus more on actual selling. Per Salesforce's most recent State of Sales report, sales professionals dedicate less than a third of their time to selling activities.
For Crunchbase, the partnership promises to expand the reach of its data business. By licensing data to innovative companies like Glyphic, Crunchbase aims to propagate its company intelligence more broadly for commercial use.
The integration comes shortly after Glyphic's $5.5 million pre-seed raise led by Point72 Ventures, with participation from leading AI investors. With burgeoning interest in AI sales assistants, the partnership positions Glyphic to solidify its footing in this nascent but promising market. If its copilot delivers on the promise of smarter CRM insights, it could become an indispensable ally for sales teams seeking an edge.