Google Cloud has introduced new data residency capabilities for Vertex AI, its suite of managed AI services, to address regulatory requirements around data locality.
The new features allow Vertex AI customers to specify the geographic region where records processed by Vertex AI will be stored. This enables organizations in regulated industries like healthcare and financial services to keep data within the jurisdiction where it originated.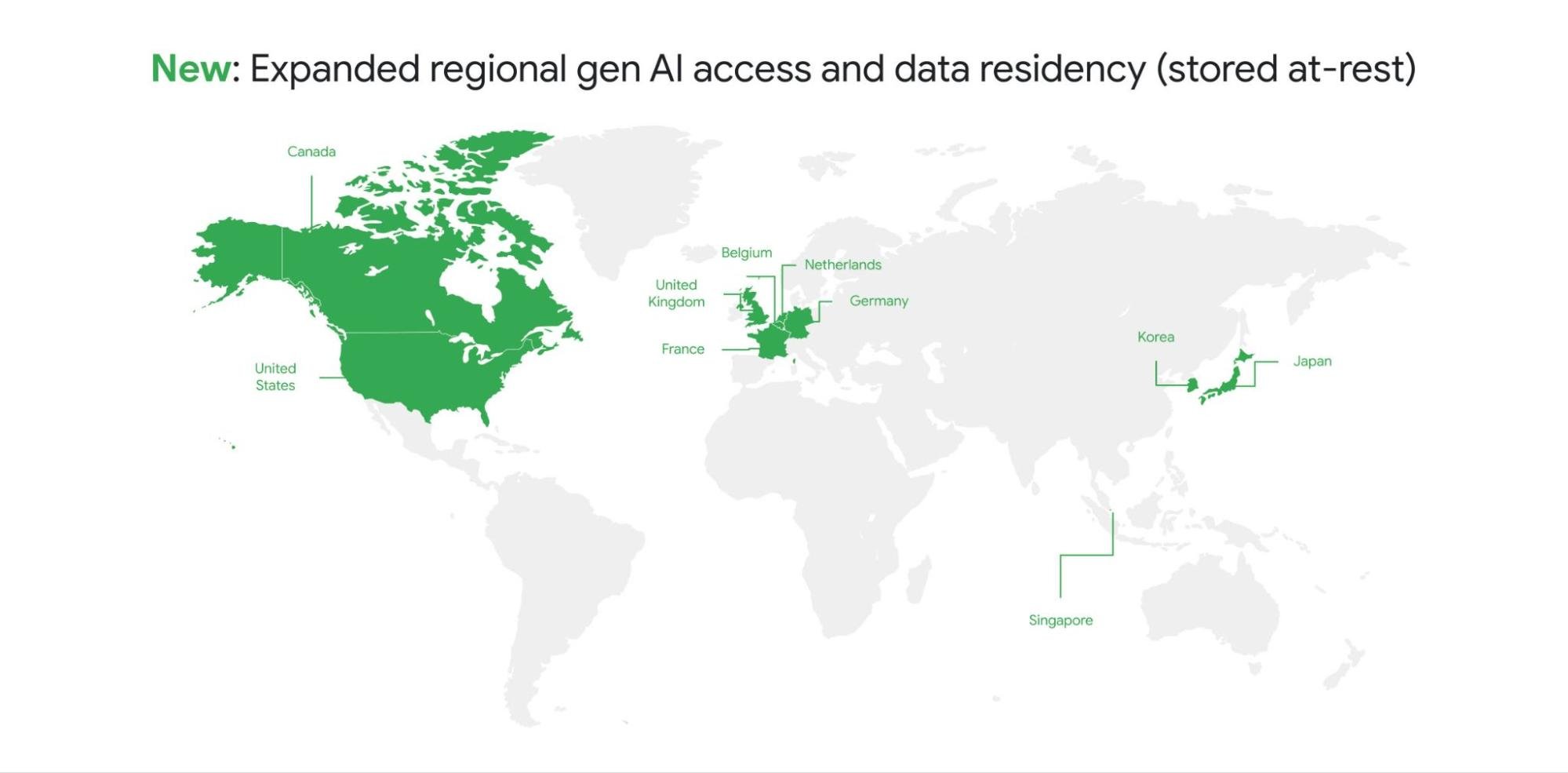 Initially, data residency options are available for Vertex AI's collection of pretrained generative AI models, which includes natural language models like PaLM-2 and Codex, as well as image generation models. Users can opt to store data processed by these models in one of 10 countries spanning North America, Europe, and Asia Pacific.
This update introduces data residency options in 10 countries, covering North America, Europe, and Asia. Notably, it includes the U.S., Canada, Japan, Singapore, Korea, the Netherlands, France, the U.K., Germany, and Belgium. Additionally, Vertex AI's embeddings APIs, which aid in transforming datasets for neural network processing, will also benefit from these data residency options.
Data residency controls will also be implemented for Vertex AI's Embeddings APIs, which prepare datasets for AI model training.
Additionally, users of Vertex AI Search and Vertex AI Conversation can choose between the U.S. or European Union for data storage. Google states processing will occur in the same region as storage, adhering to the selected locality.
According to Google Cloud's Warren Barkley, this rollout is just the beginning, and data residency will expand to more Vertex AI services soon. It aligns with customer demand for localized data as AI adoption grows across enterprises.
Google Cloud's major cloud competitors have also prioritized data residency amid tightening regulations. Last month, AWS announced the AWS Europe Sovereign Cloud specifically for EU-based organizations. Microsoft is similarly enhancing data locality options across Azure, and Oracle has its EU Sovereign Cloud.
While highlighting its new data residency capabilities, Google Cloud emphasized its existing privacy and security measures for enterprise AI. This includes letting customers control access to data and models. The company reiterated that customer data is never used to train AI models without explicit permission.
By combining robust data protections with granular data residency, Google Cloud aims to provide regulated industries with a compliant foundation for scaling AI adoption. The new locality options address a key requirement for unlocking AI in sectors like banking and healthcare.