Google announced today that it is expanding access to its new generative AI capabilities in Google Search to teens ages 13-17 in the U.S. The move comes as the company continues to develop new safety features and updates aimed at improving the quality and reliability of the AI-powered search experience.
Search Generative Experience (SGE), uses large language models to provide more conversational, natural-language responses to queries. Since its beta launch earlier this year, Google has received positive feedback about SGE's abilities to help users find information faster.
Now, teens will be able to opt-in to try SGE through Google's Search Labs program. Google hopes younger users will benefit from SGE's capabilities to answer questions search engines traditionally struggle with and allow for deeper follow-up questions.
Acknowledging both the potential upside and risks of expanding access, Google said it has implemented additional safeguards for younger users. These include stricter controls around inappropriate or harmful content related to issues like bullying. The company plans to gather feedback to further improve protections for teens.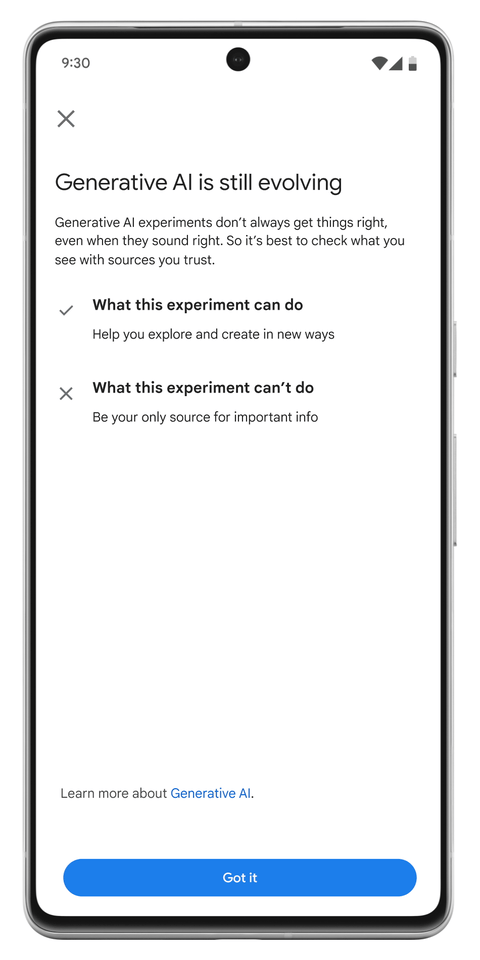 Google also published a new AI literacy guide to educate teens and parents about how generative AI works, including its capabilities and limitations. The guide covers AI safety fundamentals and offers tips for using the technology responsibly.
In addition to the age expansion, Google brought over new features into SGE from traditional search aimed at boosting user understanding of AI-generated search results. E.g., the new "About this result" tool will give context on how responses were created. Google also made improvements to better detect and avoid surfacing false or offensive content.
While promising continued progress, the company acknowledged generative AI has known limitations. Google said it will continue rigorous testing and seek user feedback to deliver a higher-quality search experience.
The measured rollout indicates Google aims to strike a balance between allowing more users to benefit from AI capabilities while prioritizing ethical considerations. With the new teen access and safety features, the company is taking steps to facilitate learning about new technologies responsibly.