Hugging Face, the leading collaboration platform for the machine learning community, is finalizing a massive new funding round expected to value the company at $4 billion. According to multiple sources familiar with the matter, the Brooklyn-based startup is reviewing competing term sheets and aims to raise at least $200 million in a Series D financing.
The new capital comes amidst surging investor appetite for generative AI companies following the viral popularity of models like Claude, Stable Diffusion, and ChatGPT. Hugging Face has emerged as a central player in this movement by providing an open hub for AI models like Stable Diffusion alongside proprietary datasets and model training tools.
Originally founded in 2016, Hugging Face had raised $100 million last year at a $2 billion valuation. However, its revenue growth has accelerated dramatically in 2022 as demand for generative AI explodes. Sources say the company now generates between $30-50 million in annual recurring revenue, more than triple its run-rate from earlier this year.
Hugging Face's platform approach has proven appealing to both AI researchers and enterprise customers alike. The startup's platform currently houses more than 260 thousand models and nearly 50 thousand datasets. Companies like Pfizer, Bloomberg, and Roche pay for premium tools to build custom AI solutions.
Ashton Kutcher's Sound Ventures currently leads the Series D, while existing investors like Lux Capital are also looking to participate. However, given intense investor interest, Hugging Face may raise more than $200 million or bring in new backers like GV and DFJ.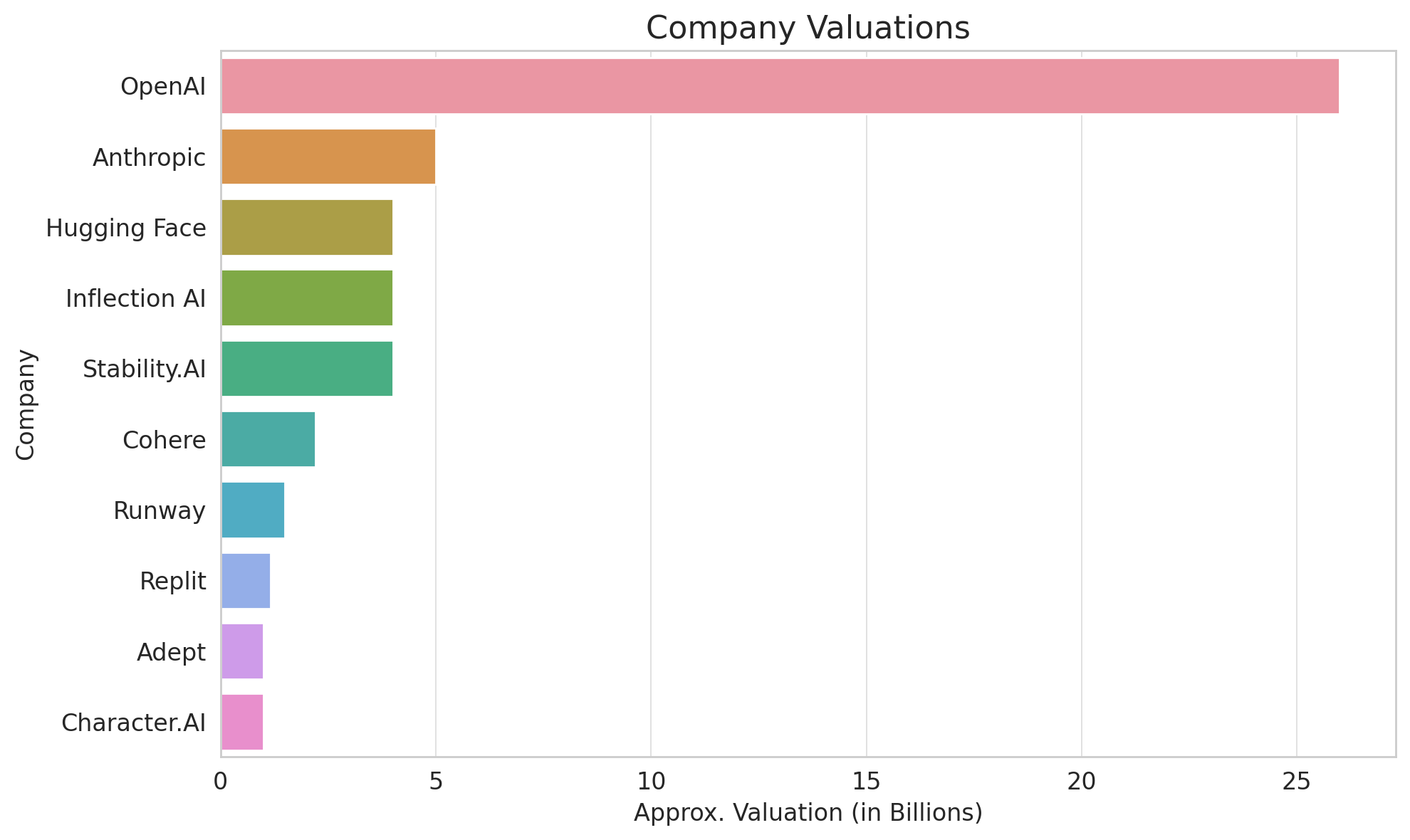 At a potential $4 billion valuation, Hugging Face would join the ranks of Anthropic, Inflection AI, and Cohere as one of the highest-valued private AI companies. While still dwarfed by OpenAI's reported $29 billion valuation, this latest round cements Hugging Face as a leader in making open source generative AI models accessible to both researchers and enterprises.
The red-hot funding round highlights investors' bullish outlook on the transformative potential of large language models. As AI becomes central to everything from creative workflows to business operations, companies like Hugging Face providing the core models and tooling seem poised for enormous growth. Whether the hype matches reality, only time will tell - but for now, the money continues pouring in.