Humane Inc, a Silicon Valley startup developing consumer AI technology, offered a sneak peek of its first product today - a sleek new AI-powered accessory called the AI Pin. The device was showcased at Coperni's 2024 Spring/Summer fashion show during Paris Fashion Week.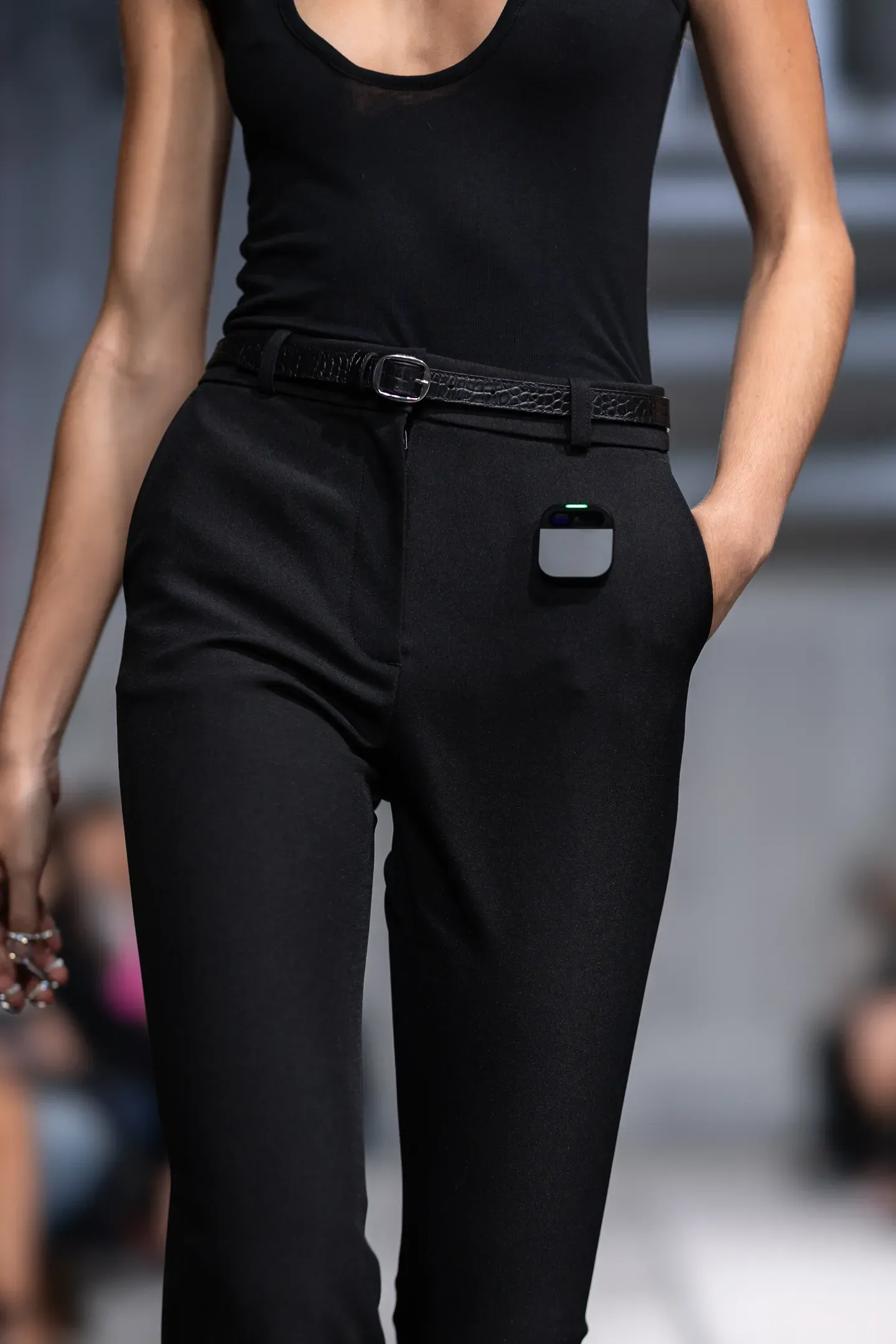 Supermodel Naomi Campbell wore the small black pin on the runway, giving the first public glimpse of Humane's new form factor. The subtle, minimalist design features no screen and no buttons. It aims to seamlessly weave AI capabilities into everyday fashion.
Humane is keeping full details of the Ai Pin under wraps until a November 9 unveiling. Earlier this year, Imran Chaudhri, Co-Founder, Chairman, and President of Humane previewed the AI Pin at TED2023 in Vancouver.
The AI Pin uses a range of built-in sensors for natural interaction powered by a Snapdragon chip. It has no wake word and does not require a paired smartphone. Optical recognition, a laser-projected display, and other features will be announced at next month's launch.
"Our relationship with technology is becoming more personal as devices morph into extensions of our bodies and minds," said Humane's founders Imran Chaudhri and Bethany Bongiorno in a statement. "We believe the Ai Pin will usher in a new paradigm of ambient, AI-driven computing."
The science fiction-esque gadget aligns with Coperni's experimental, future-focused fashion aesthetic. The brands paired up based on a shared passion for design and technological innovation.
"To us, the Ai Pin is a beacon of the future," said Coperni co-founders Sébastien Meyer and Arnaud Vaillant.
Humane is not the only company looking to rethink the personal computing paradigm for the age of AI. Earlier this week, Maginative covered reports that OpenAI's CEO, Sam Altman, has been in discussions with LoveFrom to explore building an AI-centric consumer device that offers a seamless, intuitive user experience.
For now, the public will have to wait until November for full details on the AI Pin's functionality. But the striking sneak preview of Humane's first AI device suggests the novel form factor could captivate consumers when it hits the market.