Intuit has unveiled Intuit Assist, an AI-powered financial assistant aimed at providing personalized recommendations to help consumers and small businesses make better financial decisions. Powered by Intuit's proprietary generative AI technology, Intuit Assist analyzes financial data and tax expertise to deliver tailored insights to the company's 100 million customers.
The virtual assistant uses natural language processing to understand customers' questions and have natural conversations. For small businesses, it can analyze sales patterns, flag spending anomalies, and surface other data-driven insights to guide financial decisions. On the consumer side, Intuit Assist helps maximize tax refunds, take actions to improve finances, and confidently navigate loans or other complex money matters.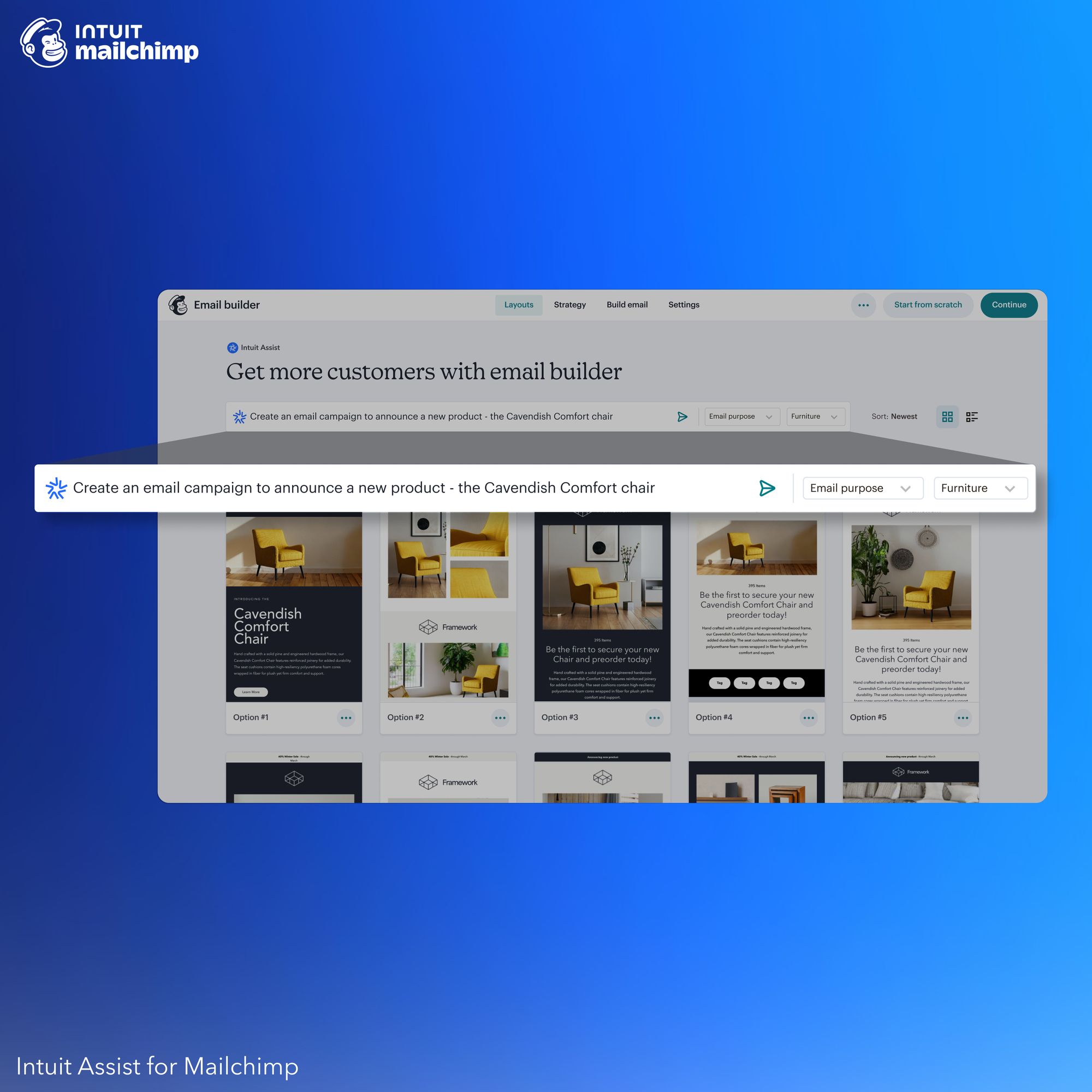 Intuit Assist spans Intuit's products including QuickBooks, TurboTax, Credit Karma, and Mailchimp. The technology assimilates data across these tools to form a comprehensive understanding of users' financial lives. Intuit says this holistic view allows Intuit Assist to provide more accurate and relevant recommendations than standalone apps.
Features and Benefits Across Intuit Products
Intuit Assist for TurboTax: The assistant gets to know the consumer's individual tax situation, offering personalized checklists and recommendations. It can significantly reduce tax preparation time and increase the speed and accuracy of refunds.
Intuit Assist for Credit Karma: Members will get tailored answers to financial queries. For instance, if a user faces an unexpected expense like a car breakdown, Intuit Assist will provide a range of financing options to cover costs until the next paycheck.
Intuit Assist for QuickBooks: The service will offer business performance insights and customer behavior analytics. It's designed to assist in everyday tasks and dynamically answer questions about finances, profits, and losses in natural language.
Intuit Assist for Mailchimp: Entrepreneurs can instruct the assistant to generate entire marketing campaigns targeted at specific audiences. The feature also automates follow-ups and lead tracking, facilitating higher-value client acquisition.
Sasan Goodarzi, Intuit's CEO, stated that Intuit Assist represents a "giant step forward in powering prosperity" by leveraging AI to simplify finances. The assistant's goal is to reduce time spent on administrative work so customers can focus on their passions.
Intuit Assist launches after years of Intuit investing in AI capabilities and data stewardship. The company says responsible AI governance guided the technology's development. Intuit follows strict data privacy and security protocols to build trust.
Intuit Assist is already live for select TurboTax and QuickBooks customers in the U.S., with a broader rollout expected in the coming months. For Credit Karma and Mailchimp, the feature is available to select members and will expand more widely soon.
While still in early stages, Intuit Assist aims to revolutionize how small businesses and consumers manage their financial lives. By combining powerful AI with a holistic view of users' finances, the assistant could provide a new level of personalized insights not possible before. For Intuit customers, it promises to simplify complex money matters and unlock new value from the company's suite of financial tools.