As demand for AI processing power continues to surge, San Diego-based AI startup Kneron is looking to challenge NVIDIA's market dominance with its latest generation of dedicated neural processing units (NPUs).
Kneron's new KL730 chip delivers up to 4x better energy efficiency compared to previous models and peers, providing a compelling option for organizations seeking more affordable and optimized silicon for AI workloads.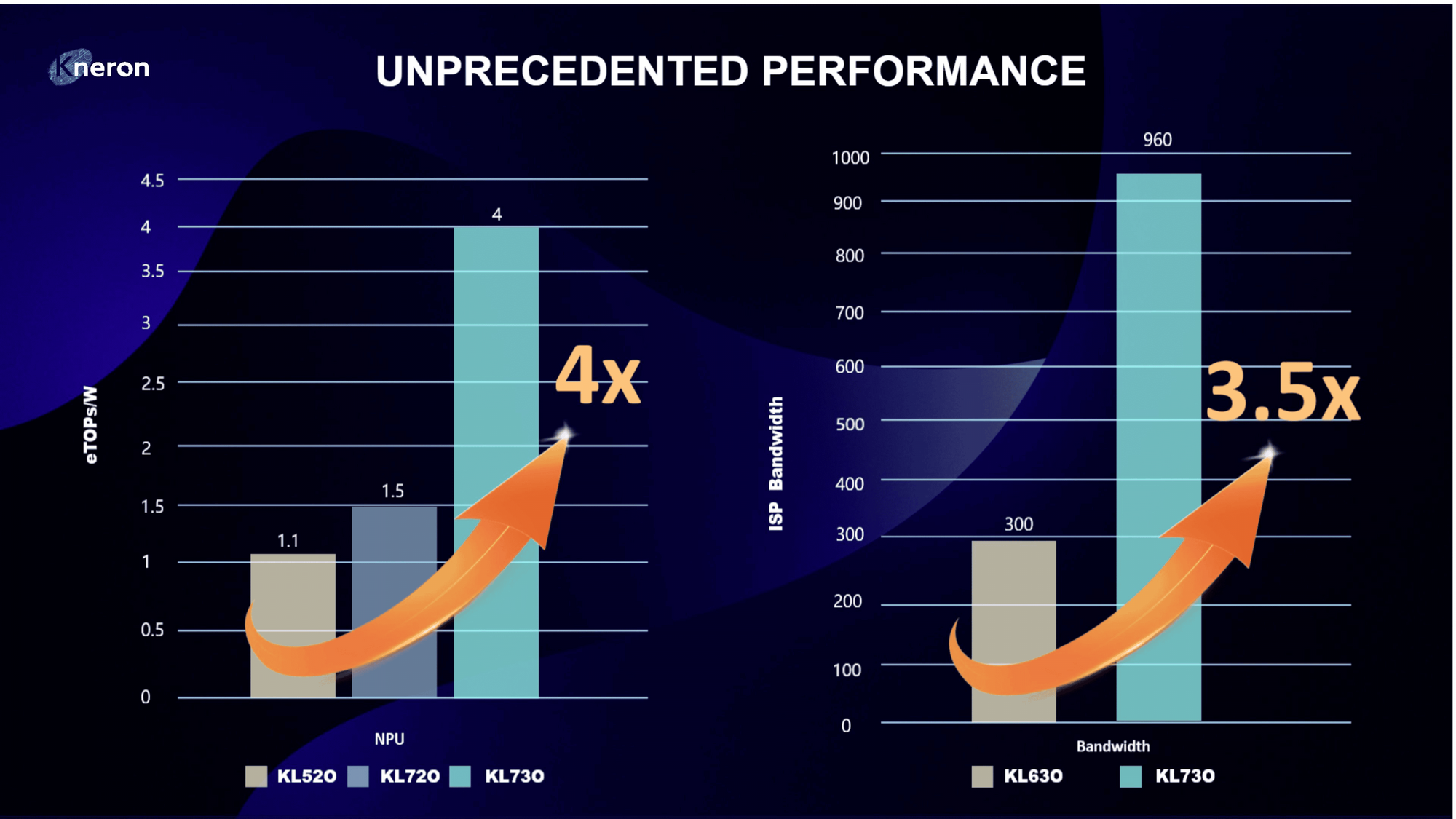 Crucially, the KL730 architecture has been purpose-built to accelerate transformer-based models like GPT-4 that are powering the rise of large language models (LLMs) and generative AI.
"An NPU has more cores compared to a GPU. The cores are more efficient and focused with nuanced connectivity," said Kneron founder and CEO Albert Liu.
He argued that while NVIDIA GPUs were originally designed for graphics and gaming, Kneron's NPUs are optimized specifically for neural networks and AI processing from the ground up.
Kneron's chips use a reconfigurable AI architecture to dynamically optimize for different models, including the transformer architectures increasingly used in LLMs. The KL730 builds on this with architecture tweaks to further boost performance for transformer models. Its offline capabilities also heighten on-device data security, differentiating it from NVIDIA chips that are often reliant on cloud connectivity.
This isn't the first time Kneron has taken on NVIDIA. Previously, Kneron replaced NVIDIA GPUs in projects for Taiwanese telco Chunghwa Telecom and is being used by Toyota and Hanwha. Its earlier KL520 chip also brought transformer network support to edge devices before NVIDIA's offerings.
The startup is targeting edge applications like autonomous vehicles, medical devices, and industrial automation. But Liu sees potential for data center deployments as well, noting partnerships with server manufacturers like Quanta and Foxconn.
As AI adoption continues accelerating, silicon constraints could give Kneron an opening, especially for cost-conscious edge applications. With its purpose-built NPUs, the startup aims to prove that GPUs aren't the only viable option for AI workloads.
Kneron's rise highlights the growing competition in the race to power AI's next wave. Backed by over $140 million in funding, including from Horizons Ventures and Qualcomm, expect Kneron to continue disrupting the AI chipscape. The KL730 may be the breakthrough needed to bring performant and efficient AI to more companies.