Kristen Garcia Dumont, former CEO of mobile gaming company Machine Zone, has launched a new social media app called BeFake that allows users to transform themselves into captivating augmented visuals using AI technology.
Developed by Dumont's startup Alias Technologies, BeFake provides a platform for users to unleash their creativity beyond the constraints of reality. "Why be real when you can be fake?" is the app's rallying mantra.
In an interview with GamesBeat, Dumont explained that BeFake represents a shift in how people interact on social media by introducing AI-generated content. She believes authenticity can be expressed through fantasy as much as reality.
BeFake encourages communication that stimulates users' imagination, providing them with a new way to explore their identity beyond physical boundaries. It also serves as a friendly onboarding to AI prompting.
With BeFake's user-friendly interface, users can seamlessly turn imagination into visualization by inputting text prompts. The app transforms candid photos into fantastical scenes, aiming to make every moment more exciting to share.
This is a stark contrast to conventional social media that centers on portraying raw reality—even if it is unrealistic, noted Dumont. She added that BeFake reduces the pressure and vulnerability people often feel posting candid content.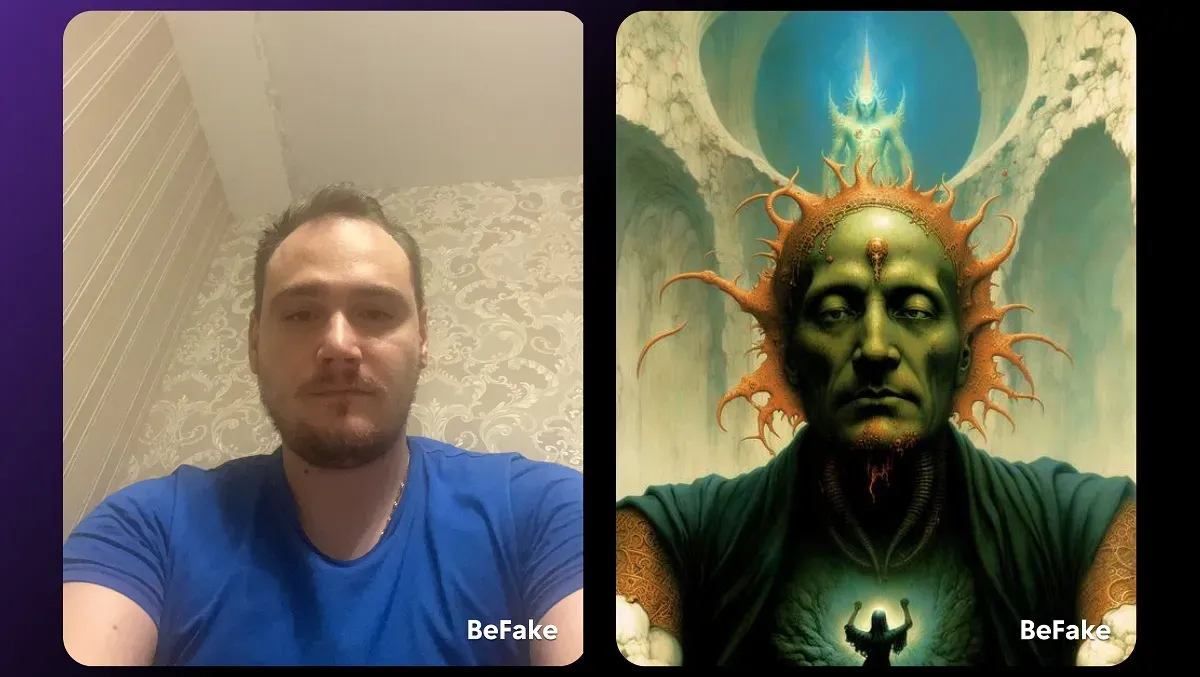 Dumont believes social interactions will increasingly involve AI bots. By normalizing these interactions, she hopes to pioneer more casual engagement between humans and AI.
BeFake was in development for two years, allowing Alias Technologies to advance its AI models leveraging both computer vision and generative techniques. The company has procured seed funding from notable names such as Khosla Ventures, Next Coast Ventures, and Joe Lonsdale. Dumont noted that few were focused on generative AI when she started Alias, but its recent explosion validated her vision.
The app is now available on iOS and Android. Basic use is free, but power users can access more features through a subscription.
Dumont brings her gaming industry expertise to this new social platform. She aims to cultivate a creative community that bonds over generating imaginative AI content, similar to how gaming unites players around interactive entertainment.
With BeFake, Dumont aspires to transform more social media consumers into content creators by democratizing AI tech. She believes capturing gaming's creative social dynamics can make this tech more accessible while pioneering a new form of human-AI connection.