Microsoft has announced the launch of Accelerate Foundation Models Research (AFMR), a new global initiative aimed at fostering an interdisciplinary community to pursue responsible AI advancements.
A diverse research ecosystem is essential to realizing the promise of AI. Accelerate Foundation Models Research aims to expand access to powerful models, engaging academics outside of computer science to pursue a broad range of important opportunities
AFMR will provide academic researchers worldwide with access to state-of-the-art foundation models through Microsoft Azure AI services. By expanding access beyond computer scientists at tech companies, AFMR aims to tap into diverse expertise across disciplines, cultures, and languages.
This breadth of perspectives is expected to enrich AI research and align models with shared human values. It may also lead to AI applications that benefit society in areas like education, healthcare, law, and scientific discovery.
"A vibrant and diverse research ecosystem is essential to realizing the promise of AI," said Peter Lee, Corporate Vice President at Microsoft Research & Incubations.
AFMR will pursue three main goals:
Align AI with shared human goals, values, and preferences via research on models, which enhances safety, robustness, sustainability, responsibility, and transparency, while ensuring rapid progress can be measured via new evaluation methods
Improve human interactions via sociotechnical research, which increases trust, human ingenuity, creativity, and productivity, and decreases the digital divide while reducing the risks of developing AI which does not benefit individuals and society
Accelerate scientific discovery in natural sciences via proactive knowledge discovery, hypothesis generation, and multiscale multimodal data generation
The initiative builds on a successful Phase I pilot over the summer that engaged researchers across domains, from English language learning to astronomy.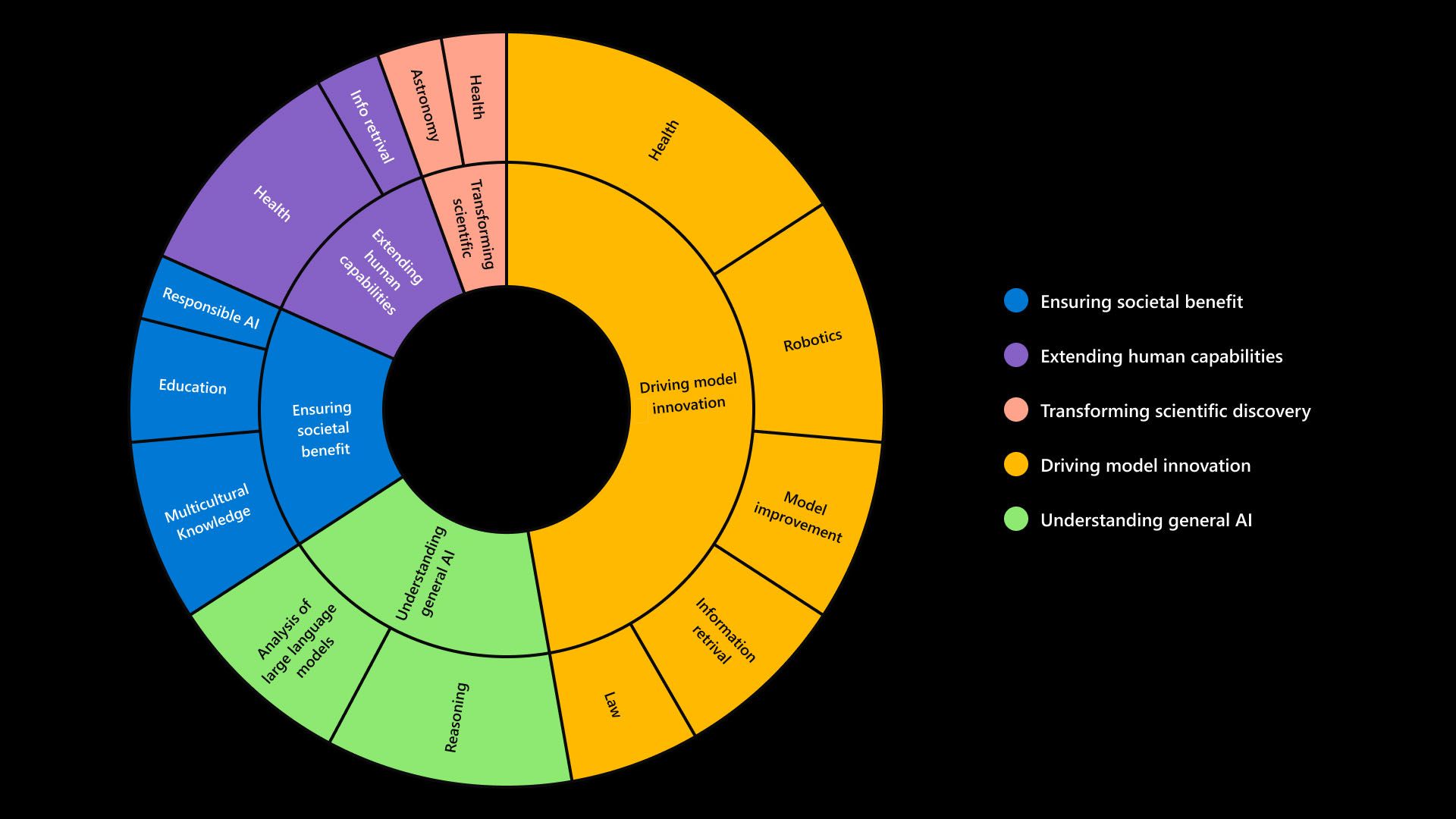 Several research projects have already benefited from this initiative. For instance, the Korea Advanced Institute of Science and Technology (KAIST) is integrating ChatGPT into English as a Foreign Language (EFL) writing education. Stanford University is leveraging AI for healthcare applications, while researchers at North Carolina A&T State University and Harvard University are applying AI in traffic monitoring and astronomy, respectively.
AFMR represents an evolution in industry research strategy. Rather than limiting access, Microsoft is proactively building an inclusive community to explore AI's potential. This reflects a belief that diverse voices are critical to developing AI responsibly.
The response to AFMR's initial call for proposals has been overwhelming, with hundreds of proposals pouring in from universities worldwide. This enthusiasm underscores the global academic community's eagerness to harness AI's potential across various domains.
Through grants, conferences, and other resources, AFMR aims to break down barriers between academia, industry, and the public. This collaborative spirit may pioneer new best practices for AI research and development.
"We're not just talking about models and algorithms; we're talking about crossing boundaries to tackle some really big issues," said Lee. "We aim to ensure that AI isn't just for the few, but a game-changer for us all."