NVIDIA, the world's leading chip company announced this week that it is collaborating with Taiwan's Foxconn to build a new class of data centers known as "AI factories" that will propel advancements in self-driving cars, industrial robots, and a multitude of AI-driven services.
The partnership, revealed at Hon Hai Tech Day in Taipei, will see the companies integrate NVIDIA's accelerated computing platform into Foxconn's manufacturing capabilities. This includes using NVIDIA's latest Grace Hopper Superchip GH200 and AI Enterprise software to construct tailored AI factory designs for Foxconn's wide customer base.
According to NVIDIA founder and CEO Jensen Huang, these AI factories will be specialized for processing and transforming vast amounts of data and "producing intelligence". The immediate focus will be developing AI-powered systems for electric vehicles and industrial robotics.
Huang explained how autonomous EVs could continuously transmit data to an AI factory. This data would then be processed and refined, enhancing the software of the entire fleet of vehicles. Huang envisaged that, in the future, such AI factories would be a mainstay across industries and companies worldwide.
A key highlight of this venture is NVIDIA's cutting-edge GH200 Grace Hopper™ Superchip. Despite restrictions on its sale in China, this superchip will be the backbone of the AI factories. The infrastructure will also incorporate the NVIDIA AI Enterprise software, marking a significant step in AI applications and processing capabilities.
Foxconn Chairman Young Liu emphasized the company's goal to evolve into a platform solutions provider. He highlighted smart manufacturing, smart cities, and smart EVs as key areas where AI factories will accelerate digitalization and automation.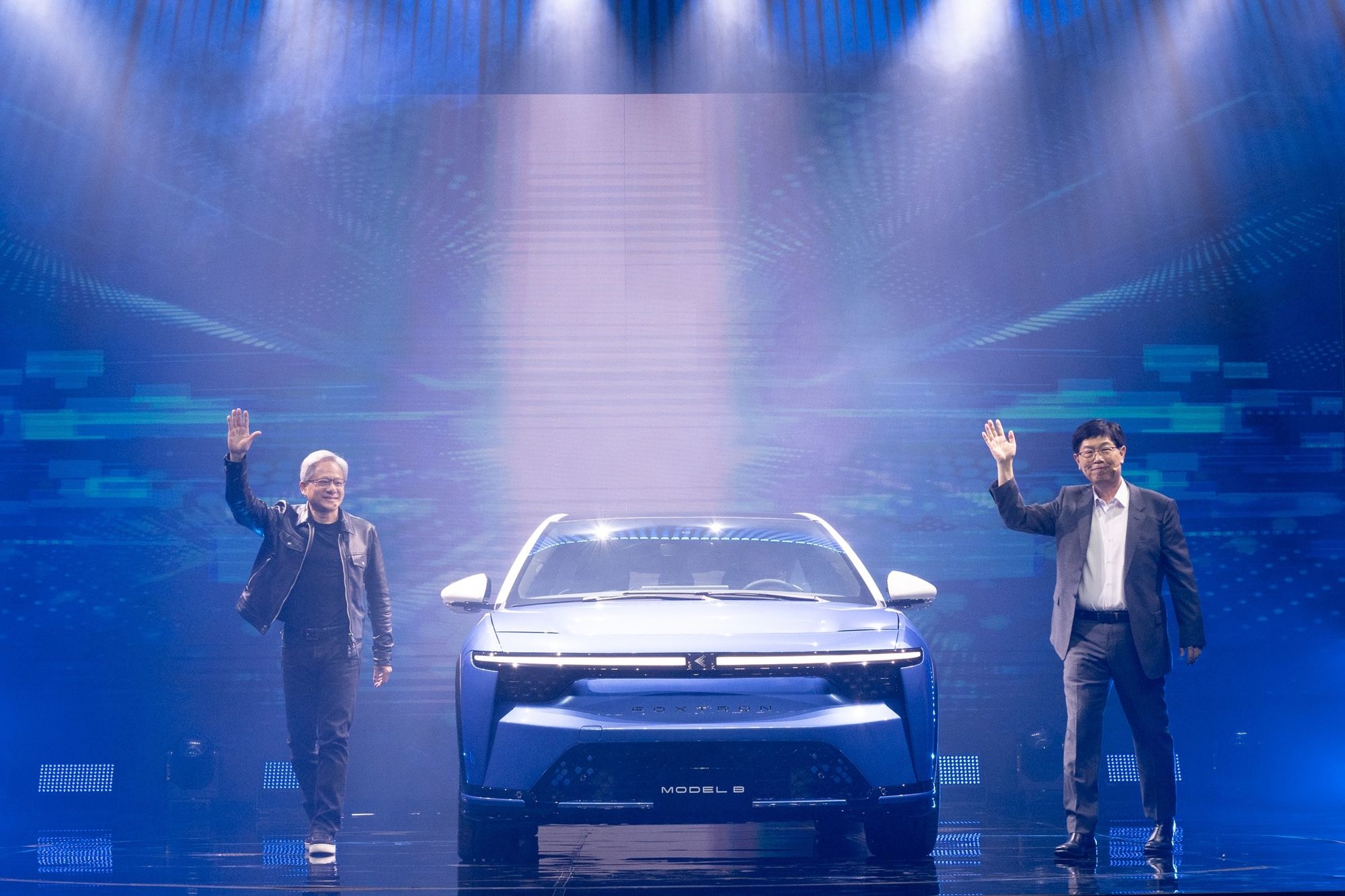 For EV manufacturing specifically, Foxconn will tap into NVIDIA's DRIVE Hyperion™ 9 platform. This next-generation autonomous solution includes the NVIDIA DRIVE Thor™ system-on-a-chip, 360-degree sensor suite, and safety architecture. As a contract manufacturer, Foxconn can now equip its auto clients with advanced self-driving capabilities.
The move aligns with an existing partnership where Foxconn manufactures DRIVE Orin-based electronic control units (ECUs) for vehicles. Production is expected to transition to DRIVE Thor-based ECUs after its 2025 release.
On the robotics front, Foxconn will leverage NVIDIA's Isaac™ platform to develop smart manufacturing and inspection systems. According to NVIDIA, advances in simulation and edge AI are making autonomous mobile robots more viable across factory floors.
Lastly, the NVIDIA Metropolis intelligent video analytics platform will be integrated into Foxconn's Smart City solutions. NVIDIA's Omniverse simulation platform also offers Foxconn new opportunities for replicating real-world environments. This allows testing of automation procedures before live deployment.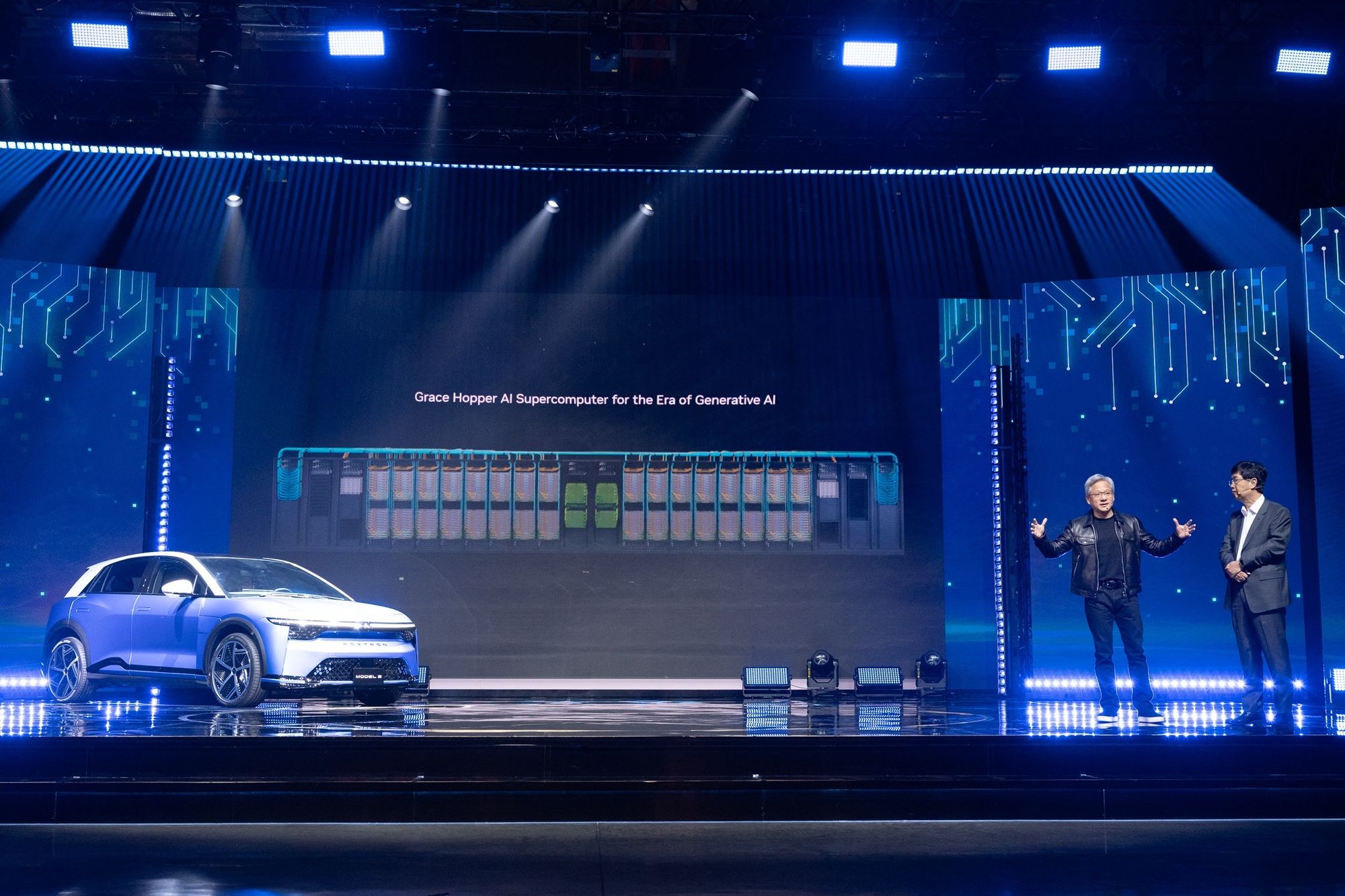 While the focal point appears to be autonomous vehicles, the potential of these AI factories stretches far beyond that. Foxconn Chairman Liu Young-way, expressed Foxconn's aspiration to transition "from a manufacturing service company to a platform solution company", highlighting applications in smart cities and smart manufacturing. Such ambitions were further illustrated with the unveiling of Foxconn's new electric cargo van, Model N.
The collaboration comes amidst rapidly evolving AI advancements as well as geopolitical tensions. Earlier this week, the U.S. Commerce Department expanded export controls on high-performance AI chips to China. This poses challenges for NVIDIA's business in the country. Partnering with Foxconn helps position NVIDIA technology within Taiwan's vital high-tech manufacturing sector.
Through their AI factory vision, NVIDIA and Foxconn aim to accelerate AI adoption across autos, robotics, and enterprise applications. While still an emerging concept, these specialized data centers promise to fuel the next-generation of intelligent, connected systems that will reshape global industries.