San Francisco-based startup Objective, Inc. has emerged from stealth mode after raising $13 million in venture capital funding to expand its AI-powered search platform.
Led by former Apple and Google machine learning experts, Objective aims to provide website developers with advanced natural language search capabilities through its Objective Search API. The funding round was led by Matrix Partners, with participation from Two Sigma Ventures.
According to CEO Pablo Mendes, "Objective Search is a realization of what today's top tech magnates are aiming for – making sophisticated search capabilities universally accessible across the web." Given the current dynamics where users expect search functionalities to resonate with them akin to AI systems like ChatGPT, Objective Search comes as a timely solution.
Legacy search systems rely heavily on keywords and struggle with semantic understanding. In contrast, Objective Search uses deep learning models to enable more natural queries and connect user intent with relevant results. This allows websites and apps to deliver search experiences comparable to large tech companies with just a few lines of code.
Early customers validating Objective Search include technology media company The Information and designer social platform Dribbble. Both report significantly improved search relevancy after implementing the API.
For The Information, Objective Search better matches reader queries to its library of in-depth tech stories. The publication sees AI search as key to driving subscriber engagement. Sam Lessin of The Information emphasized the reliability of Objective Search, citing its ease compared to alternatives.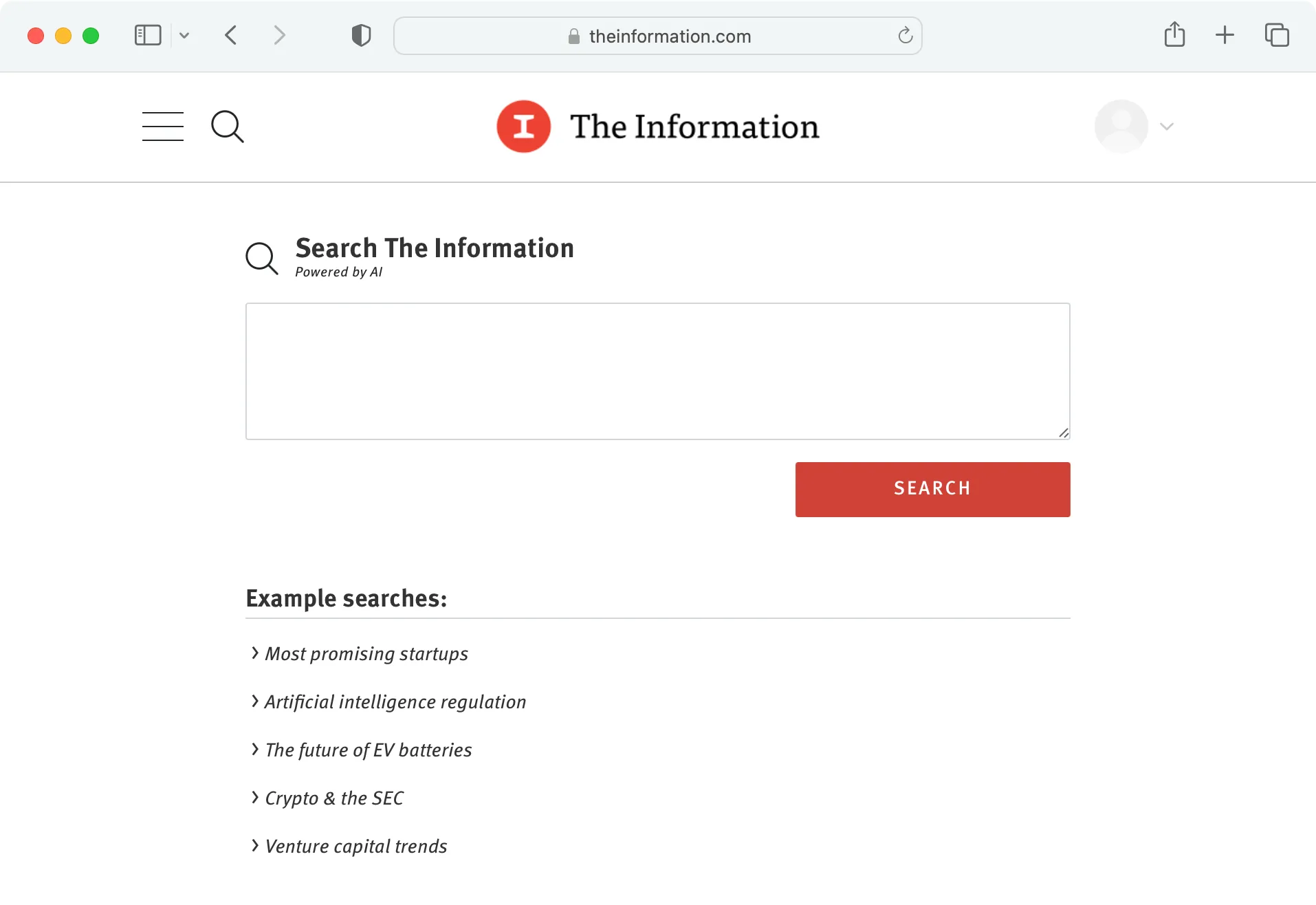 Manually tagging and organizing large volumes of user-generated content is extremely difficult for online platforms. Dribbble encountered this issue as a social network for graphic designers with inconsistent metadata. Objective Search proved far superior at making sense of variable tags and unsorted visual assets. CEO Zack Onisko remarked on the palpable difference, forecasting a considerable boost to their data science trajectory due to this partnership.
Objective touts additional benefits like multimodal searching across text, images, and videos. It also handles time-consuming data prep work like content tagging automatically using AI. This helps customers launch advanced search faster without extensive manual effort.
The company aims to make its technology accessible to organizations of all sizes. Small teams can benefit from capabilities historically limited to tech giants with large data science teams.
Objective's founders believe they are pioneering a new era in search since Google's original breakthrough over 20 years ago. The $13 million in new funding will support bringing Objective Search to more websites, apps and developers. It positions the startup to capitalize on the rapidly evolving landscape for AI search.
With conversational interfaces gaining popularity and legacy search approaching its limits, Objective's timing and approach appear well-aligned to market demand. Its early customer traction lends credibility. It will be interesting to see if Objective Search can scale across the diverse search needs of the broader web.