In an escalation of OpenAI's leadership crisis, over 737 out of its 770 employees have signed a letter demanding the board resign after ousting CEO Sam Altman and removing President Greg Brockman.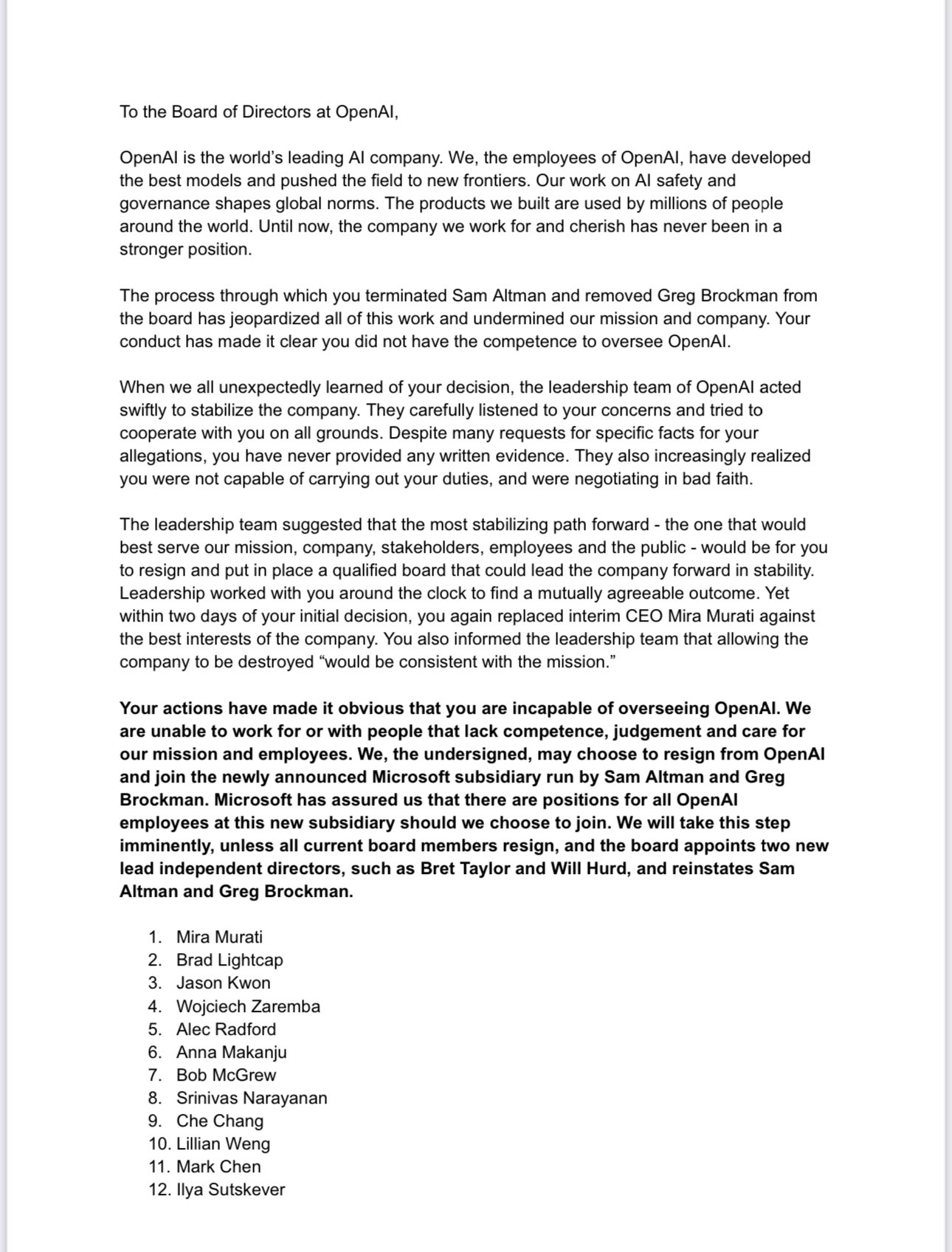 The letter condemned the board's recent decisions as jeopardizing OpenAI's mission and success. It demands the resignation of all current directors and the reinstatement of Altman and Brockman.
This employee revolt follows a tumultuous weekend where negotiations to reinstate Altman failed, prompting his hire along with Brockman by Microsoft.
On Sunday night, OpenAI co-founder Ilya Sutskever told staff that Altman definitively would not resume the CEO role. But he has now publicly apologized amid the intensifying backlash and also signed the letter to the board.
Employees accused the board of acting in bad faith without providing evidence to justify the leadership shakeup. The letter argued OpenAI's executives tried cooperating before realizing the directors were incapable of their duties.
It suggested qualified independent directors like Bret Taylor and Will Hurd replace the board, and that Altman and Brockman be reinstated. Otherwise, workers will depart for Microsoft's new AI subsidiary under the ousted leaders.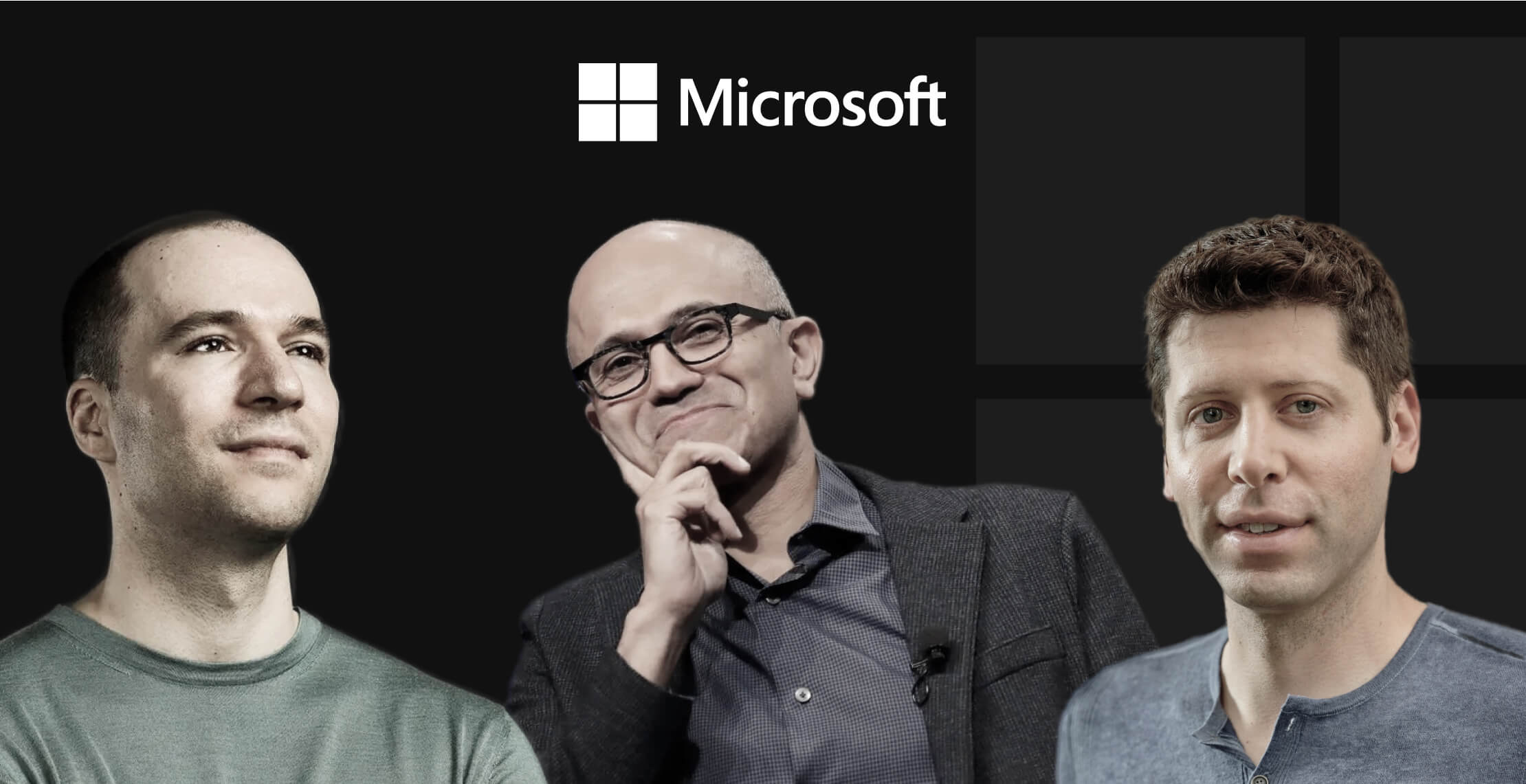 Microsoft promised positions to all OpenAI staff there, per the letter. This gives employees leverage as over 500 signal readiness to resign absent board concessions.
The ultimatum underscores staff outrage and distrust toward directors viewed as undermining OpenAI's mission for opaque, unjustified reasons. The staunch support for Altman also speaks to the goodwill and faith he has engendered as a leader within OpenAI's team.
With talent retention already challenged by Microsoft and competitor recruitment, the board faces immense pressure to resign or risk further talent hemorrhaging.
The employee demands represent an unprecedented rebuke of the decision-making, transparency and capabilities of OpenAI's directors amid this deteriorating crisis.
Update 11:45AM: More than 650 employees have now signed the letter to the board
Update 2:11PM: More than 700 employees have now signed the letter to the board
Update 6:58PM: More than 737 employees have now signed the letter to the board