SK Telecom, South Korea's largest wireless carrier, announced two major partnerships today to strengthen its efforts in artificial intelligence and autonomous vehicles.
The deals come as SK Telecom aims to evolve into a global AI leader, as detailed in its 'AI Pyramid Strategy' unveiled in August. The strategy centers on honing SK Telecom's own AI capabilities while collaborating with partners worldwide. Under the plan, SK Telecom expects to triple its proportion of AI-related investments over the next five years.
First, SK Telecom has signed a letter of intent with Deutsche Telekom to jointly develop a telecommunications-specific large language model (LLM) tailored for phone companies. This collaboration has its roots in the Global Telco AI Alliance discussions, initiated by major players including SKT, Deutsche Telekom, E&, and Singtel. The alliance aims to co-create a multilingual LLM, accommodating languages such as German, English, Korean, and more.
The multilingual LLM will have a deeper understanding of telecom services and customer needs compared to general LLMs. The goal is to help telecoms globally roll out AI innovations like virtual agents more quickly and cost-effectively.
SK Telecom recently invested $100 million in leading AI firm Anthropic and forged a partnership to create customized LLMs. Combining Anthropic's state-of-the-art model Claude with SK Telecom's industry expertise aims to boost performance for telco use cases. SK Telecom and Deutsche Telekom now plan to work with Anthropic and Meta to launch the telecom LLM in early 2024.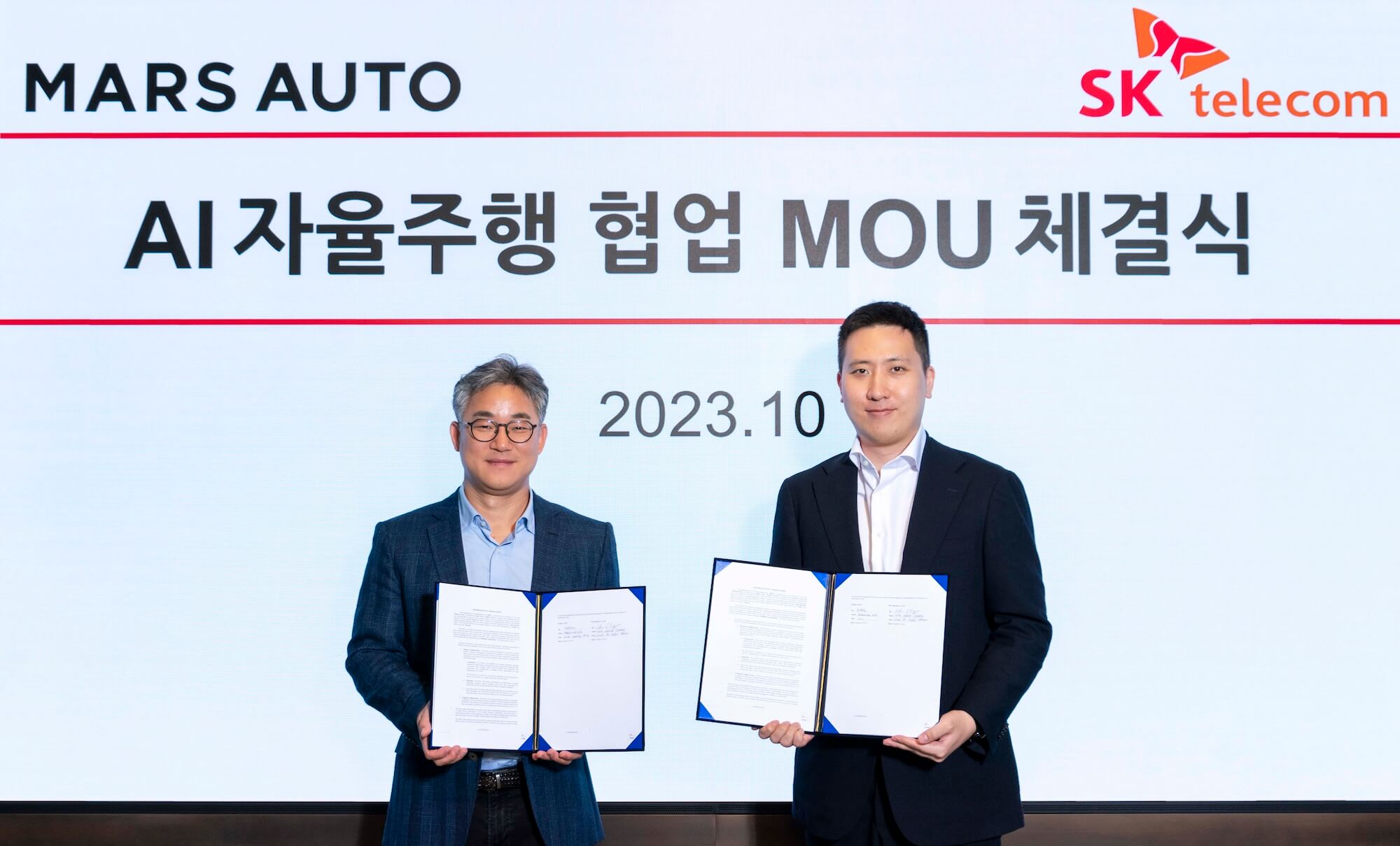 Additionally, SK Telecom partnered with Korean self-driving truck startup Mars Auto to advance autonomous semi trucks. The companies will collaborate on collecting driving data and developing AI-powered autonomous driving for middle mile logistics. Mars Auto successfully road-tested driverless trucks in Korea in 2019 before recently entering freight transport.
By forging partnerships to enhance its AI competitiveness, SK Telecom underscores its commitment to lead in AI while proactively adapting its business to maintain dominance in a changing industry. The deals demonstrate SK Telecom's multifaceted approach to cement its position as an AI innovator that remains fit for the future as AI reshapes telecommunications globally.