A new strategic partnership announced between Snowflake and NVIDIA, will enable businesses to build custom large language models (LLMs) for advanced generative AI applications using the NVIDIA AI Enterprise software suite and their proprietary data within the Snowflake Data Cloud.
The Snowflake Data Cloud gives enterprises the ability to unify, integrate, analyze and share data within their organizations, as well as with customers, partners, suppliers and others. NVIDIA AI Enterprise includes the software to streamline the end-to-end AI pipeline, from data prep, to model training, to simulation, and deploying at scale.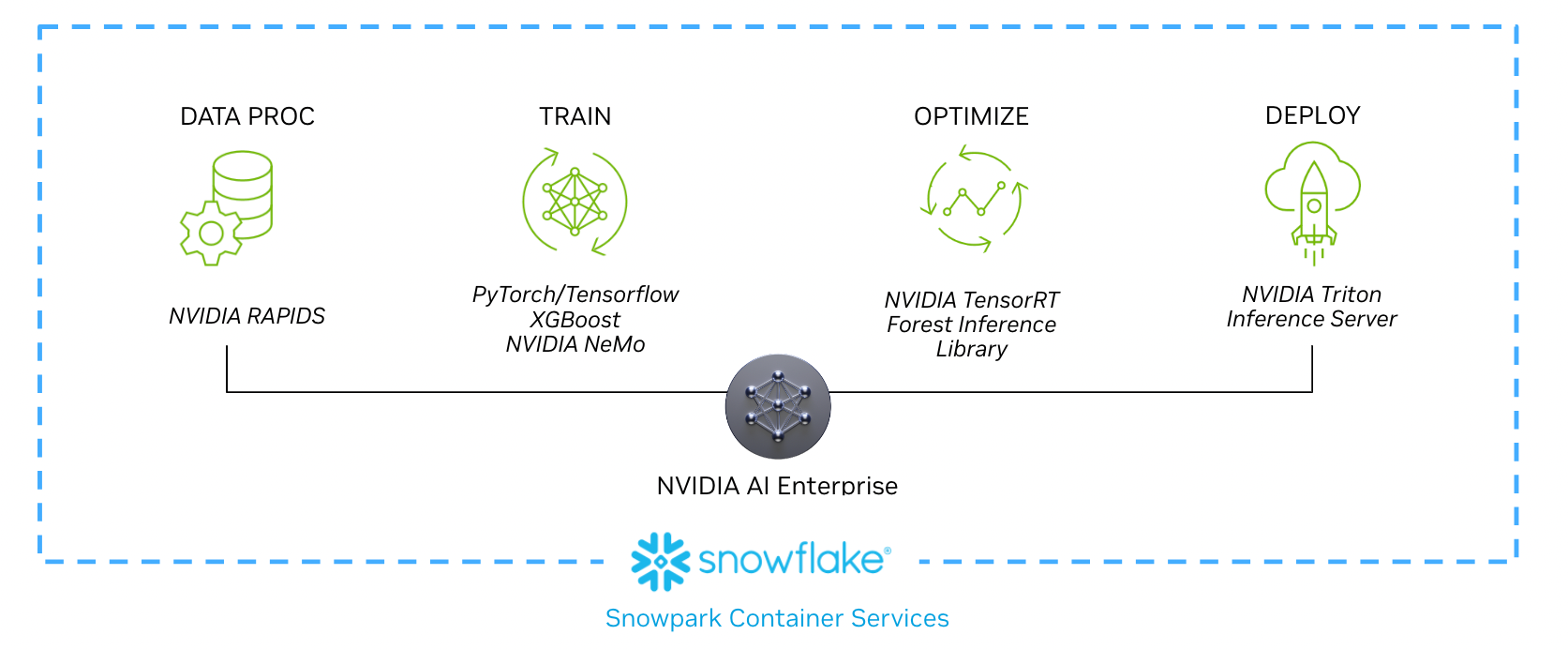 What's transformative about this integration is the facility it offers to quickly develop, deploy, and manage applications that infuse the power of generative AI into all facets of a business, irrespective of the use case. And most importantly, these applications are built within the very cloud platform where the governed data resides, significantly reducing cost and latency and bolstering data security.
"Data is essential to creating generative AI applications that understand the complex operations and unique voice of every company," said Jensen Huang, founder and CEO of NVIDIA. "Together, NVIDIA and Snowflake will create an AI factory that helps enterprises turn their own valuable data into custom generative AI models to power groundbreaking new applications — right from the cloud platform that they use to run their businesses."
It's worth noting that this partnership comes hot on the heels of similar moves in the industry that underscores the emphasis on providing businesses with the tools to harness their data more effectively. For instance, Databricks, another significant player in the field, recently announced its acquisition of MosaicML, a startup renowned for developing software tools for training and deploying large neural networks. In addition, Databricks has introduced LakehouseIQ, an advanced knowledge engine that offers natural language access to a company's unique business data.
All these developments, including the Snowflake and NVIDIA partnership, suggest a burgeoning future where data will continue to be the critical resource driving the digital economy. Businesses that can effectively tap into their proprietary data to fuel generative AI models will be well-positioned to drive innovation and maintain a competitive edge.