At its annual Zoomtopia conference, video communications leader Zoom announced the launch of Zoom Docs, a new product designed to address the unique collaboration challenges of today's hybrid work environment.
Zoom Docs is an AI-powered workspace purpose-built for creating, managing, and sharing documents, data, wikis, and projects. The tool aims to break down silos and seamlessly integrate documentation and work management into the Zoom platform users already utilize for meetings, chat, whiteboarding, and more.
"Hybrid work is hard enough, and the status quo for document creation and collaboration isn't cutting it anymore," said Smita Hashim, Zoom's Chief Product Officer. "With Zoom Docs, teams can work faster, all while minimizing silos and being seamlessly integrated into the Zoom interface that users already know and love."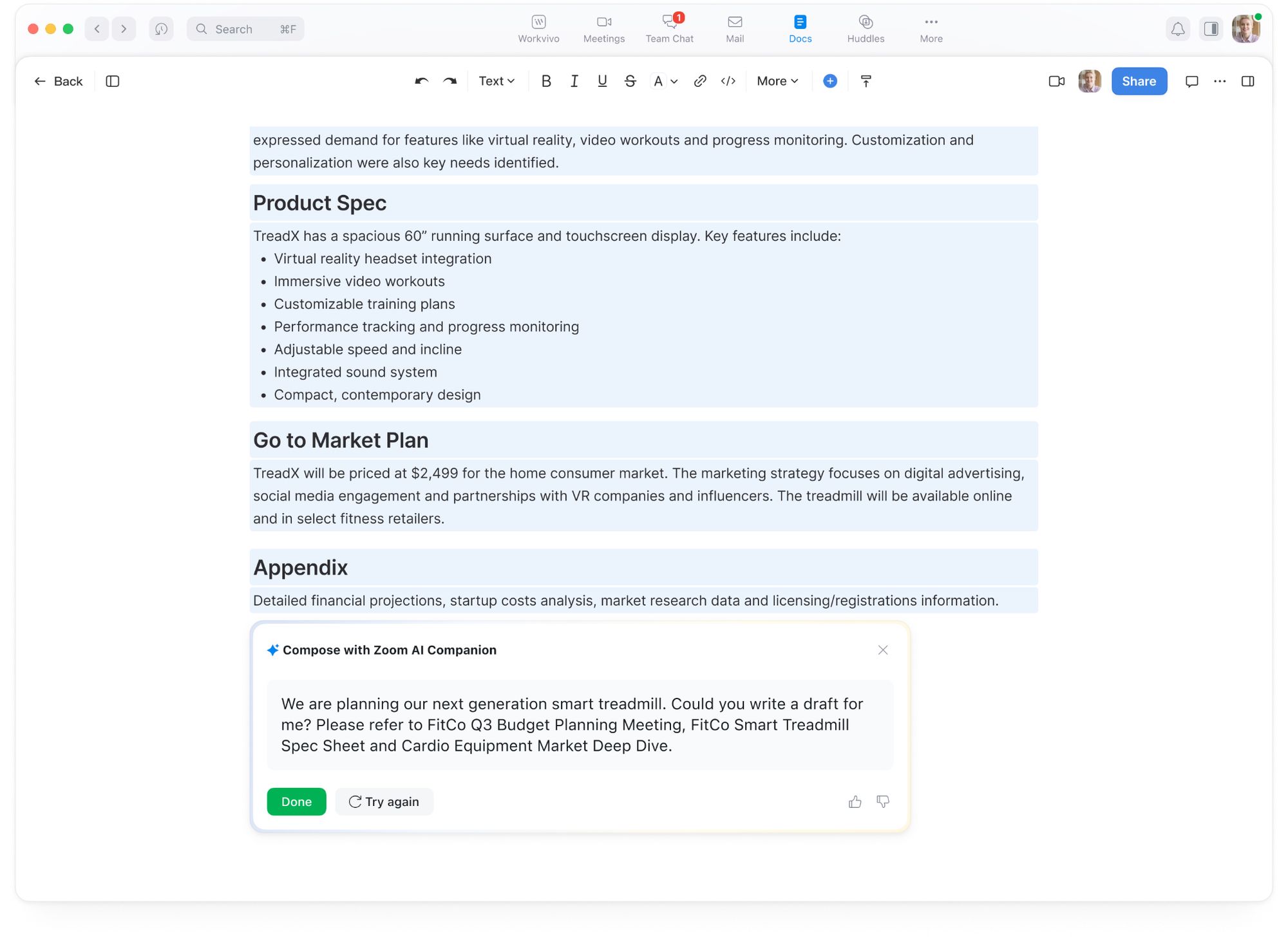 Zoom Docs sets itself apart by leveraging AI to boost productivity. The AI companion feature helps users jumpstart document creation by pulling relevant content from previous Zoom meetings and chats. It can also edit tones, summarize documents, and make suggestions. This tight integration across Zoom's suite aims to streamline collaboration and prevent repetition of information.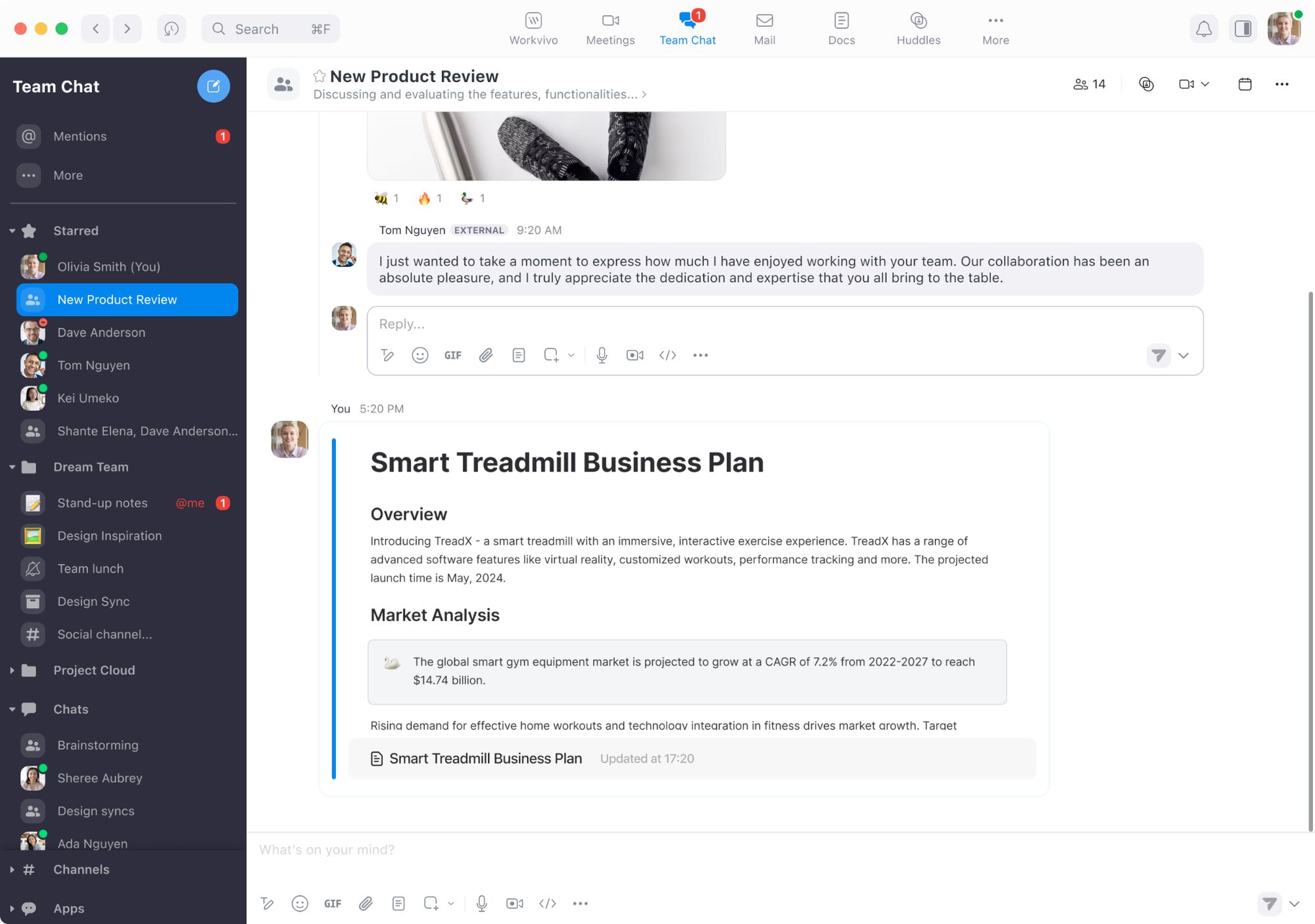 Beyond traditional docs, Zoom Docs provides tools to organize projects and data. Users can create wikis, tables, manage tasks, and customize layouts using drag-and-drop blocks. Folders allow for hierarchy and information structure. The goal is a robust workspace for both collaborative creation and transparent knowledge management.
Workflows stay seamless with the ability to access and edit Zoom Docs directly within meetings, chats, and Zoom's desktop and mobile apps. Mentions and comment threads preserve context across the workspace.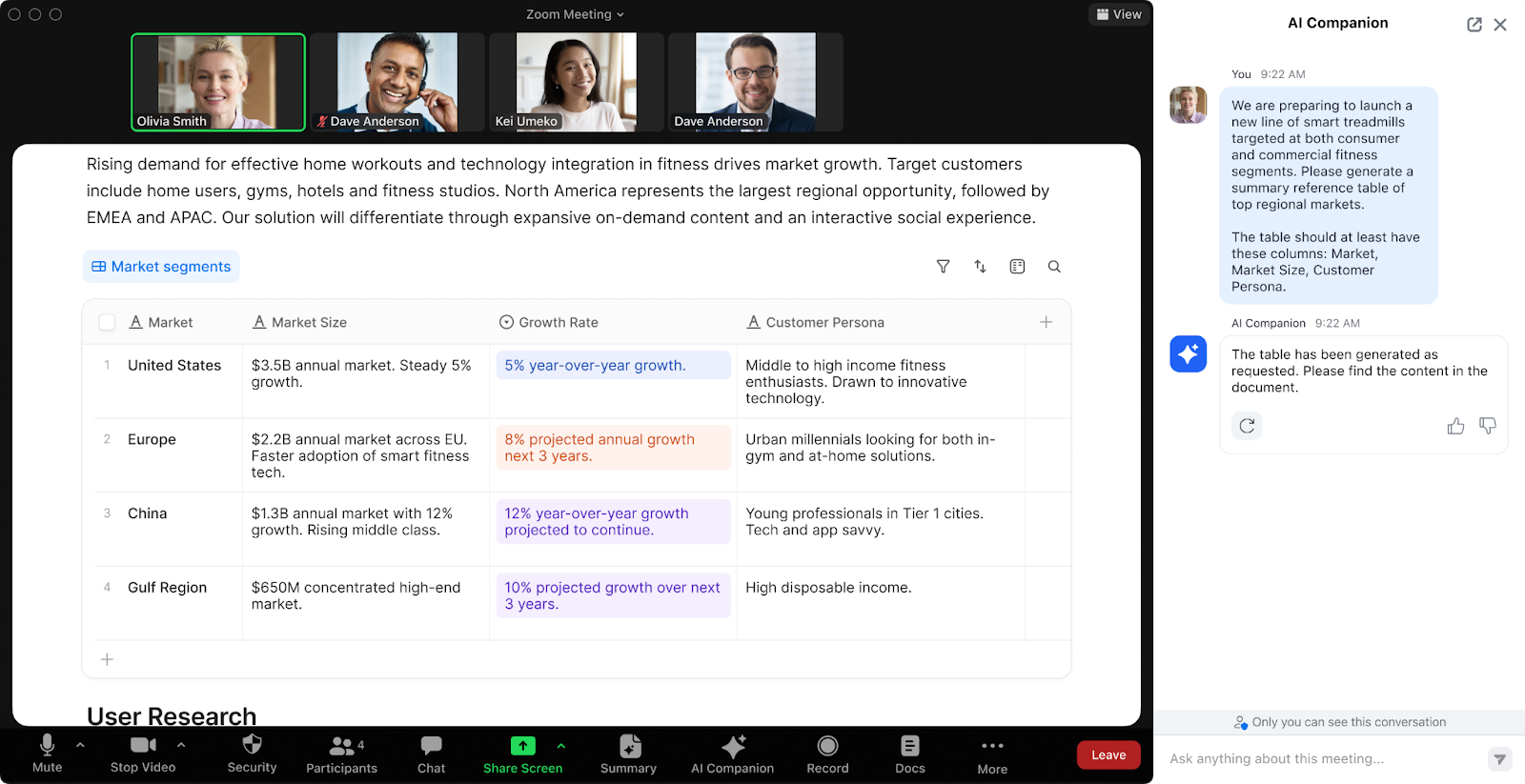 Zoom Docs represents the company's push to evolve with the changing workplace. It also reveals Zoom's ambitions to position itself directly against Microsoft and Google's more mature productivity suites.
While launching Zoom Docs, Zoom CEO Eric Yuan emphasized the company's commitment to evolving its platform and solving problems for customers. The company is betting that it can leverage its expertise in frictionless video communication to now streamline asynchronous collaboration as well.
Zoom Docs will be generally available in 2024.