Adobe has officially released Photoshop for the web, making the powerful photo editing software available to all paid subscribers directly in their browsers. The web version contains Adobe's new AI-powered features, Generative Fill and Generative Expand, marking the integration of Adobe Firefly generative AI into Photoshop across platforms.
First launched in beta nearly two years ago, Photoshop on the web offers core editing tools to new and experienced users alike. The streamlined interface allows quick access to commonly used features while retaining the precision and capabilities Photoshop is known for.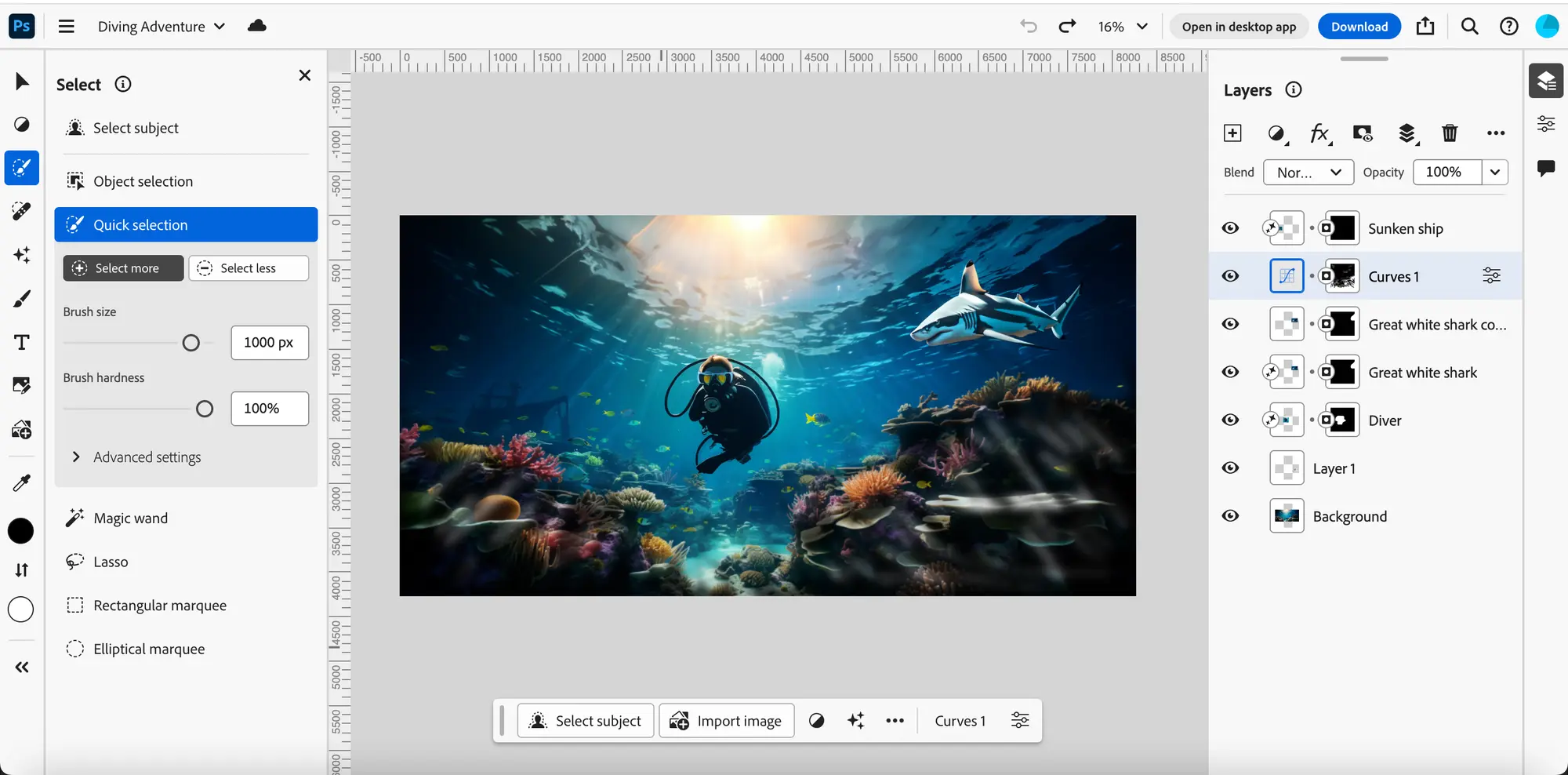 With the full launch, creatives can now start projects in the web version or pick up where they left off on any PSD file. An invitation-based link lets users collaborate with others, even those without a Photoshop subscription. This provides flexibility for users across devices and situations.
The interface has been refined based on extensive user feedback during the beta period. Tools are grouped into intuitive workflows, like portrait retouching or object selection, to guide new users. Tool names are directly labeled for less familiar users. However, experienced users can hide these labels to retrieve the classic desktop look and feel.
Most notably, the addition of the new Generative Fill and Generative Expand features brings the AI power of Adobe Firefly directly into Photoshop on the web. These allow users to easily expand, fill or remove image content non-destructively, with the AI matching perspective, lighting, and style. The AI is guided by text prompts in over 100 languages to produce shockingly realistic results directly in the browser.
Integrating Adobe's latest AI alongside Photoshop's trusted editing tools creates new creative possibilities. The control and precision Photoshop provides ensures users can refine AI-generated results to their exact vision. This combination of emerging technology with creative staples highlights Adobe's ethos of enhancing human creativity with intelligent tools.
The popular Contextual Task Bar from desktop also comes to the web, recommending relevant edits to streamline workflows. For example, the AI suggests steps to replace backgrounds or adjust lighting, reducing clicks and accelerating common tasks.
While not every desktop feature has come to the web yet, Adobe plans to keep adding fan favorites like the patch, pen, and lasso tools.
The full launch of Photoshop on the web opens the software to more casual users than ever before thanks to its accessibility and intelligent tools. But it also grants professionals more flexibility through multi-device editing and collaboration. This release keeps Photoshop on the cutting edge, empowering creatives across skill levels to turn vision into reality from anywhere.