Adobe today announced the general availability of the new Adobe Express content creation app, now with generative AI capabilities enabled through the new Adobe Firefly beta integration.
Users can generate custom images and text effects simply by providing text prompts in over 100 languages. The AI-powered tool aims to boost productivity and creativity by automatically producing high-quality graphics and designs.
"With groundbreaking innovations and generative AI at the core of Express, we're empowering an ever-expanding user base with an AI-first, all-in-one tool that makes content creation fast, easy and fun," said Adobe's Govind Balakrishnan.
The refreshed Adobe Express combines the functionality of Adobe's popular creative apps like Photoshop, Illustrator and Premiere Pro into one streamlined editor. Users can easily edit images, create graphics and logos, design page layouts, edit PDFs and produce social media videos all within the app.
The company is positioning Adobe Express as an accessible creation tool for users of all skill levels, similar to Canva and Microsoft Designer. But it also offers robust capabilities to meet the needs of creative professionals through deep integration with Creative Cloud apps.
For enterprises, Adobe Express aims to scale on-brand content production by providing an intuitive design app to non-design employees. Brand managers at companies like Prudential and Carl Zeiss have praised the app for its ability to democratize quality content creation across their organizations.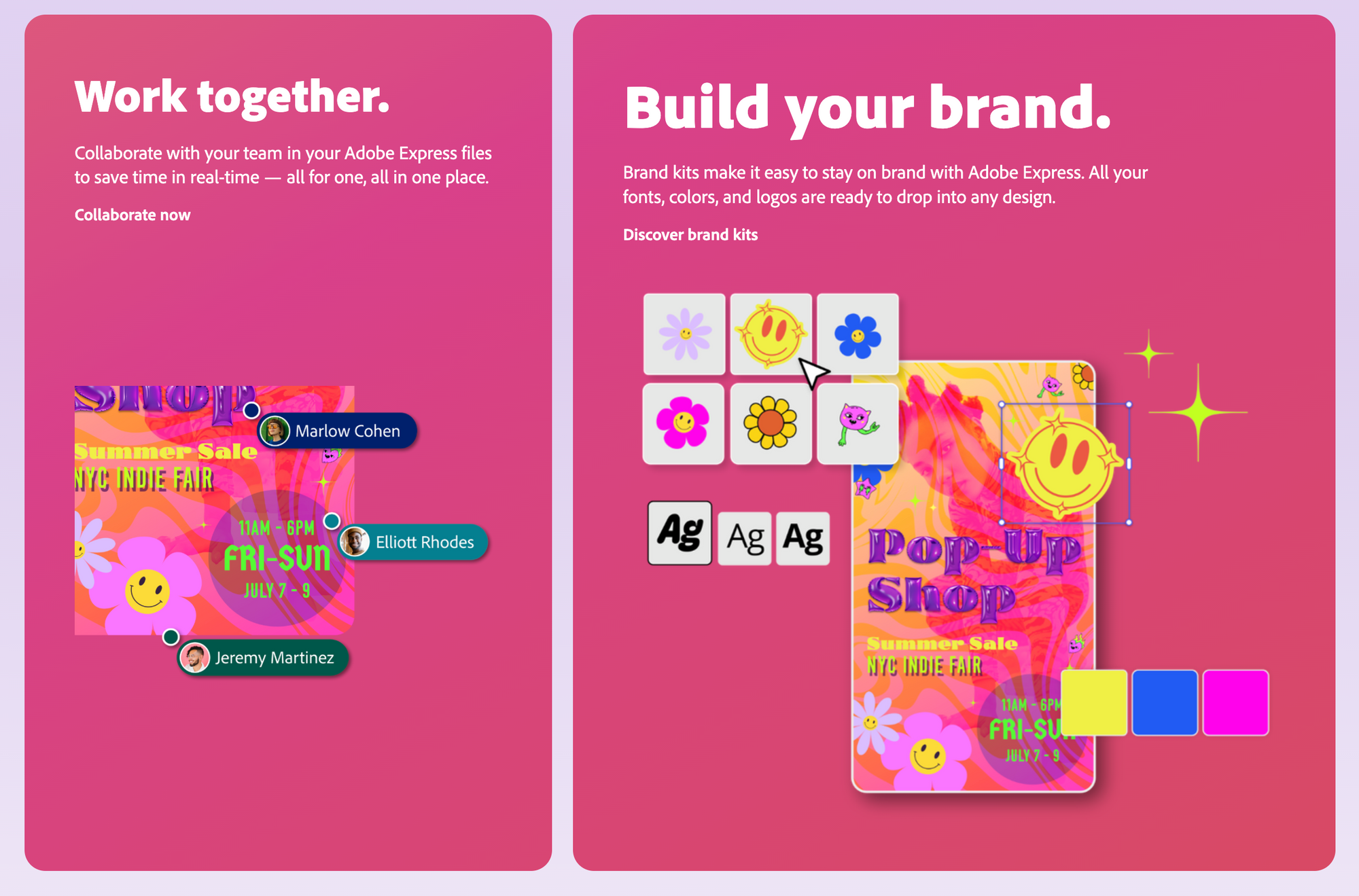 However, Adobe isn't the only player looking to capitalize on generative AI for content creation. Canva and Microsoft have already integrated similar capabilities into their graphic design tools. Canva's Magic Design, enables users to instantly generate AI-powered presentation templates and graphics simply by providing text prompts. Meanwhile, Microsoft Designer leverages AI to help users kickstart designs, generate images from text descriptions, and streamline content creation workflows.
The rapid adoption of generative AI by mainstream design apps highlights the technology's potential to transform creative workflows. By automating repetitive design tasks and providing inspiration on-demand, tools like Adobe Express, Magic Design, and Microsoft Designer aim to make high-quality visual content creation accessible to all.
Adobe Express comes bundled with Creative Cloud subscriptions. It's also available as a free standalone app, with premium features unlocked for paying subscribers.