Amazon has unveiled a new AI system designed to thoroughly inspect delivery vans in seconds, aiming to boost safety and maintenance for its massive delivery fleet.
The e-commerce giant is rolling out Automated Vehicle Inspection (AVI) technology, developed with Israeli startup UVeye, across its delivery stations in the U.S., Canada, Germany and the U.K.
AVI uses advanced machine vision and deep learning to scan vans as they pass under sensors and cameras. Within a minute, fleet managers receive detailed analyses pinpointing any issues or damage spotted on tires, lights, body panels and the undercarriage.
The automated inspections help Amazon's delivery partners identify and address defects early, preventing more serious breakdowns or accidents. They also provide fleet analytics to optimize maintenance and replacement.
Previously, daily van inspections relied solely on human checks, which are far less comprehensive, objective and efficient. Now, AVI's AI-powered "digital microscope" can find small problems difficult for the naked eye to spot consistently, like tiny tire cuts or headlight damage.
According to Amazon's Tom Chempananical, global fleet director at Amazon Logistics, early trials found 35% of defects were tire-related. This allows managers to replace problem tires before they lead to dangerous blowouts on the road.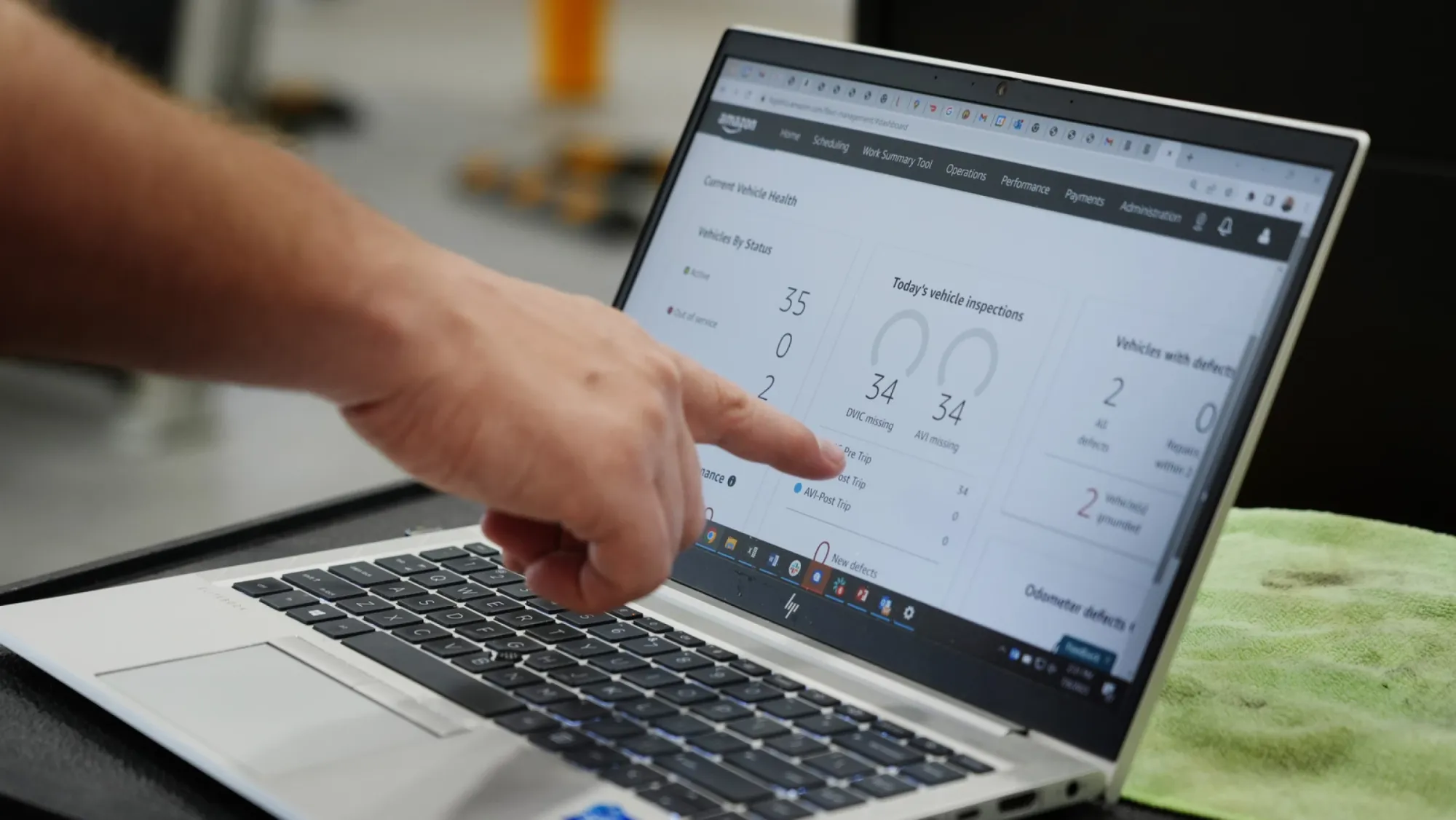 The automated inspection data is processed by Amazon Web Services and integrated into the Amazon Fleet Portal. With issues detected, classified by severity and documented through photos, fleet managers can streamline maintenance.
As Chempananical stated, "The potential for AVI applications is huge. It could influence our routing and geolocation technology when we notice repeated vehicle damage happening in the same location."
The partnership with UVeye also highlights Amazon's drive to continue innovating logistics operations through AI and automation. The scale of its delivery network, with over 100,000 vans making 20 million daily deliveries globally, underscores the value proposition of AVI.
As UVeye CEO Amir Hever summarized, "Recognizing the unique demands of Amazon's vast fleet, we worked directly with them to train AI models and algorithms to meet their rigorous Roadworthy standards for safety."
While currently focusing on exterior van inspections, AVI may eventually expand to scan vehicle interiors and components. The automated efficiency and insights provided by AI could become the new normal for modern delivery fleets worldwide.