Amazon today debuted new AI capabilities for third-party sellers on its marketplace to simplify and enhance product listings. Using the latest advances in generative AI, the new features aim to revolutionize how sellers create product titles, descriptions, and other catalog content.
Announced at the Accelerate 2023 seller conference, the new tools leverage large language models to automatically generate comprehensive product descriptions with minimal seller input. Sellers need only provide a brief product summary, and Amazon's algorithms will produce optimized titles, bullet points, and descriptive listings ready for review.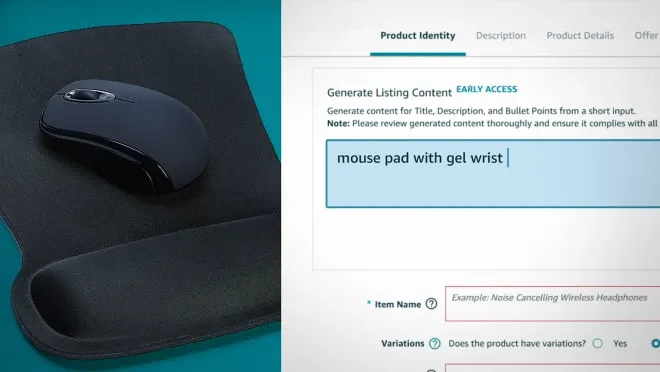 According to Amazon, early adopters have been directly publishing the AI-generated content after minor refinements. The technology infers logical details about products, eliminating the need for sellers to manually input exhaustive specs and information. For example, the AI can deduce a table's shape from its diameter specifics.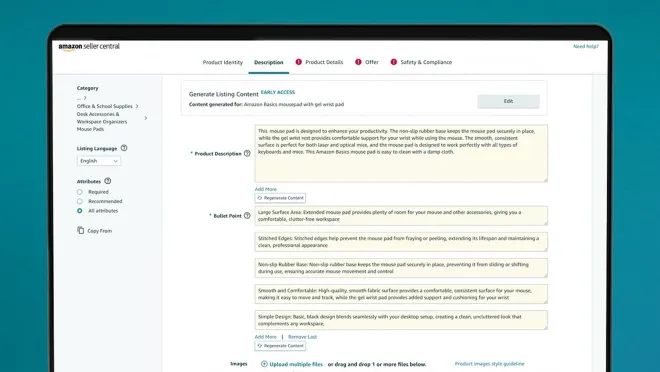 Vice President Robert Tekiela stated that these capabilities allow Amazon to "enrich product knowledge at an unprecedented scale." The goal is to present customers with more consistent, complete e-commerce content to enhance the shopping experience.
For sellers, this streamlines launching new products and enriches existing product pages. For shoppers, it provides comprehensive information to make confident purchase decisions.
The new tools allow sellers to optionally refine generated content before making it public. Early feedback from sellers testing the feature suggests that most are satisfied with the AI-generated content and are using it directly.
Last month, the company began testing AI-generated summaries of customer reviews. The technology analyzes patterns in reviews to highlight commonly mentioned attributes and sentiments in a condensed paragraph.