Amazon has unveiled its latest effort to improve the customer review experience: AI-generated highlights that summarize key aspects from existing reviews.
The new feature, currently being tested with a subset of mobile users, provides a short paragraph highlighting common themes and sentiments from written reviews. It aims to help shoppers quickly gauge overall feedback on a product before diving into full reviews.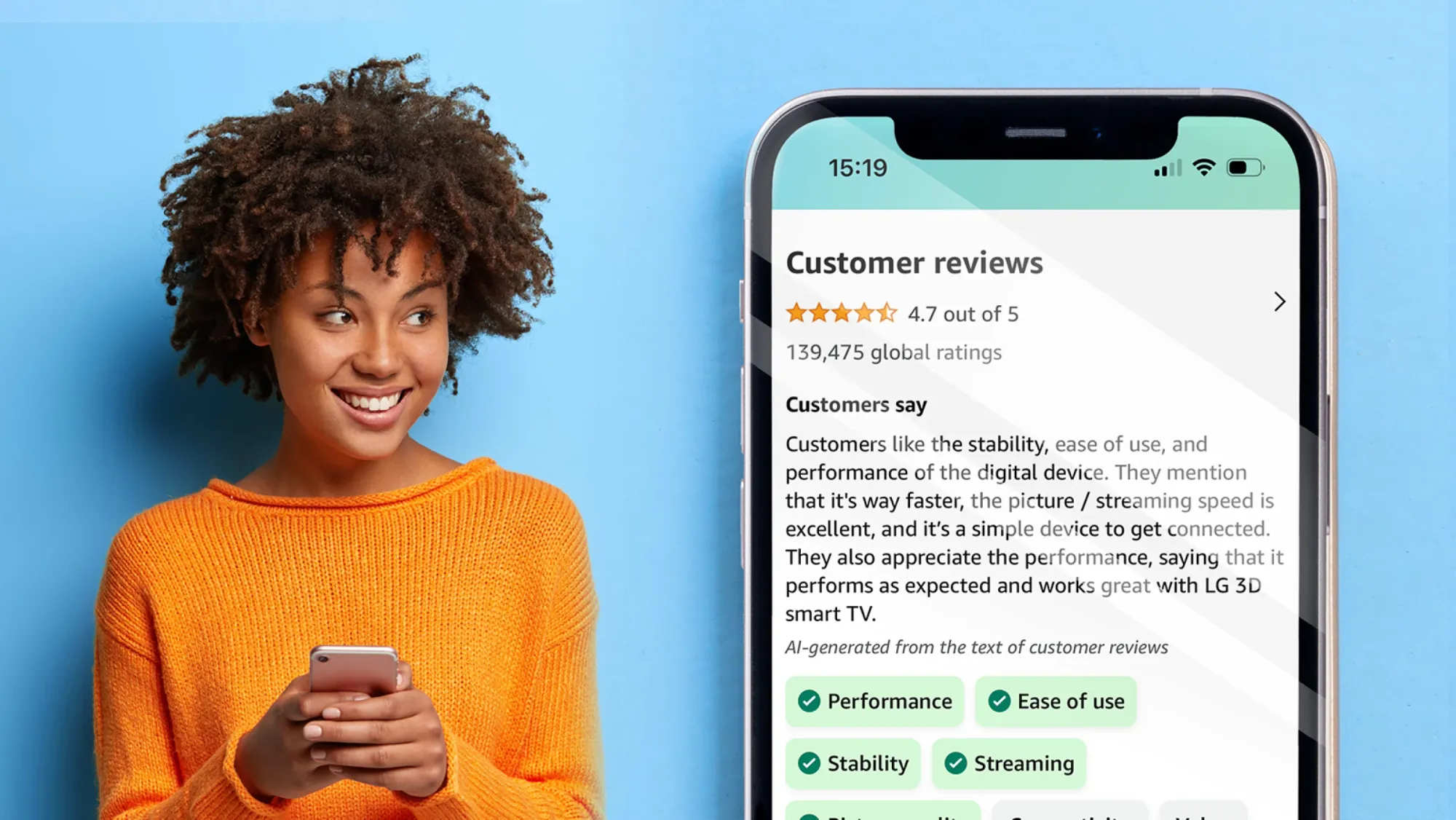 Understanding the Amazon community's reliance on reviews, Amazon emphasizes the value of genuine customer feedback. In 2021 alone, 125 million customers contributed a staggering 1.5 billion reviews, translating to an average of 45 reviews every second. With such a voluminous database, a crucial challenge arises: how can potential buyers quickly decipher the essence of a product's feedback without combing through numerous reviews?
The company thinks generative AI can help. According to Amazon, the highlights will showcase product attributes frequently mentioned by reviewers, like ease of use or durability. Users can tap specific attributes to surface related reviews. The company says its AI models analyze patterns across reviews while ensuring the integrity and authenticity valued by its community.
Reviews have been core to Amazon since launch in 1995. Over the years, the company has added innovations like photos, videos, and one-tap ratings. It has also tweaked its systems to broaden reviewer diversity and enable cross-border feedback.
Amazon says it is constantly improving both its human and AI moderation to maintain review quality. This includes using machine learning to detect risks of fake reviews and employing experts to analyze suspicious activity. The new AI-generated summaries will only utilize trusted reviews sourced from verified purchases. This ensures that the encapsulated sentiments remain authentic and reliable.
While adding convenience, Amazon stresses its commitment to authentic reviews, whether positive or negative. The new highlights feature builds on the their goal of helping customers make informed decisions easily. The company plans to gather feedback on the AI-powered addition before potentially expanding it further.