In an ambitious move to bolster its autonomous capabilities, tech startup Anduril Industries has acquired Blue Force Technologies, the innovative minds behind the next-gen drone fighter, Fury. This acquisition not only showcases Anduril's growth strategy but also reflects the evolving dynamics of the U.S. defense industry.
Anduril Industries, a name becoming synonymous with cutting-edge technology and challenging traditional defense powerhouses, has marked its growing influence with the acquisition of Blue Force Technologies. This North Carolina-based firm specializes in the development of autonomous aircraft, with their flagship creation being Fury, an unmanned combat aerial vehicle (UCAV) that promises the prowess of a crewed fighter jet but without the hefty price tag.
The stealthy drone is still in early development stages, having recently completed initial ground engine tests and flight software trials. Anduril now plans to invest heavily in maturing and manufacturing the platform.
According to Palmer Luckey, Anduril's co-founder, Fury is "capable of pulling 9Gs at Mach 0.95," achieving this at a fraction of the cost compared to its contemporaries. The drone's innovative design allows for a multitude of mission configurations, making it versatile and adaptable.
Experts see major potential in Fury supporting manned-unmanned teaming missions given its AI-enabled autonomy and air-to-air combat capabilities. Anduril's existing drone portfolio also covers intelligence, surveillance and reconnaissance (ISR) and counter-drone solutions like the Anvil interceptor.
Integrating Blue Force's high-end drones allows Anduril to be a full-service provider of autonomous air power, matching competitors like Boeing, Northrop Grumman and Lockheed Martin. It aligns with the company's push into larger and more complex defense systems involving groups of collaborating robots.
For Anduril, a company that began its journey in software, this move into top-tier defense contracting has been nothing short of meteoric. Earlier this year, Anduril unveiled its Lattice software to network and coordinate autonomous vehicles, aircraft, vessels and sensors for joint missions under human oversight.
Lattice aims to transform legacy platforms into dynamic, AI-driven teams. The modular design means it can run on nearly any existing military system. Lattice epitomizes Anduril's vision of the future: smart software steering relatively affordable hardware, as opposed to traditionally extravagant military platforms.
Since its founding in 2017, Anduril has raised over $1.6 billion in funding, grows revenue by over 300% annually, and currently has over 40 DoD contracts. Critics argue Luckey's ambition of going from tech startup to top-tier defense prime is unrealistic. Yet Anduril's series of acquisitions, rapid prototyping and willingness to invest its own funds in R&D point to a serious bid to shake up traditional players.
The Pentagon also wants change. Recent conflicts, such as the war in Ukraine, have proven the effectiveness of drones. And with competitors adopting new technologies quickly, officials are prioritizing agile development of attritable systems, including autonomous drones, to maintain advantage.
The U.S. defense sector is also witnessing other notable entrants in the drone space. Kratos' X-58A Valkyrie and Boeing's MQ-28 Ghost Bat are two examples of drones aiming to offer the capabilities of crewed aircraft but at significantly reduced costs. As these autonomous technologies become central to military strategy, the emphasis will shift from mere hardware to advanced AI that can swiftly and smartly adapt to ever-changing combat situations.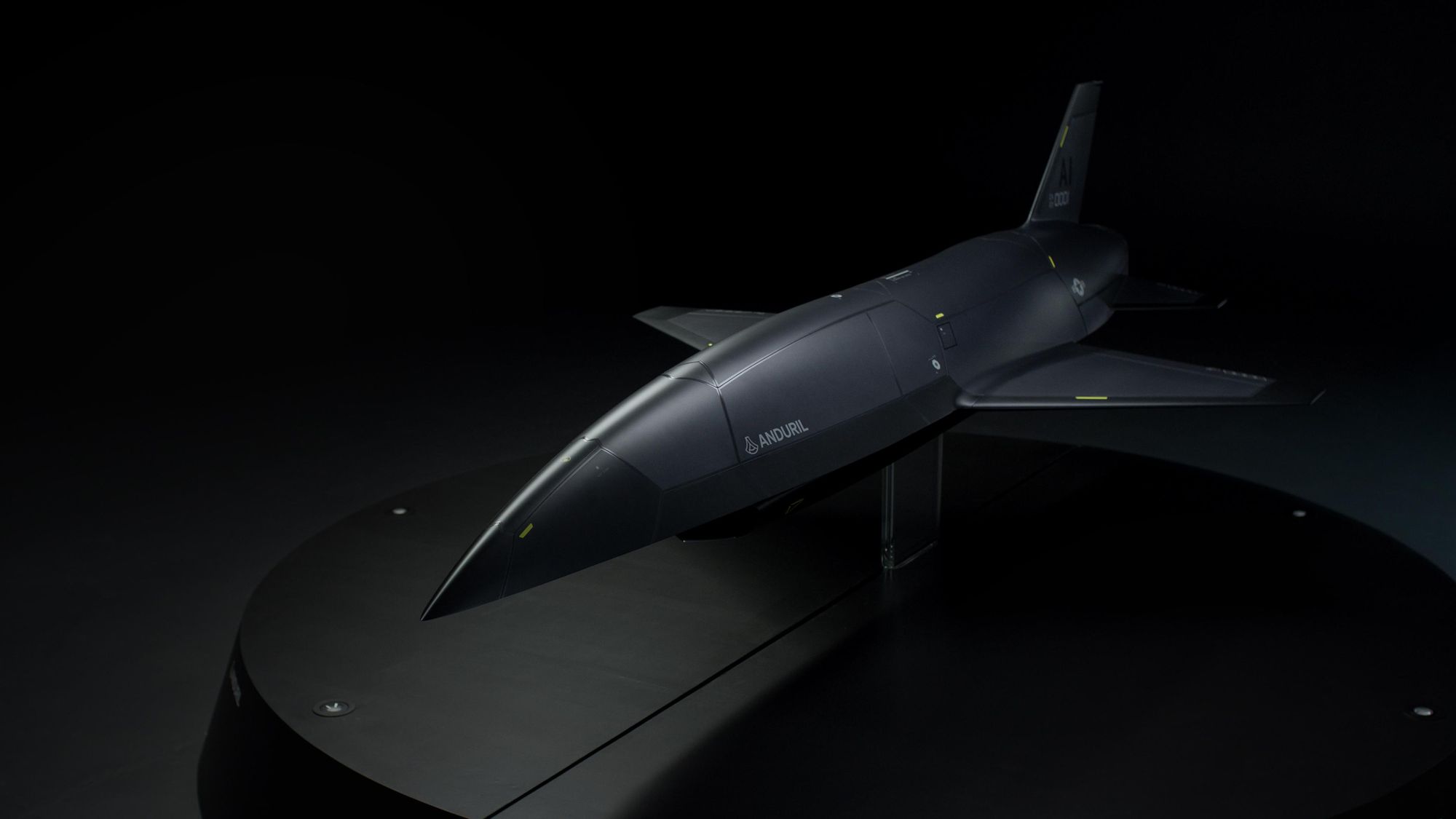 The Anduril-Blue Force deal exemplifies the industry's accelerating push to field increasingly advanced and autonomous systems. As Anduril notes, "To project force, deter aggression, and regain affordable mass, the DoD will need to rely on large quantities of smaller, lower-cost, more autonomous systems."
As the technology advances, calls for enhanced oversight and ethics of military AI will also intensify. Groups like the Defense Innovation Board have issued guidelines for ethical use of AI, but implementation remains a complex challenge. There are valid concerns around accountability and safety risks if life-and-death decisions are delegated to AI systems.
For now, Anduril's momentum reveals a vision of a future battlefield where swarms of smart drones fight alongside – or even replace – manned platforms. While proponents see clear strategic and tactical advantages, critics argue it could lead to over-automation of lethal force. Ongoing debate is required to ensure these emerging capabilities align with humanitarian laws and norms.
As Anduril and others push the boundaries of autonomous weapons, maintaining human control and judgement will be crucial. While AI-enabled systems may one day out-perform human pilots, the ethical implications of machines making independent kill decisions with no room for discretion needs careful evaluation. Oversight and accountability is critical as militaries enhance projection of force through ever-advancing technology.