Cisco unveiled an ambitious new AI strategy for its Webex platform at its annual WebexOne conference, introducing new capabilities that aim to revolutionize communication and collaboration through real-time media models and intelligent assistants.
"We have reimagined and reinvented our portfolio to be AI-enabled, making Webex smarter, more efficient, and easier to use in every way," said Javed Khan, SVP/GM of Cisco Collaboration.
The announcements come as competitors like Zoom and Microsoft have already deployed their own AI across products. Zoom recently launched its Zoom AI Companion assistant, though not without controversy around use of customer data. Microsoft offers AI-powered transcription, captions, and Intelligent Recap for Teams meetings.
The star product of Cisco's strategy is their new Webex AI Assistant. Key capabilities include generating meeting summaries with chapters, highlights and personalized action items; providing space summaries in Webex App for productivity; suggesting tone changes for Webex Messages; and enabling voice queue support and call summaries for Webex Calling.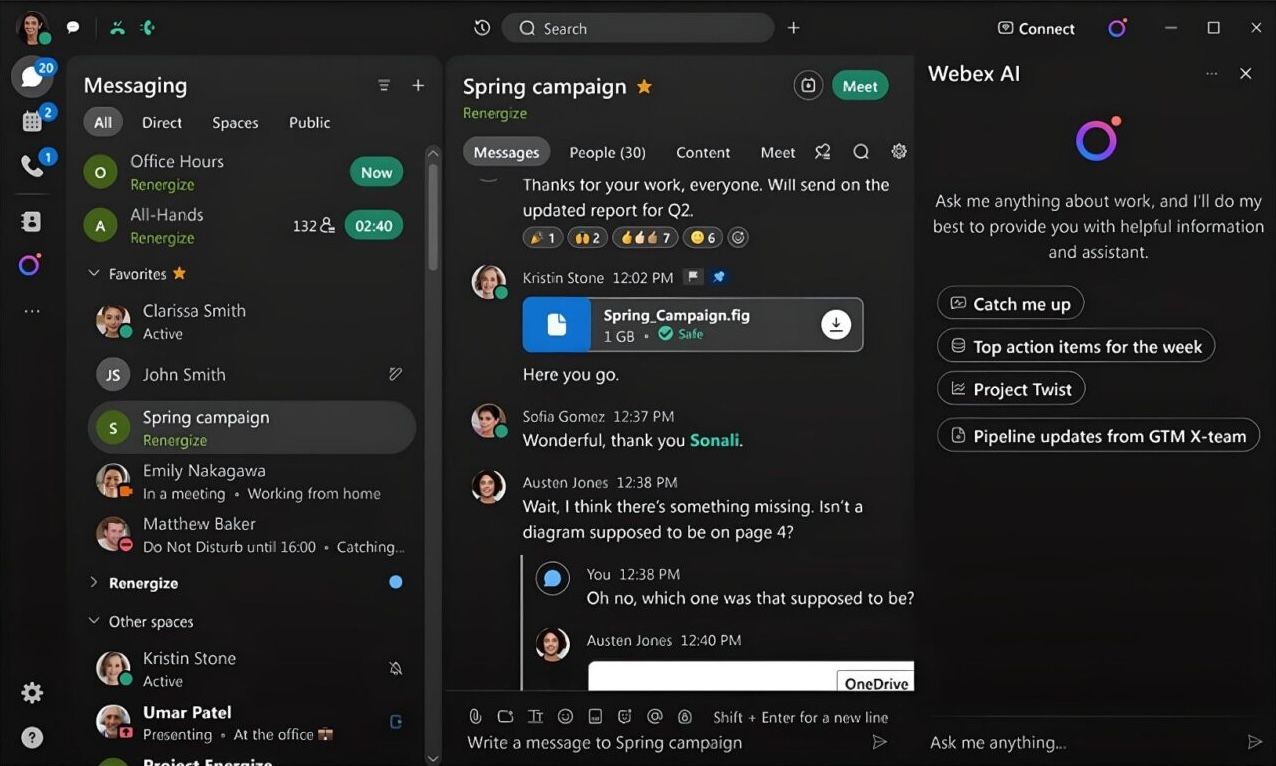 Cisco emphasized the assistant's ability to fuse intelligence from audio, video and text to deliver richer insights. The company says the AI assistant will be pervasively integrated across its Webex Suite, Calling, Devices, Customer Experience and Control Hub solutions. If executed well, the assistant could be a game-changer in enhancing productivity and experience across hybrid work scenarios.
A key enabling technology is Cisco's new Real-Time Media Models. These AI models analyze multiple audio and video streams to detect nuances like facial expressions, gestures and tone of voice.
Cisco explained this provides invaluable context around human interactions that goes beyond text-based language models. It allows the Assistant to interpret meetings and discussions at a deeper level.
Rather than deploying AI sparingly, Cisco is embedding it throughout the Webex platform. In addition to the assistant, use cases span:
Video intelligence to enhance quality and effects
Audio intelligence for transcription and enhancement
Immersive messaging with automatic highlights and summaries
Customer experience capabilities in Webex Contact Center
The goal is to weave predictive intelligence into all collaboration workflows. Cisco is leveraging its strength in devices, networking and security to enable these AI advancements.
Cisco also announced a new Webex AI Codec that leverages these models to optimize bandwidth usage and deliver crystal clear audio quality regardless of network conditions. Early demos suggest the AI Codec can provide superior audio quality at up to 16 times lower bandwidth compared to standard codecs. A similar Super Resolution technology for video is also in the works.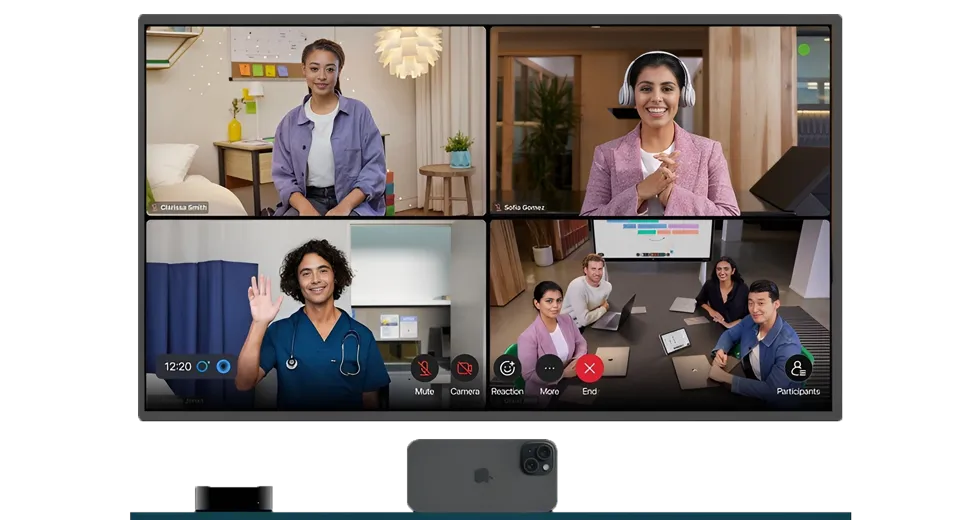 The announcements also featured an expanded integration with Apple. Webex will soon add support for Apple TV 4K and the Apple Watch. This allows users to control meetings and access messaging from their devices.
On the hardware front, Cisco unveiled the AI-powered Webex Room Kit EQX. It combines 4K video and spatial audio to enable more life-like hybrid meeting experiences.
For Webex Calling, Voice Queues and Customer Experience Basic will bring contact center functionality to non-specialized businesses. This allows easier management of high call volumes.
As hybrid work persists, Cisco is betting big on AI to differentiate Webex as the smartest collaboration platform. With Microsoft, Zoom and others competing fiercely, the virtual assistant and real-time models represent a bold step forward.
According to Khan, the Webex Assistant is "an industry first" that will be "a game changer." However, the technology will need to prove fast, frictionless and reliable at launch to live up to the hype. With AI assistants still maturing, Cisco has an opportunity to set the pace but must also meet high user expectations.
Cisco says its responsible AI framework was applied to address potential risks upfront in areas like transparency, fairness, privacy and reliability. While still early days, the scope of Cisco's AI infusion into Webex points to its transformative potential if executed successfully.
With competition already fast-moving, Cisco is betting big on AI to defend its collaboration market share. While early days, Cisco's pivot represents a bold wager on AI's role in the future of work.