Getty Images has announced a new generative AI tool called "Generative AI by Getty Images". The company says their new service allows customers to create original AI-generated images safely and legally for commercial use. This is similar to the approach used by Adobe with its Firefly family of models.
Generative AI by Getty Images is powered by NVIDIA's state-of-the-art NVIDIA AI Foundations cloud services. It has been exclusively trained on Getty Images' vast library of premium photographic and illustrated content. This ensures the tool generates high-quality, authentic visuals grounded in real images.
Importantly, Getty Images states that any visuals created through the tool will come with full commercial licensing rights and protections. Customers will receive Getty's standard royalty-free license permitting worldwide, perpetual use of AI-generated images in all media.
Uncapped indemnification against legal issues is also included. This allows customers to use AI-generated images with confidence, avoiding common concerns around intellectual property violations or unethical AI practices.
According to Getty Images CEO Craig Peters, "We've worked hard to develop a responsible tool that gives customers confidence in visuals produced by generative AI for commercial purposes."
The company stresses its commitment to properly compensating content creators whose work is included in the tool's training data. This ensures contributing photographers and illustrators receive fair payment as AI technology evolves.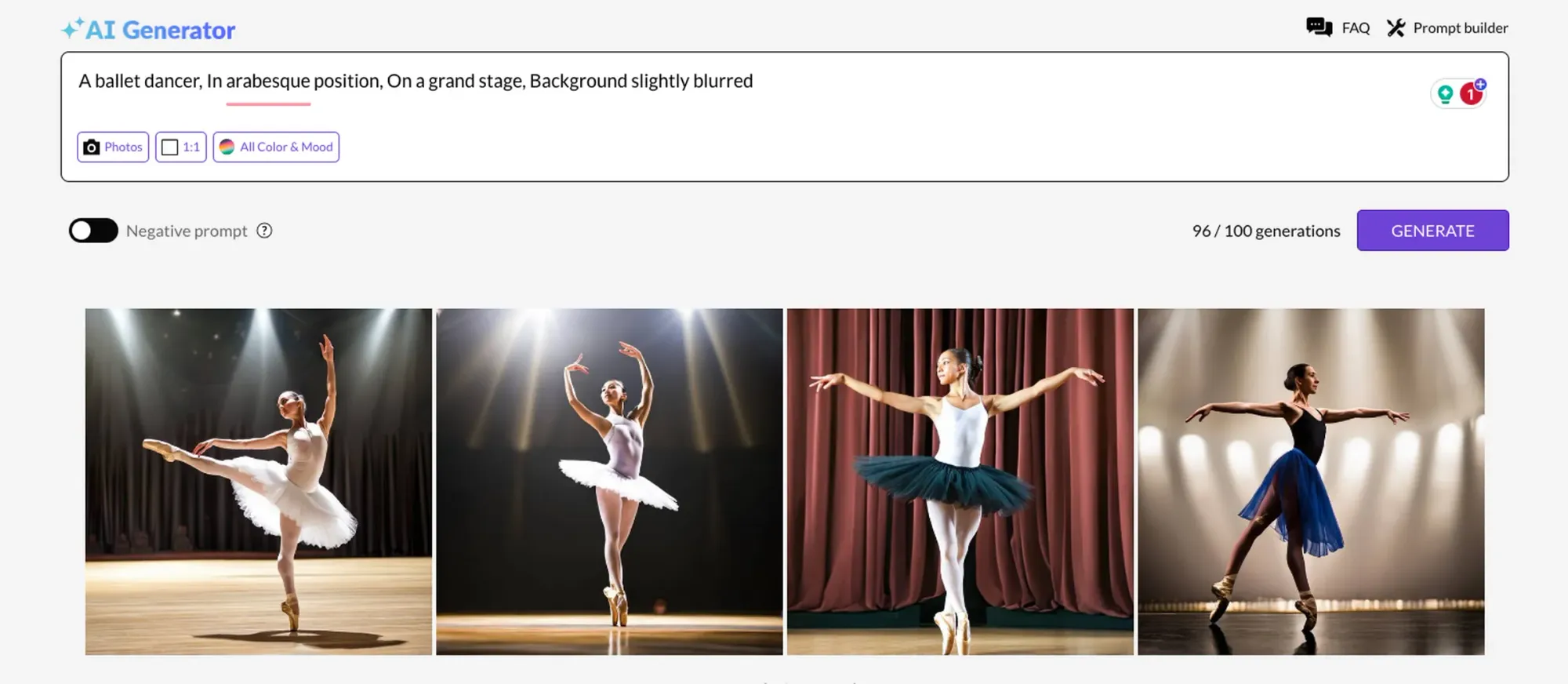 When it launches later this year, customers will be able to enable the tool directly on the Getty website to start creating custom visuals seamlessly. An API will also be available to integrate the service into existing creative workflows.
Getty also plans to allow brands to further customize the tool by training it on their own visual assets and data. This will produce AI-generated images aligned with specific brand styles and sensibilities.
As AI image generation garners both excitement and hesitation, Getty aims to provide a measured solution. The tool allows creative professionals to experiment with AI's possibilities while maintaining commercial protections, ethical standards, and respect for intellectual property. It is not intended to replace Getty's core libraries of human-created imagery.
Rather, Generative AI by Getty Images supplements those authentic visuals with an AI toolkit for safely ideating and iterating on design concepts. Together, they offer a spectrum of options to meet diverse creative needs.
With Getty Images leveraging its industry leadership to spearhead responsible AI practices, the launch of this new generative tool aims to give the creative community confidence in using AI ethically and legally. As generative AI continues rapidly evolving, Getty is working to ensure it develops in a way that protects creators, respects IP rights, and expands creative possibilities.
Getty Images and NVIDIA originally announced a partnership on generative AI back in March. At the time, they revealed plans to develop customized text-to-image and text-to-video AI models trained on Getty's licensed visual content. The goal was to provide a responsible generative AI solution that compensates content creators and reduces risks for customers. This latest tool represents the realization of that vision to push generative AI forward through an ethical, collaborative approach.