Google recently announced expansions to its generative AI-powered search experience (SGE), aiming to help users more easily learn, understand, and navigate information on the web. The upgrades come just months after SGE first launched to positive reception.
One new feature will display AI-generated definitions for unfamiliar terms when users hover over underlined words in SGE responses about science, economics, history, and other topics. Users can tap for more details, helping them grasp concepts they are unfamiliar with.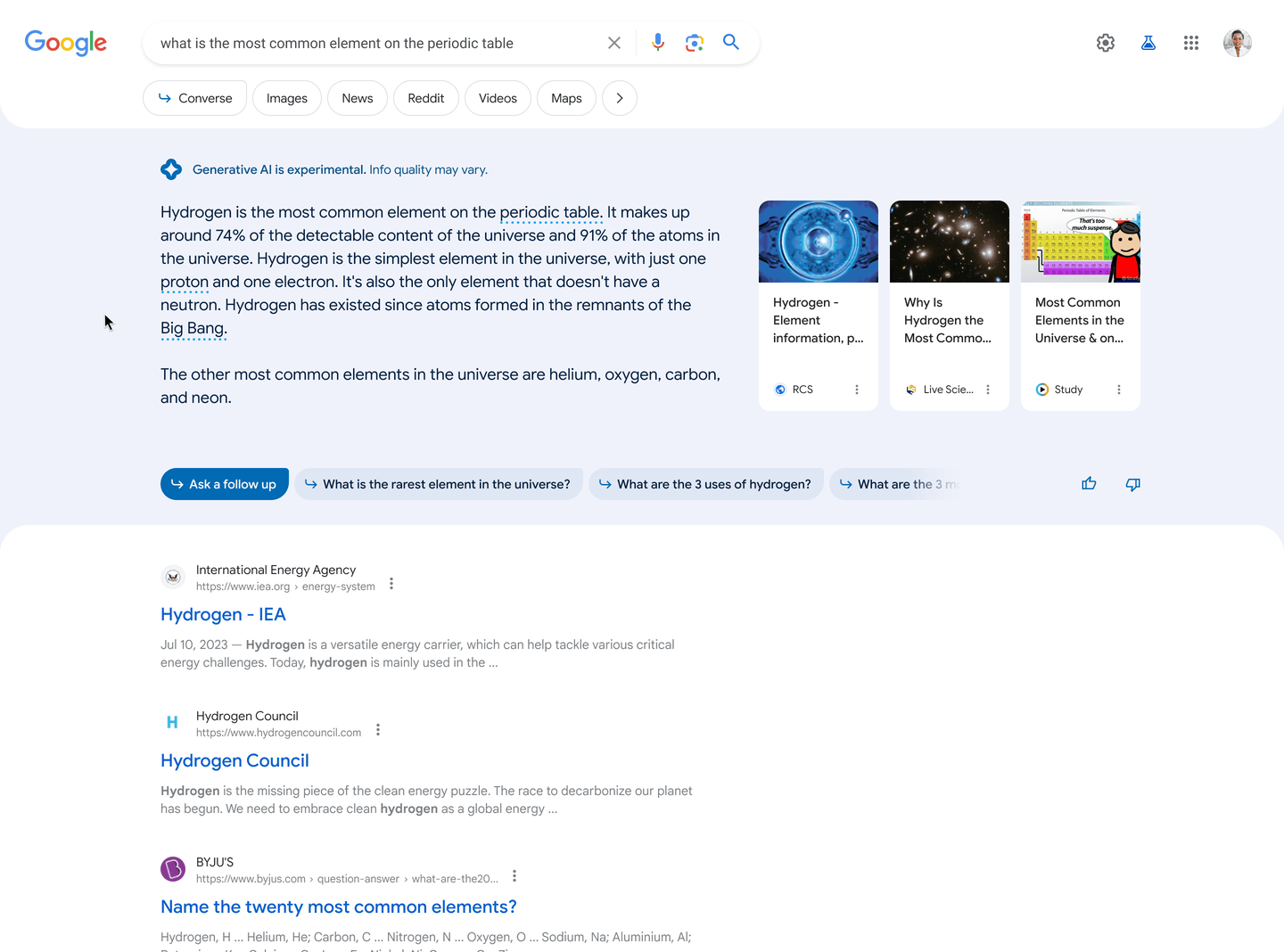 For coders, syntax highlighting will now color-code code snippets in SGE overviews about programming languages and tools. Distinguishing elements like keywords and comments should enable developers to more easily digest and learn from the AI-provided code examples.
Perhaps the most significant addition is an early experiment called "SGE while browsing," launching first in Google's mobile app and coming soon to Chrome desktop. It aims to help users quickly identify key points and find specific information within long, complex webpages.
When enabled on compatible pages, users can tap to see an AI-summarized list of main topics covered. Links take them directly to relevant sections to learn more. Another feature, "Explore on page," surfaces questions answered in the article and jumps to where each is addressed.
Google designed these tools to boost engagement with publicly available, non-paywalled content. Publishers can indicate whether their pages are free or paid in Google's Help Center. The company plans to refine the experiment over time based on user and publisher feedback.
The upgrades exemplify Google's steady improvements to SGE since its introduction at Google I/O in May. They demonstrate the company's commitment to leveraging generative AI to simplify searching, learning, and web browsing. Google intends the features to benefit users researching unfamiliar subjects or trying to comprehend dense, multifaceted webpages.
Users on the latest version of Chrome that have already opted into SGE will automatically have access to this experiment. However, "SGE while browsing" is also available as a standalone experiment in Search Labs.
With SGE showing early promise and generative AI's capabilities rapidly evolving, users can likely expect more enhancements to Google's AI-powered search and browsing experiences in the future.