Microsoft Advertising has announced a new partnership with Snapchat to bring sponsored links to the social media platform's popular My AI chatbot. The collaboration utilizes Microsoft's conversational Chat Ads API to serve relevant ads within Snapchat's highly engaging AI assistant.
Launched earlier this year, My AI allows Snapchat's over 750 million monthly active users to chat conversationally with an AI bot to receive recommendations personalized to their interests. Now through integration with Microsoft's Chat Ads API, brands can serve targeted sponsored links directly within these AI-driven conversations.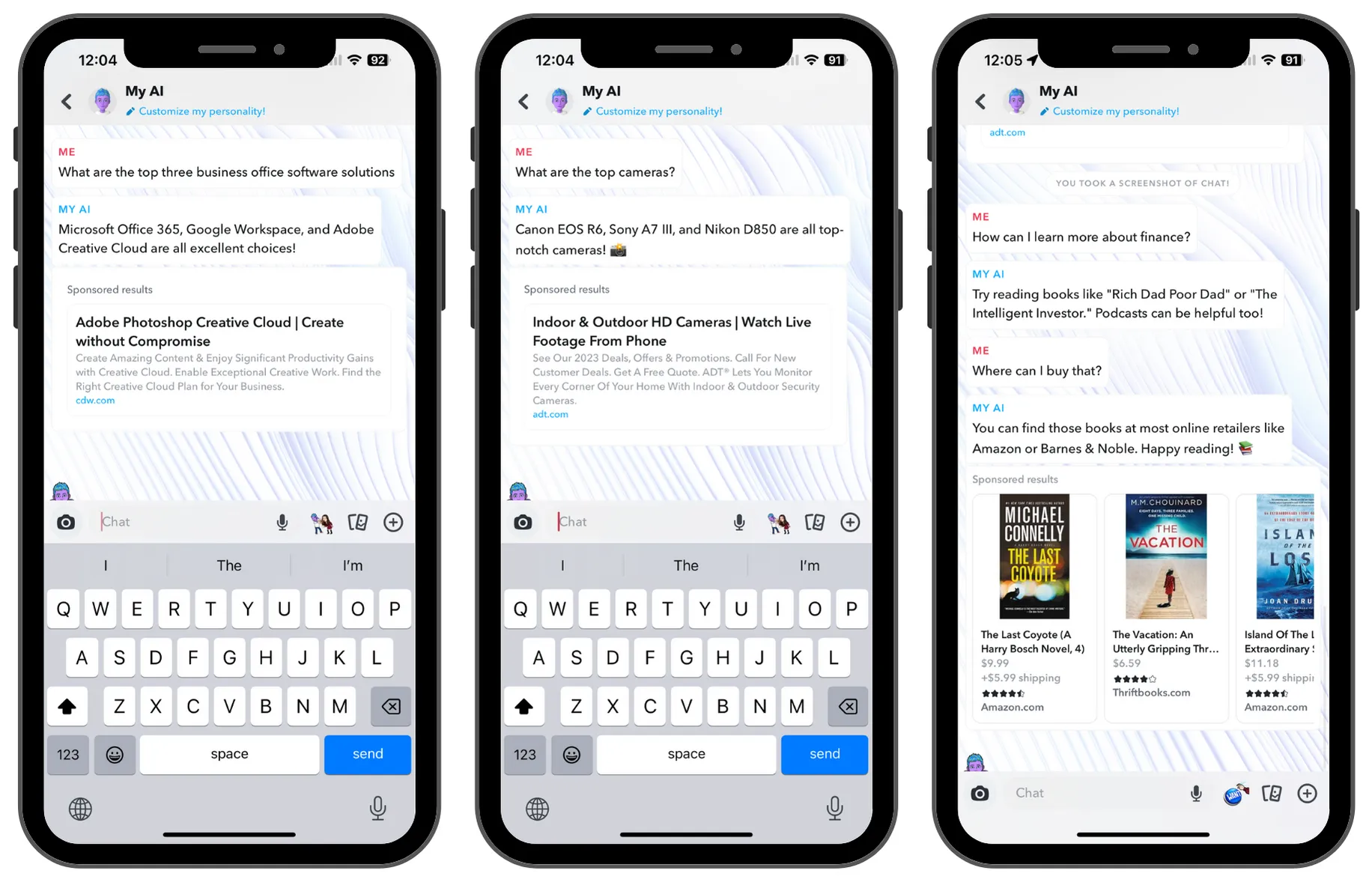 For brands, this creates a huge opportunity to connect with Snapchat's highly engaged, mobile-first, young demographic during moments of demonstrated interest. And by tapping into users' conversational context, ads can be delivered seamlessly in a way that feels natural, not disruptive.
Early testing indicates strong results, with Microsoft Advertising clients seeing over 15% more mobile impressions from Snapchat users while maintaining or improving cost per acquisition. As consumers increasingly embrace AI-powered chatbots for information discovery and recommendations, this partnership provides valuable exposure through what's quickly becoming a leading platform.
Broader adoption of conversational ads also aligns with Microsoft's vision for democratizing access to generative AI. In addition to Snapchat, Microsoft is opening up its Ads for Chat API to other publishers and services. The API was also recently integrated into Axel Springer's Hey chatbot, enabling advertisers to reach millions of users across its properties.
Ads in Chat are still largely in an experimental phase, and Microsoft continues refining its conversational ad offerings based on user feedback. But its collaboration with Snapchat demonstrates an eagerness to push boundaries and reimagine mobile advertising using the latest AI.
Microsoft Advertising is also exploring new ad formats for Bing Chat. Its upcoming Compare & Decide Ads are designed to leverage AI to summarize options in an easily digestible table when users are comparison shopping. More conversational ad types will follow.
As consumers increasingly engage with intelligent assistants, contextual chatbots promise to transform digital marketing. Microsoft's pioneering moves in this space exemplify its vision for an AI-powered advertising future. Teaming up with Snapchat offers ideal terrain for testing these innovations among digitally savvy young consumers.
While risks remain in balancing relevance with privacy, Microsoft's sponsored links integration in My AI provides an intriguing model for conversational commerce.