Japanese robotics startup Mujin recently announced the successful close of an $85 million Series C funding round, bringing its total funding up to $150 million. The fresh capital will empower Mujin to enhance its flagship product, the MujinController, and accelerate delivery of its pioneering automation solutions worldwide.
The funding round was led by SBI Investment Co. in Japan, with additional investments from Silicon Valley VC firm Pegasus Tech Ventures, European investor 7 Industries, Accenture, and angel investor Dr. James Kuffner of Woven Planet.
Founded in 2011, Mujin has pioneered intelligent robotics technology that automates complex manufacturing and logistics applications. The MujinController platform transforms standard industrial robots into intelligent machines, enabling faster deployment of advanced automation at lower cost.
According to Mujin's co-founder, Ross Diankov, the MujinController offers a "unique approach to creating robotics applications," positioning Mujin as a catalyst for innovation in intelligent automation.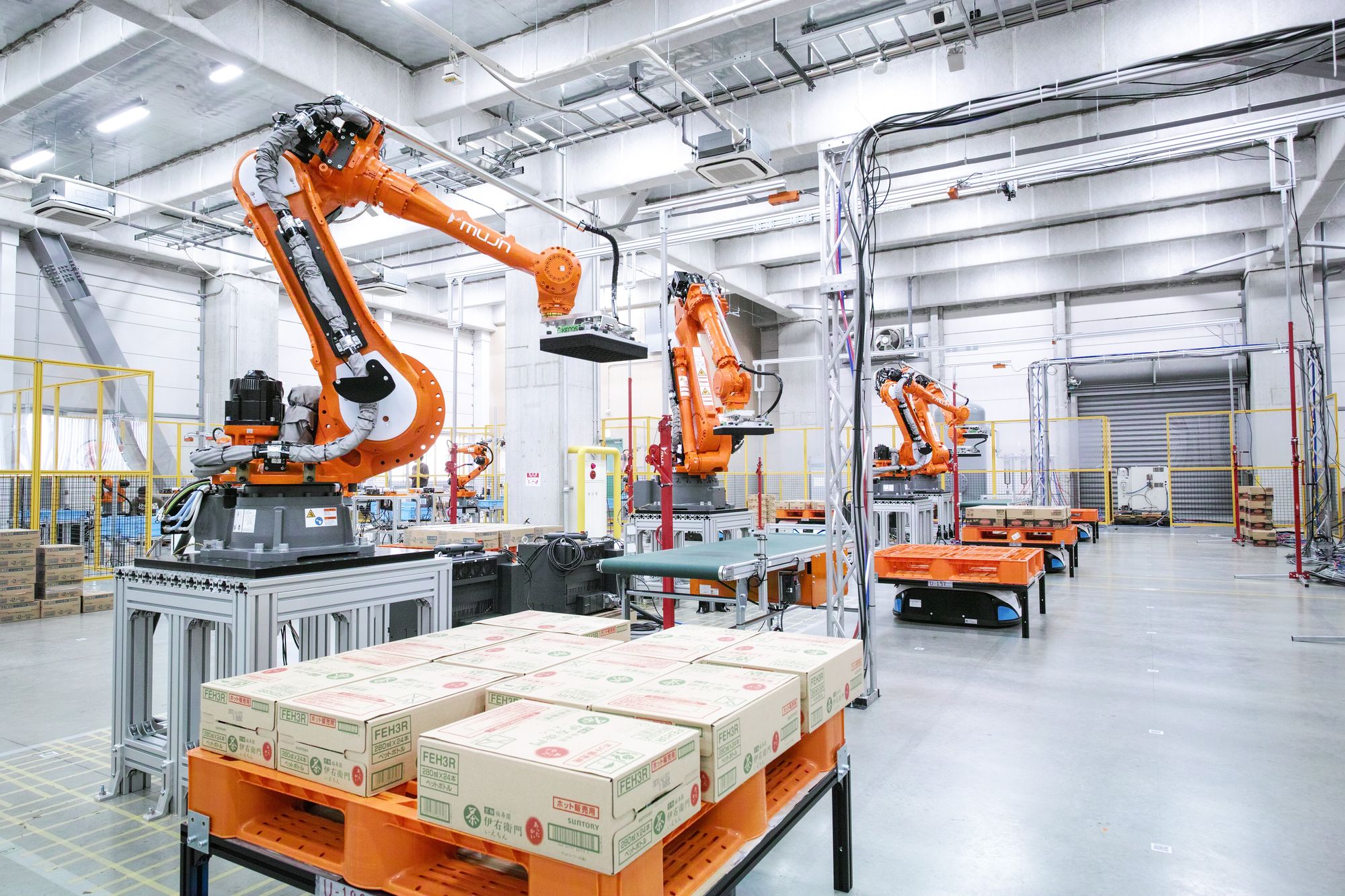 Mujin has already made inroads into some of the most challenging areas of contemporary manufacturing and logistics. The MujinController already supports over 1,000 robotic systems in active production environments. It has been adopted by several major robotics companies, including ABB, Fanuc, KUKA, Yaskawa, Universal Robots, and Kawasaki, reflecting strong industry demand.
Their platform has solved problems in palletizing, depalletizing, precise picking for e-commerce, and metal bin picking in automotive segments, among other tasks. This has profound implications for industries aiming to tackle a wider range of non-automated tasks, setting a new precedent in what is achievable through intelligent robotic systems.
Earlier this year, at Promat 2023, Mujin released TruckBot, an autonomous robot that can unload both truck trailers and shipping containers at a rate of up to 1,000 cases per hour. By automating trailer unloading, TruckBot eliminates a significant bottleneck and pain point in supply chain workflows. Manual unloading at the dock door is extremely labor-intensive and often hazardous. TruckBot promises to radically improve productivity, efficiency, and worker safety by handling this grueling task autonomously.
Dr. James Kuffner, an advisor to Mujin's co-founder and current CEO of Woven by Toyota, mentioned that the funding is a "significant milestone," and noted that Mujin is well-positioned to "expand its delivery of truly state-of-the-art advanced industrial robotic solutions to customers globally."
Moving forward, Mujin intends to drive efficiency and productivity gains through intelligent robotics automation. Its solutions promise to reshape industries by eliminating tedious and hazardous tasks, allowing workers to focus on more meaningful work.
As the intelligent robotics sphere continues to evolve, Mujin's Series C funding marks a defining chapter in its journey. The capital injection not only endorses its current market position but also fuels its ambitions to reshape industries through smarter, more efficient automation solutions. By empowering integrators and end-users to unlock a myriad of previously non-automated tasks, Mujin is subtly recalibrating expectations of what is achievable in the industrial automation landscape.