MuleSoft, a Salesforce company, has announced the general availability of Anypoint Code Builder, an integrated development environment (IDE) that leverages trusted generative AI to help developers rapidly build APIs and integrations.
A key feature of Anypoint Code Builder is an integration with Einstein, Salesforce's AI model that allows developers to generate code and integration flows using natural language prompts. The company says this will accelerate development by automatically producing code based on instructions provided in plain English. Developers can also access a wide range of extensions that enable interoperability across diverse tech stacks.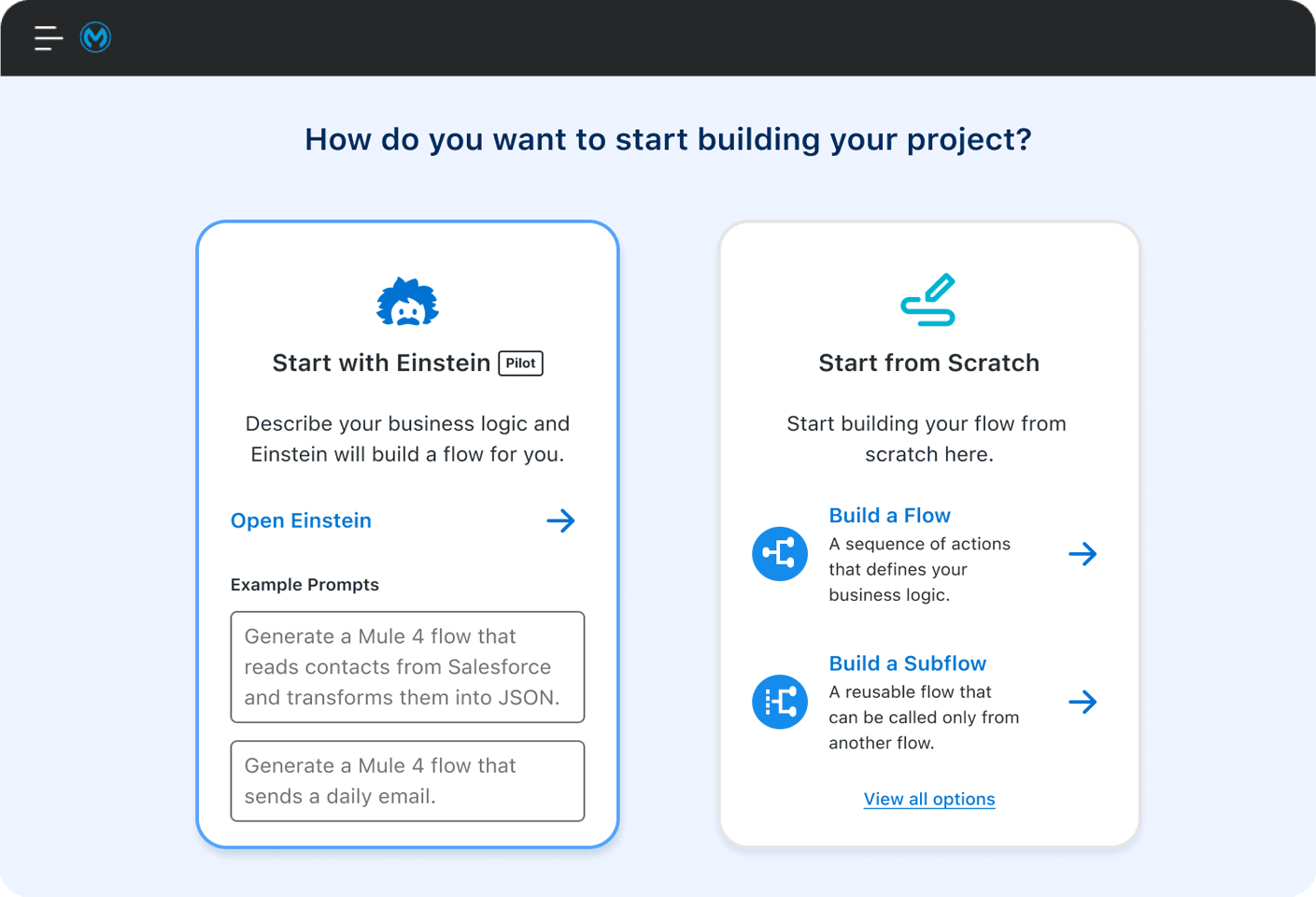 The IDE is available as a locally installed desktop application through Visual Studio Code, or as a cloud-based IDE accessible through any browser. This flexibility allows developers to code in their preferred environment. Anypoint Code Builder further speeds development through industry-specific packaged solutions that streamline critical business use cases like patient data integration in healthcare or order fulfillment in retail.
"This empowers developers to build integrations and APIs faster in their preferred environment, ultimately creating new ways to reach customers, generate revenue, and build more impactful software by integrating with other relevant technologies with greater ease," said Param Kahlon, EVP of Automation and Integration at Salesforce.
With 86% of IT leaders anticipating an expanded role for generative AI in their organizations, Anypoint Code Builder and its Einstein integration demonstrate how AI can enhance developer productivity. The announcement comes as businesses increasingly rely on integrations to digitally transform. Anypoint Code Builder offers an innovative solution to automation challenges holding these efforts back.
The desktop version of Anypoint Code Builder is now available to all customers. The cloud version is currently in beta with general availability planned for the second quarter of 2024.