In a move that reflects the deepening relationship between NVIDIA and India, the company's CEO Jensen Huang met with Indian Prime Minister Narendra Modi this past Monday.
The meeting was held at the Prime Minister's official residence, 7 Lok Kalyan Marg in New Delhi. It comes as Modi prepares to host the G20 summit this week, attended by President Biden and other world leaders.
The Indian Prime Minister later posted on X that the extensive discussions he had with Huang centered around the "rich potential India offers in the world of AI."
This marks the second sit-down between the tech executive and Modi, highlighting NVIDIA's expanding role in India's booming technology sector. It follows India's monumental lunar landing on the Moon's south pole last week, showcasing the country's advancing capabilities.
Post-meeting, Huang gathered with top scientific minds at an informal dinner, engaging in wide-ranging discussions on using technology to solve challenges like language barriers, food production, healthcare access and more. Attendees spanned fields from astrophysics to medicine, representing India's premier research institutions.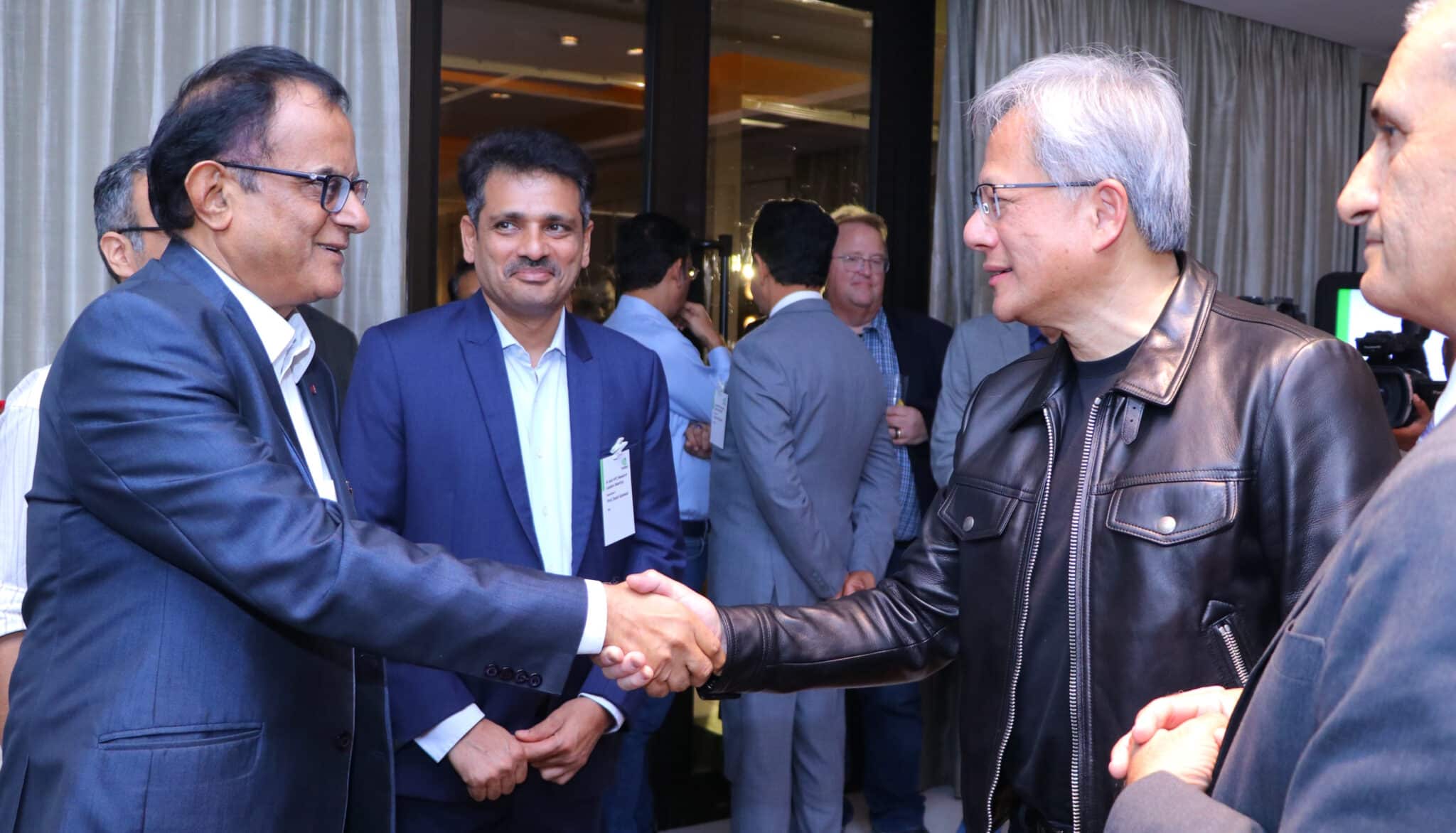 NVIDIA boasts deep India ties—it opened its first India office in 2004 and now has over 3,800 employees across four sites. There are 320,000 India-based NVIDIA developers, with 40,000 CUDA downloads monthly. This growth aligns with the government's efforts to expand IT infrastructure nationwide.
This partnership comes at a time when India is aggressively investing in its IT infrastructure. A compute grid linking 20 cities is in the pipeline, aimed at enhancing collaborations among scientists and researchers. Such projects align well with India's overarching economic aspirations: Modi has targeted making India the world's third-largest economy by 2030 and a developed nation by 2047.
Given India's ambition to expand its technological footprint and NVIDIA's strategic interests in the region, the meeting between Modi and Huang can be seen as a mutually beneficial alliance. It not only reinforces NVIDIA's commitment to India but also provides the South Asian nation a critical partner in its journey towards becoming a technological superpower.