NJ-based Cranium, a cybersecurity startup focused on AI and machine learning security, has raised $25 million in Series A funding. The round was led by Telstra Ventures with participation from KPMG LLP and SYN Ventures, who both previously invested in Cranium's seed round.
The new capital brings Cranium's total funding to date to $32 million. The company plans to use the funds to accelerate product development, expand go-to-market initiatives, grow its team, and continue research and development into AI security and compliance issues.
Cranium provides software designed to help enterprises gain visibility into potential risks with AI systems, ensuring they are trustworthy, secure and compliant with regulations. Its platform enables organizations to monitor their AI environments for security threats without disrupting model development workflows.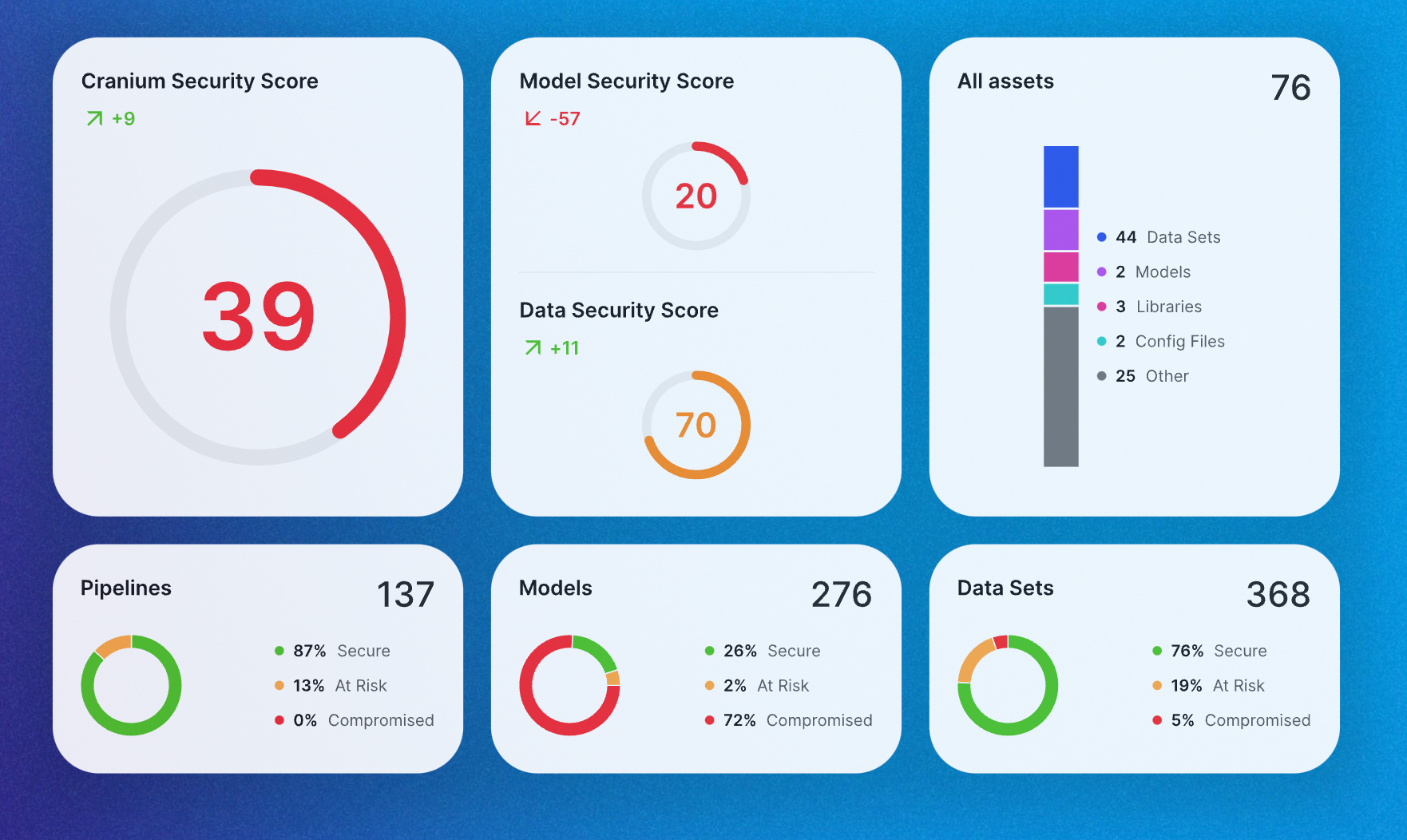 According to Cranium CEO and co-founder Jonathan Dambrot, "AI is being embedded into every business process and function at an unprecedented speed. Prioritizing responsible AI now, at the beginning of the AI revolution, will allow enterprises to scale more effectively and not run into major roadblocks and compliance issues later."
The company aims to address the divide between data science, compliance, and cybersecurity teams by giving them a unified view of AI security risks. This allows organizations to handle sensitive data appropriately and meet compliance requirements as they adopt AI.
Marcus Bartram, General Partner at lead investor Telstra Ventures, said Cranium is "poised to make tremendous impact" in the crowded cybersecurity industry with its focus on emerging AI security needs. Telstra believes the startup's technology offers a much-needed solution as adoption of AI capabilities grows.
Since spinning out of KPMG's startup incubator last year, Cranium has partnered with major enterprises in healthcare, finance, retail and other sectors. Its platform is designed to provide broad visibility into AI risks across organizations.
The Series A round comes amid booming investment into AI and machine learning security startups. As organizations continue deploying AI capabilities into business-critical functions, demand for AI governance and auditing tools continues to rise. Cranium plans to use the new funding to solidify its position as a leader in this rapidly evolving space.