Dropbox, at its recent 'Work in Progress' user conference, announced a series of enhancements and new tools designed to cater to the evolving needs of today's knowledge workers. Highlighting the challenges faced by modern professionals in the realm of hybrid and remote work, the company introduced AI-driven solutions and a redesigned web experience, aiming to streamline digital environments and enhance productivity.
The company released an open beta of Dropbox Dash, and introduced enhanced AI search that connects apps, tools and content in one place. Dash, which was first unveiled in June, now features keyword and semantic search, plus the ability to ask natural language questions. It summarizes relevant results pulled from the user's connected content. Dash also offers Stacks for organizing links and a start page to access recent work.
A new redesigned web experience now provides quick access to key tasks like screen recording, editing, file uploads and e-signatures. It includes streamlined navigation and enhanced previews so users can edit files without leaving Dropbox. The redesign rolls out in the coming weeks.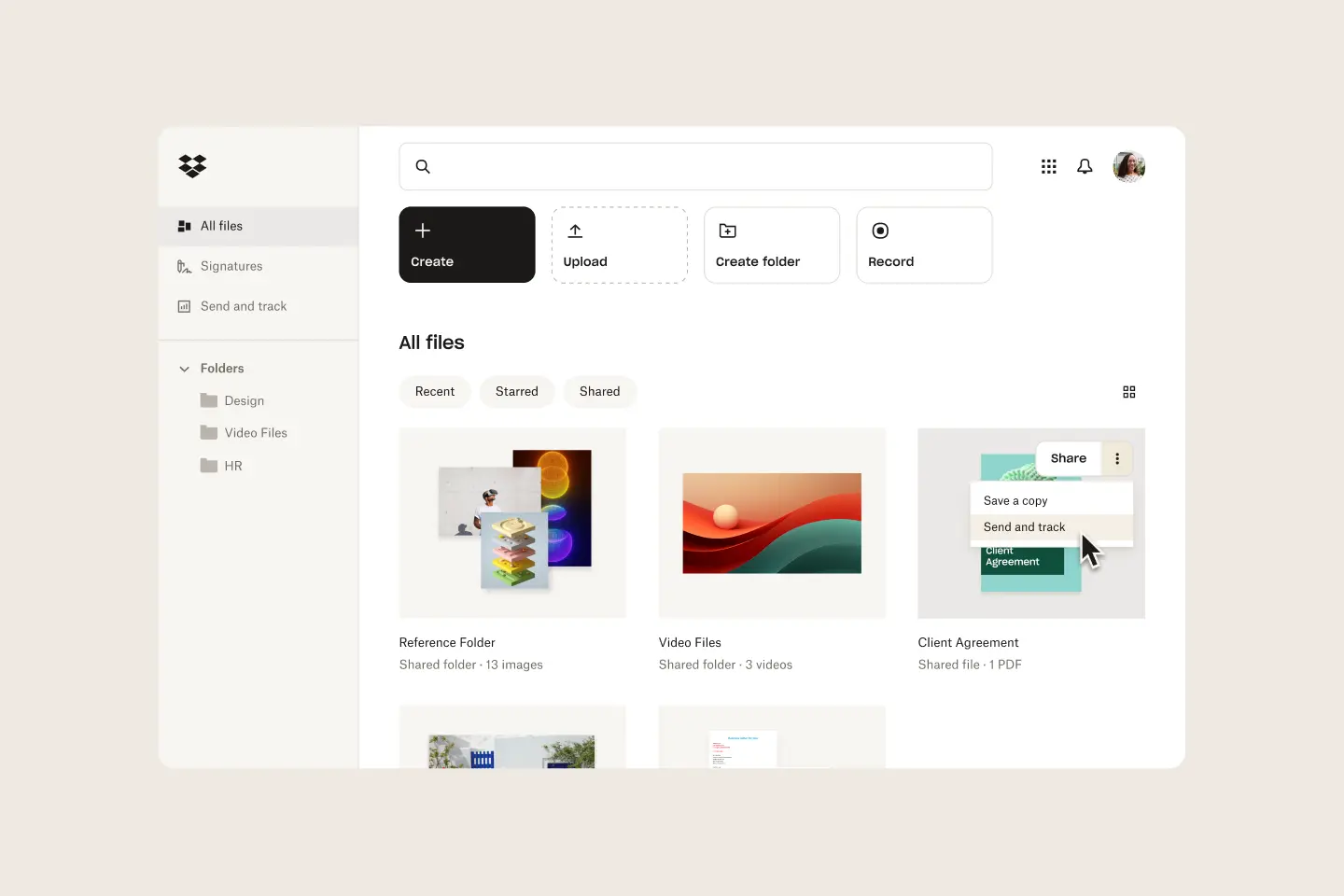 Dropbox AI, currently in alpha, got upgraded to search across entire accounts and summarize results. Users can now ask questions in Dropbox search and get summarized answers pulling relevant content. The feature leverages natural language understanding to parse prompts like "show me photos from yesterday."
The company also pre-announced Dropbox Studio, an end-to-end video collaboration solution. It centralizes video projects with editing features like transcript modification. Users can remove filler words, collaborate with timestamped comments and publish directly to social media. Dropbox Studio will be available in the coming weeks to select customers in alpha in English.
Dropbox also announced three new subscription plans - Dropbox Essentials, Dropbox Business, and Dropbox Business Plus. The new subscription plans integrate Dropbox's expanding capabilities into packages for solopreneurs, teams and larger businesses. The redesigned plans bundle tools to find, collaborate on and utilize content from one place.
The new updates exemplify Dropbox's focus on distributed work and using AI to help knowledge workers thrive. Amidst the shift to remote and hybrid work, knowledge workers have grappled with information overload, leading to reduced focus and productivity. A recent study sponsored by Dropbox highlights the gravity of the problem, revealing that the average worker loses over 500 hours a year due to distractions. Generative AI technologies present an opportunity to counter these challenges. According to the same study, 79% of those using AI-powered automation tools report increased productivity, while nearly 70% find themselves better organized.
Dropbox's CEO, Drew Houston, emphasized the potential of AI in enhancing work experiences. According to him, AI can play a pivotal role in automating mundane tasks, amplifying productivity, and allowing workers to focus on core activities. Dropbox's recent launches, like the AI-driven Dropbox Dash and Dropbox AI, are initial steps in this direction.