Today Microsoft announced the launch of Microsoft Copilot, an AI assistant that will be integrated across the company's products including Windows 11, Microsoft 365, Bing, and Edge. The new assistant is part of Microsoft's vision for providing an AI companion that can help users across work and life.
The announcement comes as Microsoft continues to aggressively push into AI-enhanced software. The tech giant previewed Copilot earlier this year, describing it as an AI system that helps with productivity, creativity, and more.
Now Microsoft is launching Copilot more widely, beginning with updates to Windows 11 rolling out September 26. Additional Copilot integrations will follow in Microsoft 365, Bing, and Edge over the next couple months.
With the Windows 11 update, Microsoft is introducing Copilot on the taskbar which users can access via keyboard shortcut or by clicking the icon. Copilot will provide AI-generated suggestions and assistance as users work across various applications. Microsoft highlighted uses like helping create content faster, completing tasks, and reducing cognitive load for complex projects.
For commercial customers, Copilot will be included free in Windows 11. Meanwhile, Microsoft 365 Copilot will be sold as a premium add-on, priced at $30 per user monthly. The subscription will unlock more advanced AI capabilities focused on workplace productivity, like summarizing documents, analyzing data, and generating content.
The company announced Microsoft 365 Copilot will launch November 1 for commercial users alongside a new AI chatbot dubbed Microsoft 365 Chat. Microsoft 365 Chat uses natural language processing to analyze a user's work content and context, including emails, documents, meetings, calendars, and more. It aims to go beyond basic Q&A to provide proactive, customized assistance. For example, Microsoft demonstrated how 365 Chat could automatically create a summary of key developments from an email thread, suggest responses, or schedule follow-up meetings based on analyzing email conversations. The chatbot can also take cues from a user's tone, writing style, and work priorities to deliver more personalized responses.
The integration of Copilot into Microsoft's existing suite of applications presents a compelling synergy for businesses already invested in the Microsoft ecosystem. Whether it's running automated tasks in Excel or drafting emails in Outlook, Copilot aims to augment existing software capabilities. This brings value not only in terms of functionality but also in seamless interoperability between applications.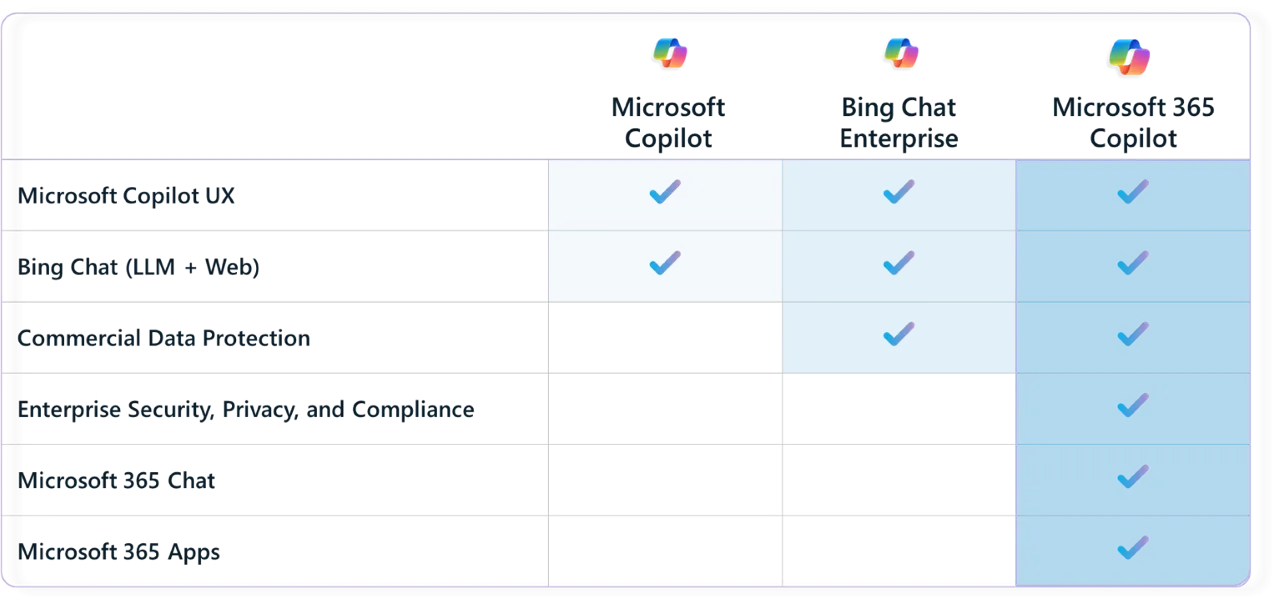 Microsoft also introduced new AI capabilities to Bing like shopping recommendations based on conversational history. The launch highlights Microsoft's rapidly evolving efforts to integrate generative AI across products. But questions remain around content oversight and risks like bias.
While promising major leaps in software productivity, Copilot prompts concerns about commercializing AI. Critics argue it could enable abuse or inappropriate content without adequate guardrails. Microsoft has committed to responsible AI development but faces challenges as Copilot reaches broad adoption.
Going forward, Microsoft aims to unify Copilot experiences under one umbrella brand. The assistant encompasses previous launches like GitHub Copilot for coding and productivity AI shown in Office apps earlier this year. The streamlining aims to provide a more seamless, unified Copilot user experience over time.