Roblox unveiled a slate of AI-powered updates at its annual Developer Conference that aim to make creation more accessible for new users while accelerating development for experienced creators.
The company plans to implement generative AI tools that will allow users to easily create customized avatars from images and text prompts in minutes rather than days. Roblox is also expanding avatar emotional expression with machine learning techniques that mirror users' precise facial expressions and body language. These enhancements promise more realistic and responsive avatars to enable deeper social connections.
A key announcement was Roblox Assistant, a conversational AI agent that will enhance studio creation and eventually interact within experiences. The collaborative Assistant will help creators learn, code, and build more efficiently via iterative feedback. By automating repetitive tasks, Roblox hopes to lower barriers for newcomers while empowering advanced creators to scale up ambitious projects.
Roblox is building on existing generative AI features like Code Assist, which has doubled code generation since its release. Material Generator has increased physics-based rendering material variations by over 50%. The company envisions AI as an amplifier that unlocks creativity, diversifies ideas, and advances the platform.
The company also showcased initiatives like AI-powered voice moderation that will be rolled out experimentally initially in English. The tool will not just focus solely on the words spoken, but assess tone and other elements to flag inappropriate behavior. For now, it will show a pop-up reminder to users about the platform's policy violations. As Roblox gains more confidence in this system, the company says it may take more direct actions to maintain a balance between user freedom and platform safety.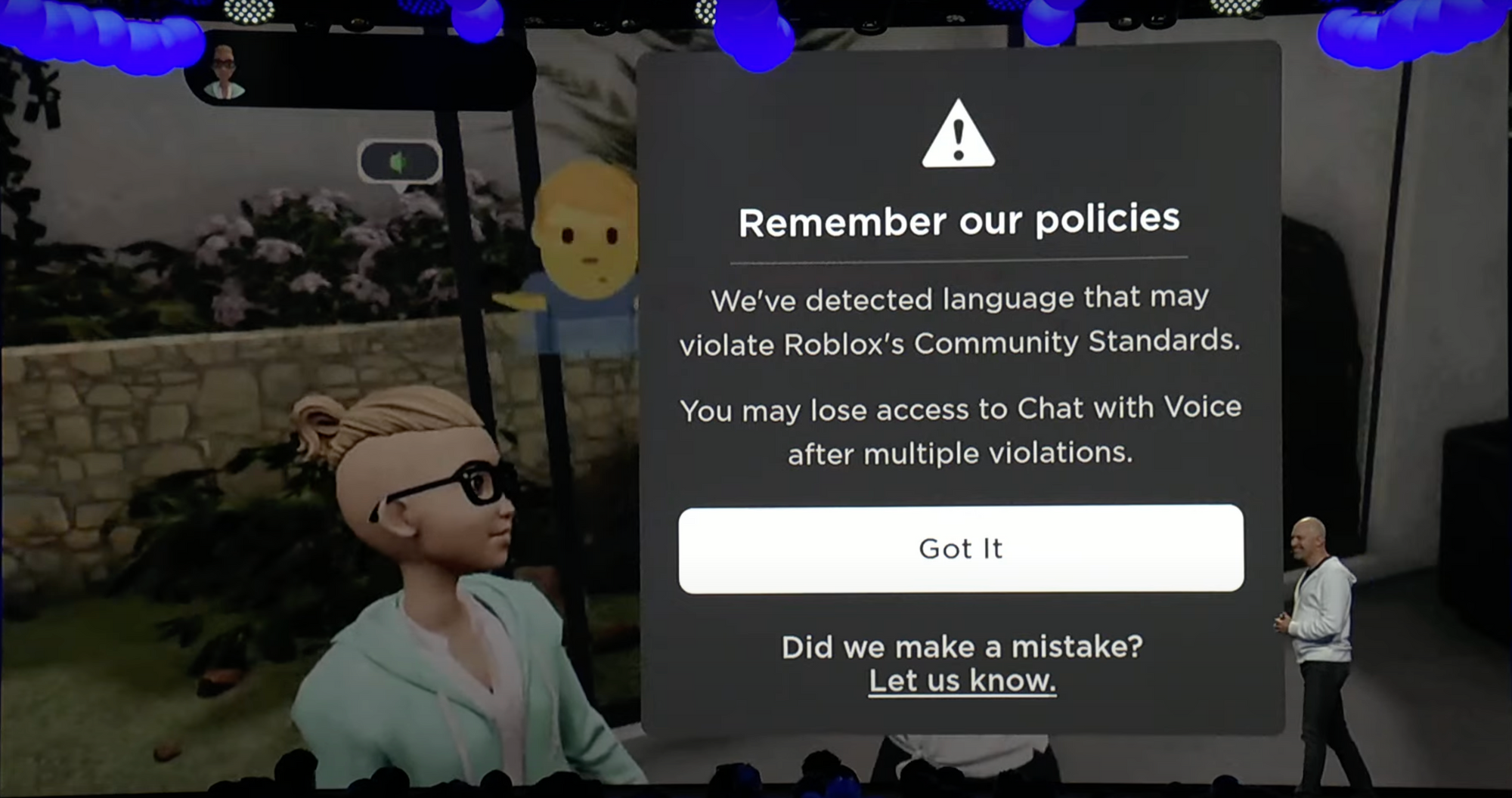 The company aims to balance innovation with human values as part of its vision to foster communication and connections. With measured optimism, Roblox is exploring AI's potential while prioritizing community.
The new AI features mark a careful yet decisive push towards a more interactive and accessible platform. By leveraging AI in the areas of avatar creation, content generation, and community moderation, Roblox is not only enhancing the capabilities of its existing community but also making the platform more welcoming to new creators and users. As these AI-driven initiatives roll out, they're expected to open up new avenues for creativity and inclusivity while fostering a safe and engaging user experience.