Google today unveiled Chromebook Plus, a new category of laptops purpose-built for education and designed to support teaching and learning with new generative AI technology. With double the performance, new built-in capabilities, and intelligent features, Chromebook Plus aims to simplify lessons, amplify instruction, and give educators precious time back.
At the core of Chromebook Plus is its unmatched speed and power. The devices feature upgraded 12th generation Intel processors, at least 8GB RAM, 128GB storage, Full HD displays, and 1080p webcams. This hardware boost supercharges Chromebooks' reliability, while the enhanced webcam and built-in noise cancellation optimize video calls and virtual lessons.
But Chromebook Plus' real magic lies in its AI-enabled software aimed primarily at educators. Google is integrating AI directly into ChromeOS to help streamline workflows. For instance, AI writing assistants will help polish short-form text, suggesting rephrasing or emojis. Image generation capabilities will also let teachers personalize wallpapers or video call backgrounds.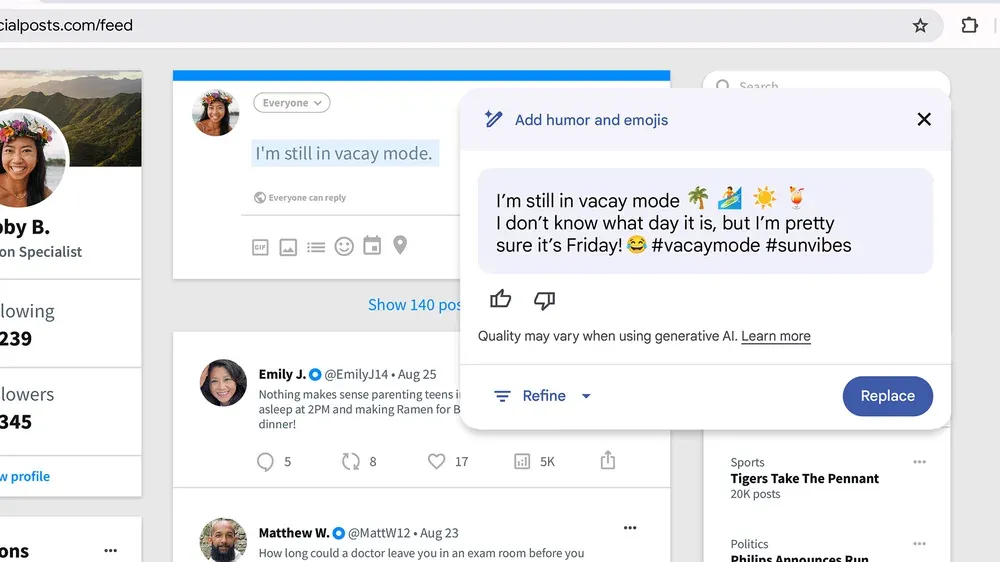 Additional AI-powered enhancements in Google Workspace simplify lesson planning and grading. Features like automatic speech-to-text for Screencast videos save editing time. Meanwhile, seamless offline access through File Sync ensures teachers can prep materials anywhere. And controls allow careful rollout of select AI features only to adult users.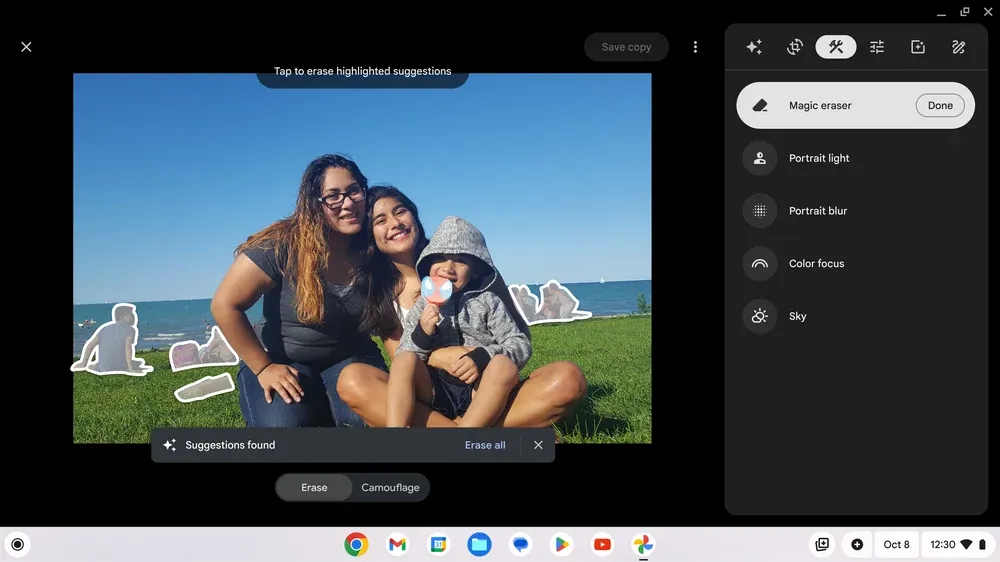 Google's choice to limit Chromebook Plus' AI capabilities to adult users is a curious one, given their announcement just last week that children aged 13-17 can now access its AI-powered Search Generative Experience. This dichotomy illustrates the company's delicate balancing act around emerging technology and younger audiences. While eager to remain at the vanguard of innovation, Google appears to be treading carefully in educational settings, perhaps erring on the side of caution when it comes to classroom integration.
Whatever their reasoning, restricting AI access introduces intriguing wrinkles into Chromebook Plus' functionality, complicating its reception and requiring deft handling by administrators. Google is charting new territory here; only time will tell whether this compromise between excitement and prudence hits the sweet spot they seek.
With Chromebook Plus, Google has created more powerful laptops that aim to reduce drudgery while supporting student-centered learning. For educators, Chromebook's AI-enabled software minimizes busywork, freeing up time to focus on what matters most: empowering students' growth. The Chromebook Plus is available on October 8, 2023 starting at $399 through your reseller or from your local retailer.