Salesforce today unveiled a series of major advancements to its Einstein AI and Data Cloud platforms, enabling organizations to harness the power of data and AI to drive productivity and deliver personalized customer experiences.
With the new Einstein 1 Platform, Salesforce has integrated Einstein AI capabilities and Data Cloud natively into its CRM applications. This allows companies to unify siloed customer data, build AI-powered apps with ease, and embed intelligent workflows directly into employees' day-to-day operations.
"A company's AI strategy is only as good as its data strategy," said Parker Harris, Co-Founder and CTO of Salesforce. "With Data Cloud and Einstein AI native on the Einstein 1 Platform, companies can easily create AI-powered apps and workflows that supercharge productivity, reduce costs, and deliver amazing customer experiences."
The star of the show is the new Einstein Copilot, the comapny's conversational AI assistant built into all Salesforce applications. Now grounded in customers' real-time data from Data Cloud, Einstein Copilot goes beyond mere question-and-answer interactions. It proactively offers suggestions and actions beyond the user's initial query. For instance, it can recommend action plans after a sales call or assist in creating a new service knowledge article, making it a versatile tool for various business needs.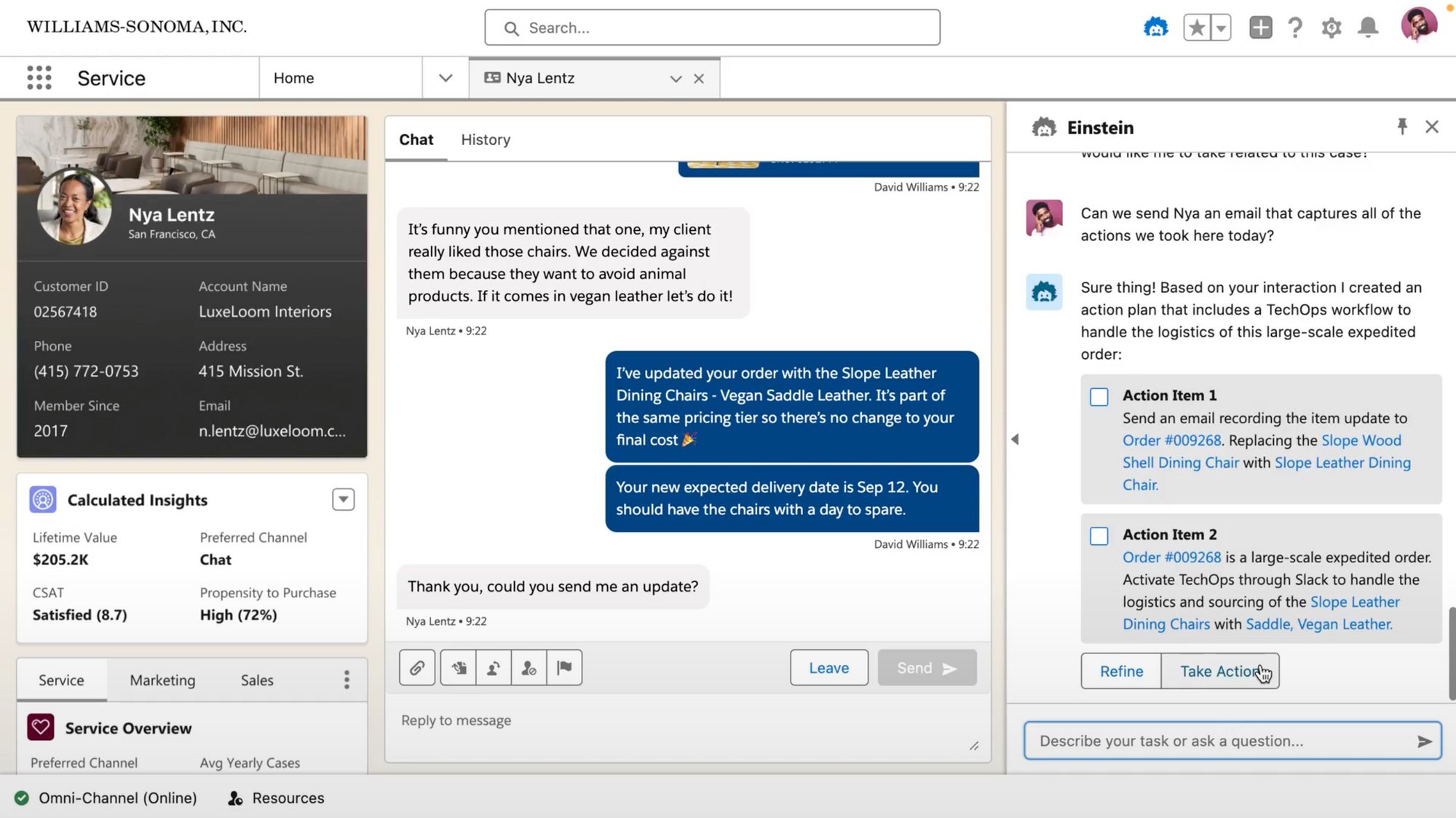 Additionally, Salesforce is introducing Einstein Copilot Studio to make it easy for companies to customize Einstein Copilot for their specific needs using low-code tools like Prompt Builder and Model Builder. It also allows them to deploy AI across consumer channels like websites and messaging apps like Slack, WhatsApp, and SMS.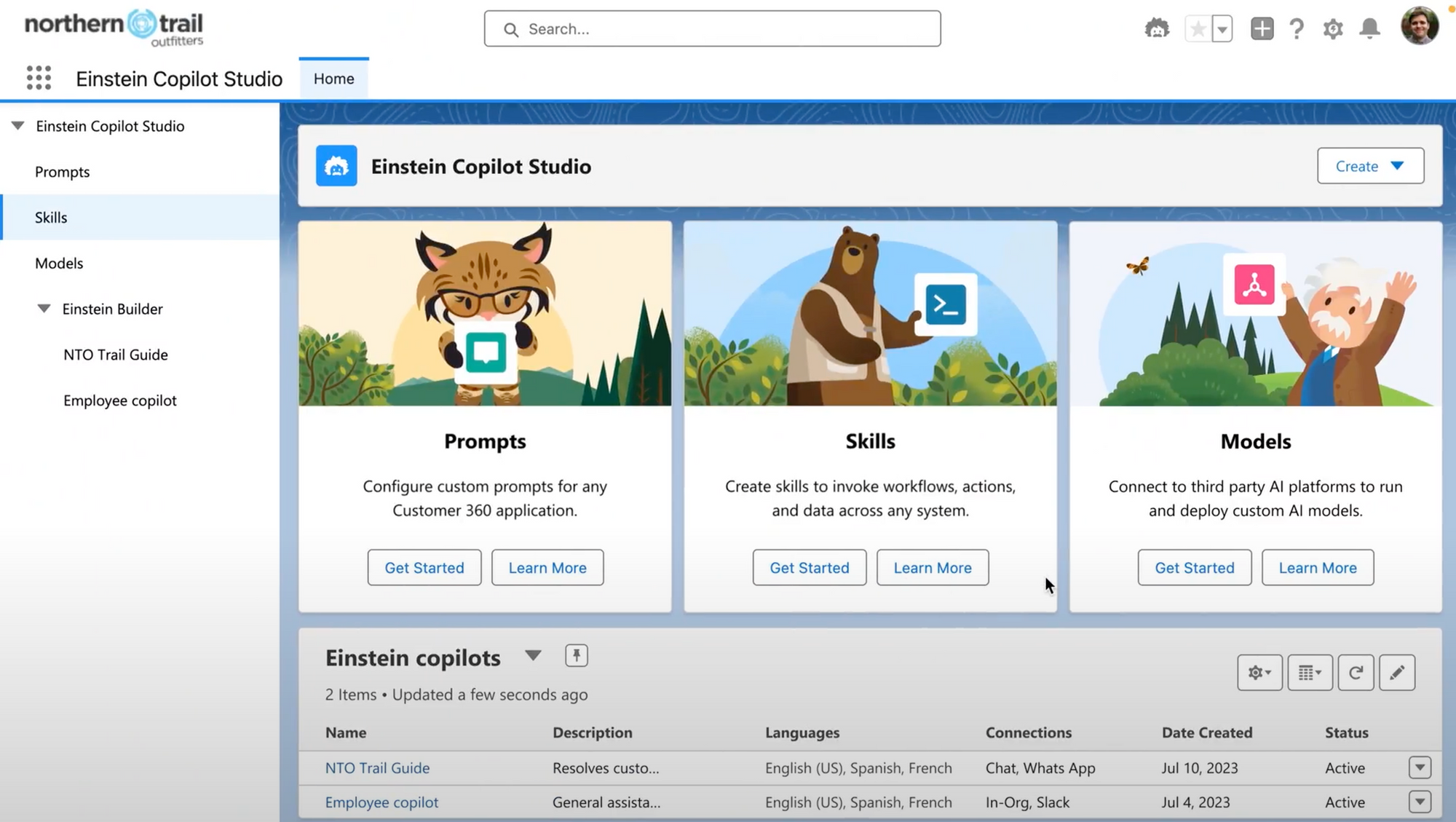 To preserve privacy and security, Einstein Copilot and Copilot Studio run on the Einstein Trust Layer, an enterprise-grade architecture that generates insights from data without retaining sensitive information.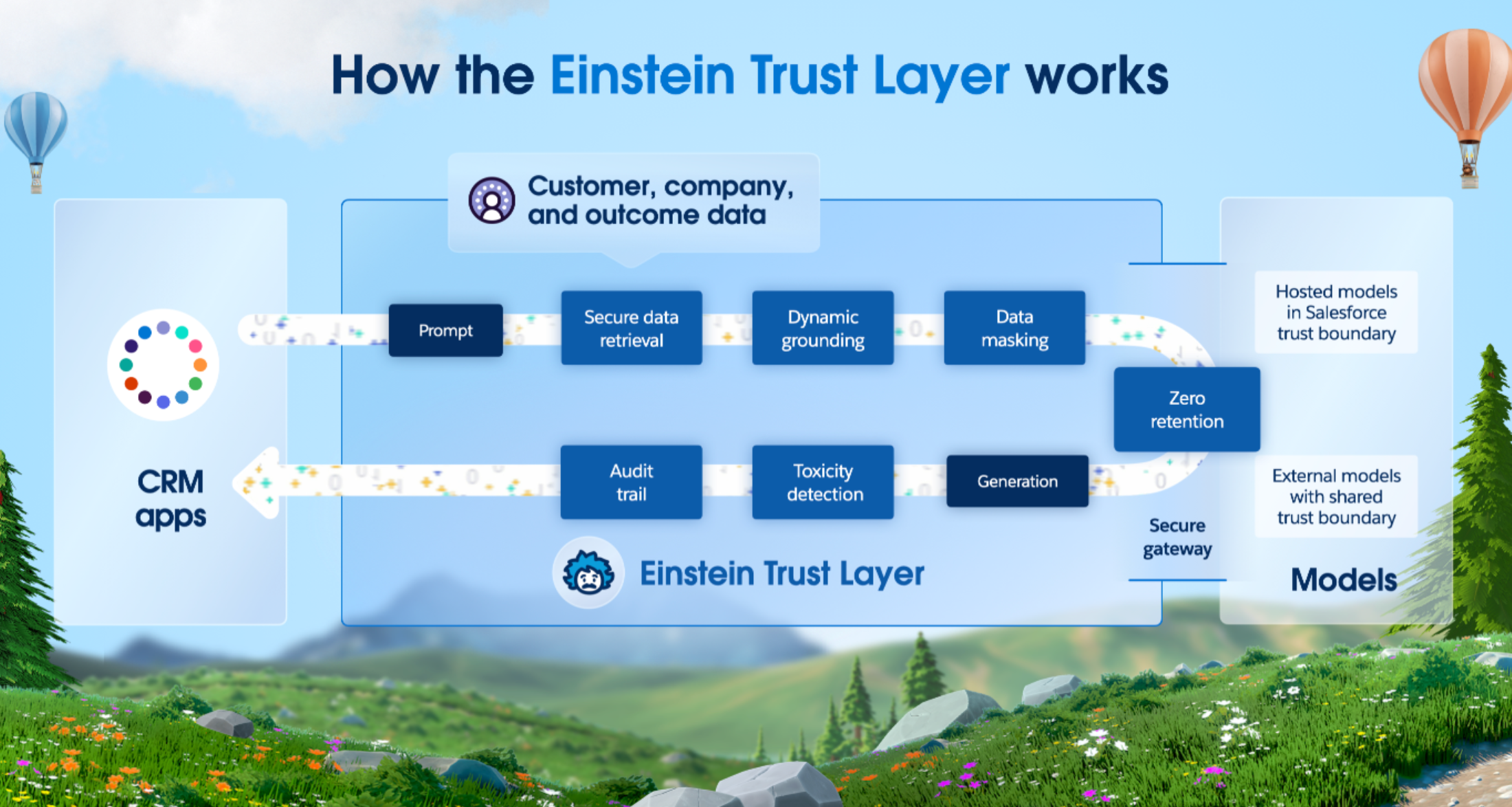 Early adopters like AAA, Heathrow Airport and KPMG US are already benefiting from Einstein to boost revenue, productivity and customer satisfaction. FedEx, SiriusXM and Air India also shared positive feedback on Salesforce's data and AI advancements.
Salesforce has announced a phased introduction timeline for key components of its new Einstein AI platform. Einstein Copilot, the conversational AI assistant, is currently in pilot testing. Einstein Copilot Studio, which enables customization of Copilot, will launch in pilot mode this fall. Enhancements to the Einstein Trust Layer, the secure enterprise architecture underlying Copilot, will become generally available in October across Einstein products.
This measured rollout allows for feedback from early adopters to refine the technology prior to full launch. It also gives companies time to evaluate use cases and prepare to leverage the platforms' capabilities.